Natural History ACDC Cookies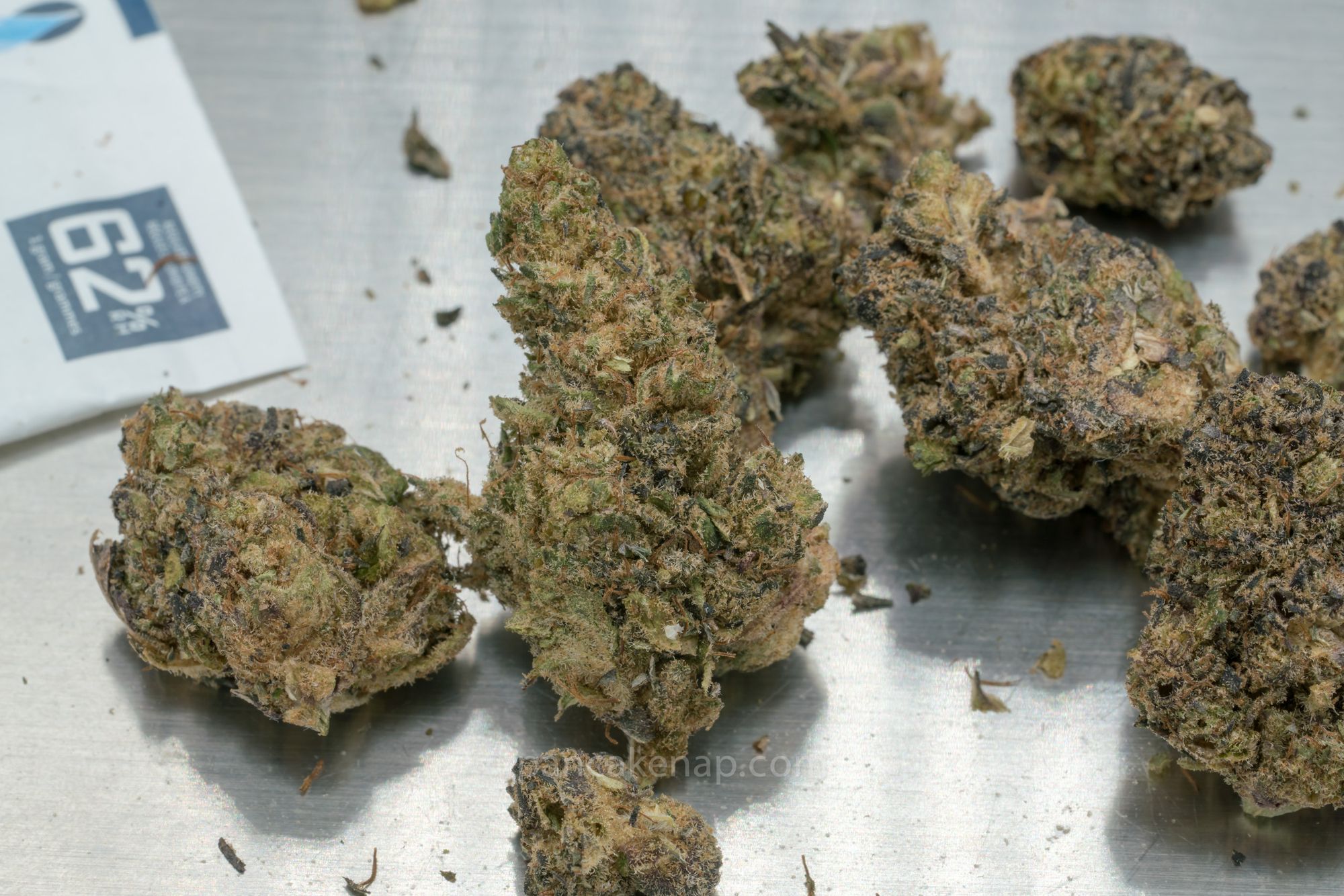 Hey thanks for joining me for this review today.
This is Atlas Growers, and their brand Natural History. Cultivar is a cookie hybrid with a CBD dominant plant, ACDC.
I can knock this down by the numbers; it's old product (164 days), priced above average (about 15%+), but makes lower than average content (13% THC+CBD). Furthermore, I think you can read below, it doesn't give a great first impression.
Now that I've had a chance to use most of the package, my interpretation of the numbers and my first impression wasn't predictive of my relationship with the flower. I ended up really liking it, both for function, and the little nuances of taste that I didn't notice right away.
BUYER MOTIVATION
Intrigued by Cookies with CBD
VISUALS
Good. Mostly purple colouring accented by beige trichomes and light green. Size is an acceptable mix of popcorn and medium sized buds. Shape and details are good on more than half, others seem like lowers.
FEEL
Tender, not dry, but ground well.
SMELL
Scent is grassy hay with an aura of dry cheese, like a parmesan. Character doesn't depart much from a AC/DC or cannatonic.
TASTE
The tastes emphasize the green grass note, which becomes somewhat sour, and add some resinous citrus, overtop flat vanilla. Character is volatile greens with some interesting secondary notes.
VALUE
Price was $10.56 per gram, or $36.99 for 3.5 grams. The price point is mid range, but leans towards the high-side of the average.
IMPRESSION
The flower shows up in good amount, and there's a new spin on old tastes (for people bored with cannatonic), but some may feel the spin is not enough.
CONSUMER BENEFITS
Humidipak, reliability in quality, interesting genetics
CONSUMER PAINS
Price, quality of some of the smaller buds
ATTRACTIONS
Was on sale at the vendor
COMPROMISES
Wondering why it was on sale at the vendor, not knowing package date