Solei Renew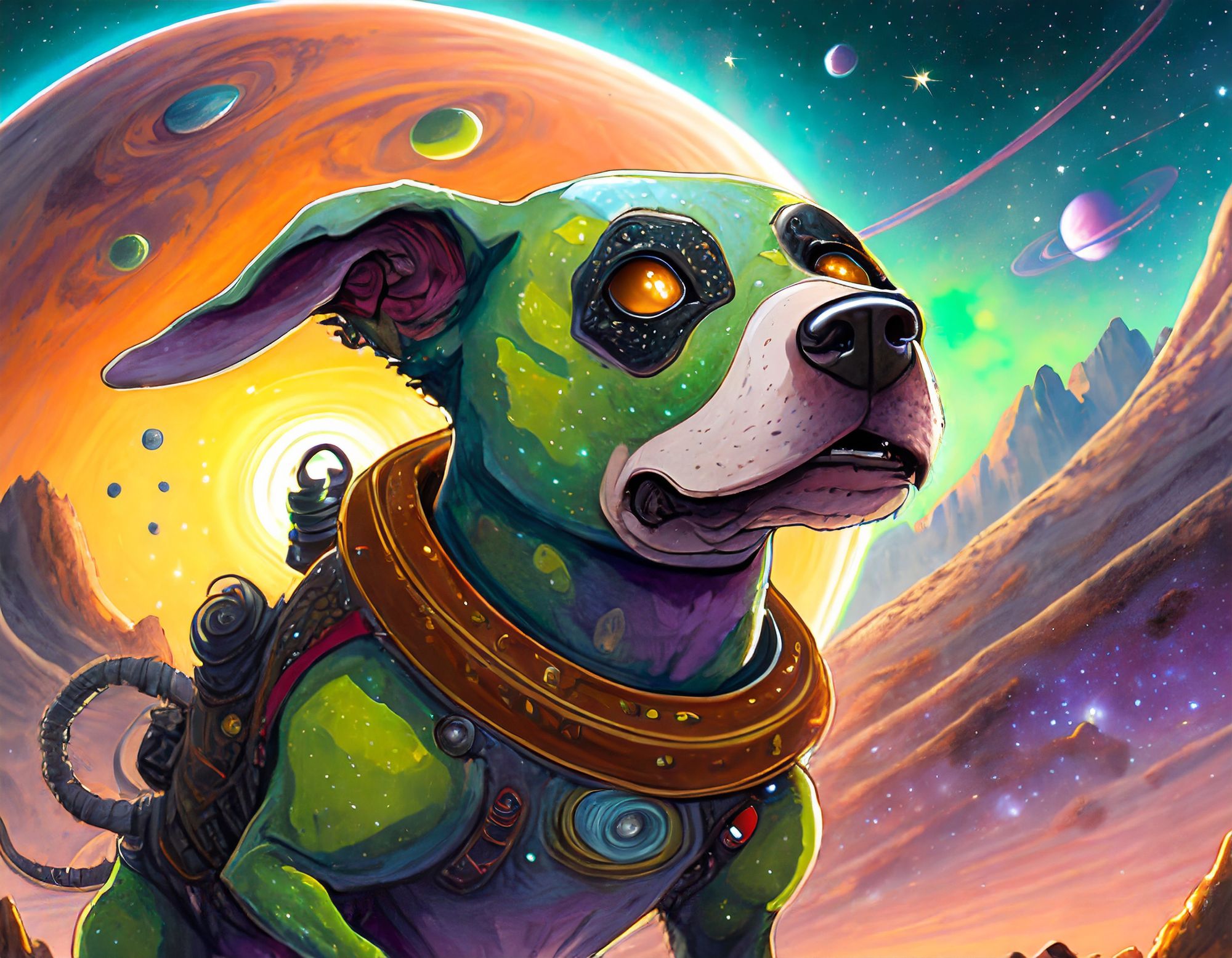 Aprhia's Alien Dawg doesn't meet the standard for good quality cannabis but does bring some good looks and acceptable level of taste.
Today we review Aprhria's Alien Dawg, one of the lowest cost offerings at the Alberta Cannabis store ($8.71 per gram). Prevalent in 2016 and 2017 in the medical markets, this cultivar was offered by 5 licensed producers and sold at a historical average of $9.06 per gram. The price here is 32% lower than the average price per gram in the Alberta Cannabis Store (which is about $11.50 per gram, including all package sizes).

This is Cali Connections Alien Dawg, a cross of Chemdawg and Alien Technology, a supposed landrace cultivar returned to the US by a soldier fighting in the Afghan war. There is also a synonymous cultivar offered by a breeder called Therapy Seeds which looks to have the same lineage. I am not sure which one Aphria grows or if this is even an 'Alien Dawg'.
The scent of the flowers are earth tones sharpened by fuels with a twist of fishy sour. In the flavour profile, the fuels take a backseat to the earths, hints of metal and slightly soured fish. The flavour does demonstrate some expanse but is lacking in both depth and longevity. With that being said, the flavours are worth a look. Lovers of OG tones and gristly earths should find familiar, and some new pleasures within this profile.
Visual appeal for this Alien Dawg spans from low to high. The package includes small, leafier buds attached to large stems, which detract from some of the larger, really good looking buds. Looks both good and bad, but overall, it is midrange. Could easily be B- looking with a bit more polish.
Moisture content is dry, a slight squish with some side to side friction will crumble this Alien Dawg. The lack of moisture content likely affects the taste negatively and reduces all of the tactile quality noticed in premium offerings. Grinds to dust and very small particles, which is better for dumping in a vape chamber and a bit more difficult to roll with or use in a bong without a screen.
This Alien Dawg has a bunch of small seeds, which is thoroughly disappointing and makes this cannabis not recommendable. Most of the buds appear to be affected. The seeds are incredibly tiny but numerous, too small to fully remove from the product. I wouldn't advise smoking it. We'll see this again, but worse, when we review this cultivar in Aphria's pre-roll product.
Aprhia's Alien Dawg exceeds some criteria but fails in important areas. Price was $30.5 for 3.5 or $8.71 per gram, making it the lowest priced whole flower product in the Alberta Cannabis store, there is a ton of value potential here. I'd tell you the genetics are interesting, and the inclusion of Alien Technology adds some fresh flavours to the profile. It's not visually impressive, and potency of flavour isn't memorable, but acceptable enough in both columns. The seeds are a failure and the reason why it isn't recommendable. Which is a shame, the lost potential here is observable.
Next, we look at a landrace cross, the Red Congo or Congolese Red.