Kiwi Cali-O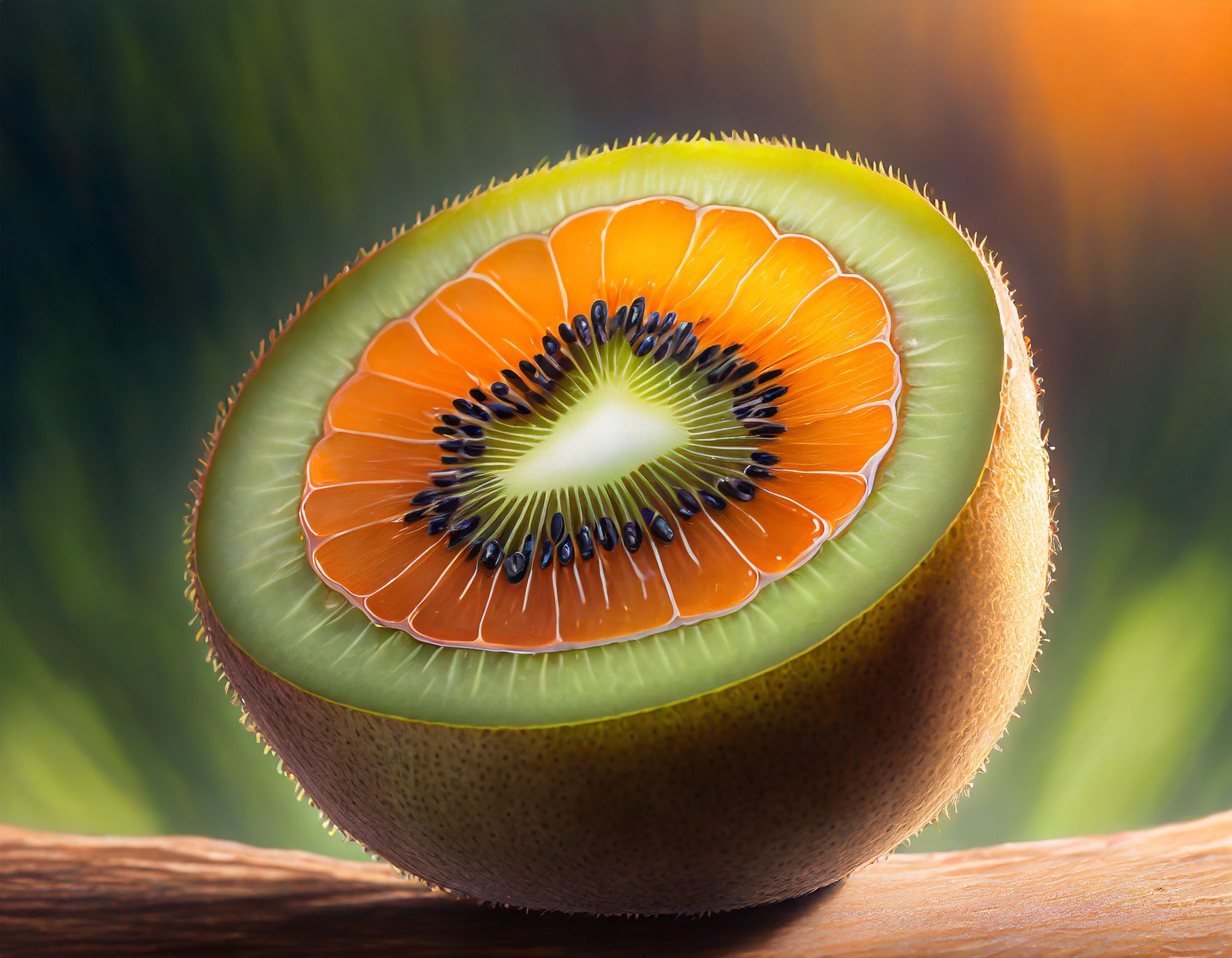 MariCann offers Cali-O, a 1:1 CBD cultivar with a classic taste. Cali-O presents well with a characteristic citrus flavour and acceptable visual quality, despite the dry consistency.
This is our second Maricann review, previously we reviewed their Blue Haze, sold under their Northern Harvest brand. This Cali-O is sold under their Kiwi brand. Both have the same consistency and trim style and are of similar quality.
Structure of Maricann's Cali-O buds are firm yet dry. You wouldn't call this nerfy or spongey but the flavour is still intact. The trim is close on the rump and looser on the tip, with some stem left at the base. Slightly above average visual but not premium, and maybe I'm being generous because we've reviewed some really crappy bud lately.
Cali-O's scent rings true, somewhat sour edges amongst a breadth of citrus that also has good depth. With some heat added, the flavour is rich citrus entwined with slight sours that fall towards subtly rugged earths. The profile polarizes the sours as it descends towards the deeper earths. A respectable profile for any cannabis variety, for a 1:1 cultivar, it is a welcome change from the familiar CBD flavours like Cannatonic or Harlequin.
This Cali-O is a THC leaning 1:1 chemotype with 9% THC and 7% CBD, priced at $9.24 per single gram. Which is perhaps why I am so favourable on it. Decent quality flower under the $10.00 price point is notable these days and this is decent, but not great.
If you're trying value varieties of Canadian Cannabis, this Cali-O is a good stop. If you're a lover 1:1 or CBD leaning varieties, nothing beats the Tantalus Labs repertoire. Tantalus offers 5 varieties with CBD content and the few tactile elements lacking in this Cali-O (and in MariCann's Blue Haze), dryness and density, are not present, but you also pay a bit more.
Maricann also does a Cannatonic Blackberry and a Mango Haze, would love to see those in the recreational markets. I already told you about Tantalus and short of becoming a MedReleaf patient, flavours for CBD cannabis in Canadian market can be too few and far between.
Next up, we're going to talk about Jedi Kush by the Cali Connection, a possible CBD cultivar that I have grown over many years.