Edison City Lights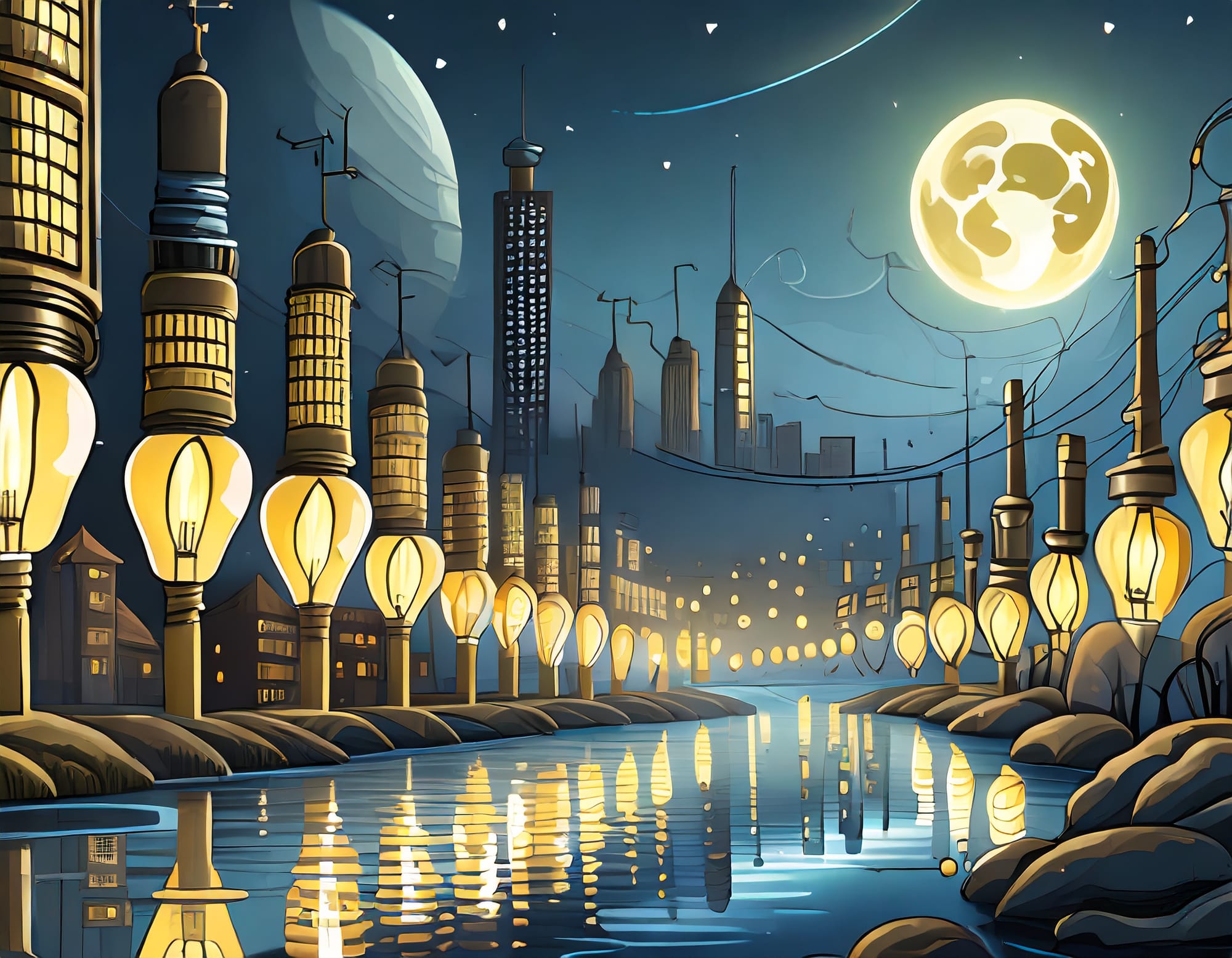 I recently completed a review of CannTrust's Gold Kush, which I encourage you to read before diving into this Critical Kush review. The Gold Kush was a truly commendable 'kush.' Now, let's delve into this assessment of Critical Kush, and while it may be a bit critical, I hope you find it thorough.
Here's what we'll cover:
Introduction to Barney's Farm
Critical Kush Varieties
The Award-Winning Critical Kush
A Closer Look at Flavors and Terpenes
Final Thoughts and Alternative Choices
Critical Kush hails from Barney's Farm and holds a special place in my heart. I grew up listening to hip-hop references to Barney's Farm, believing them to be a symbol of coolness. However, as I delved into the world of cannabis lineages and scoured reviews and message boards, I started noticing mixed opinions about Barney's Farm. With their latest release, the Shishkaberry, which is actually a Spice of Life variety and a part of Canada's cannabis heritage, it became clear to me what Barney's Farm truly represents. While there have been allegations of unethical practices in the past, I believe it's essential to speak out. This Critical Kush will be the last strain of theirs I invest in. I urge you to do your research and form your own opinion, but I won't provide a link to their website.
Interestingly, there is also a Critical Kush by Royal Queen Seeds, but I'm unsure which one Organigram cultivates. Regardless, when it comes to questionable practices, Organigram makes Barney's Farm look like amateurs.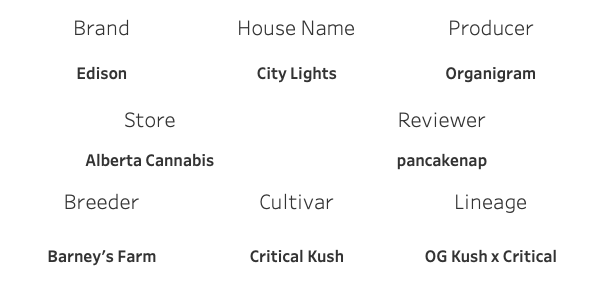 In general, I tend to avoid purchasing critical varieties because they appear more geared toward commercial producers rather than consumers. Critical/BigBud strains often carry a sweet but ambiguous flavor that I'd rather not have dominating my palate. While there isn't substantial evidence to support my stance, as cannabinoid levels can vary, I still prefer alternatives that don't seem solely profit-driven.
Now, onto a highlight: Critical Kush has earned a High Times Cannabis Cup, though this doesn't necessarily elevate my opinion of it; it makes me more skeptical about cannabis cups in general.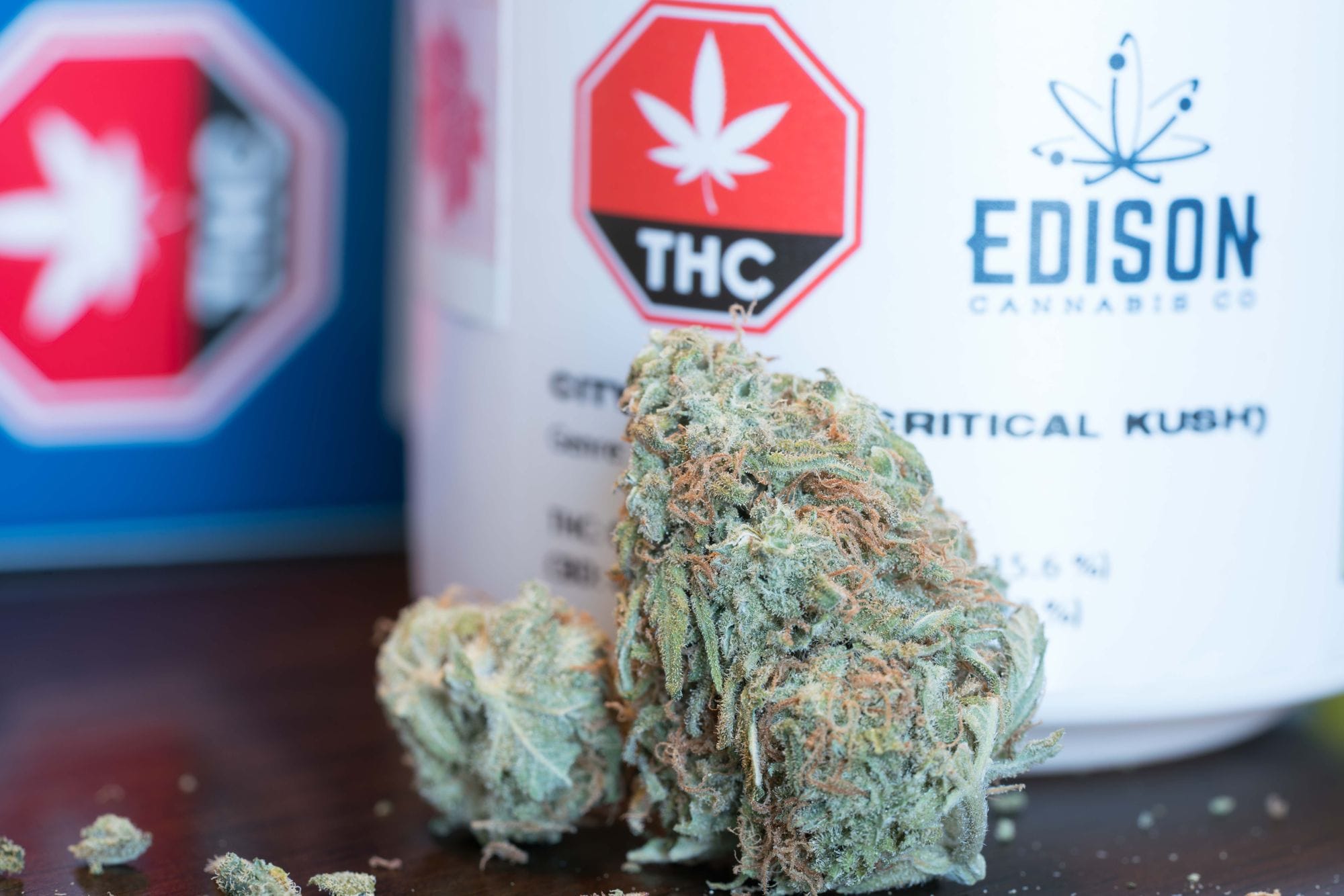 Critical Kush's genetic lineage includes OG Kush and Critical Mass, both shared by Royal Queen Seeds and Barney's Farm. The specific OG variety used is not disclosed, and I'm not particularly motivated to find out.
Let's take a breather; this review hasn't been going well, but we're making progress. Unfortunately, my prior experience with Organigram wasn't pleasant (Mongolian), leading to product recalls and a class-action lawsuit against them. This marks my second encounter with them, and I hope it turns out better. I'm familiar with their tiered grading system, and I suspect I've received lower parts of the plant here.
For those unfamiliar, cannabis buds grow at nodes along the plant. The top nodes receive more light and grow larger, while the lower nodes produce less content (terpenes, cannabinoids, flavonoids). Organigram harvests the top nodes, labels them as Edison (e.g., Critical Kush is Edison #3), and charges a premium ($15/gram). The lower buds, which I'm likely reviewing today, are rebranded as Torbay ($9/gram), or for the recreational market, City Lights ($10.26/gram). Organigram even has a third tier, the 'premium' blends, which I'd rather not contemplate in terms of quality.
In a vaporizer, the initial flavor profile of Critical Kush is surprisingly good, leaning towards OG with hints of pine and a touch of petrol, less earthy notes, and a skunky undertone. However, the flavor dissipates quickly, leaving me wondering why I would choose this over any other OG or Kush variety if given the option.
Would I recommend this to my Grandma? No, I love my Grandma.
What exacerbates the situation is that Critical Kush is likely the best offering Organigram has, surpassing their award-winning Wabanaki, which lacks terpene content compared to Broken Coast's Texada (Super Lemon Haze).
We recently reviewed the Gold Kush, boasting over 3% terpene content. On Organigram's website, none of their strains surpass 1% terpene content, not one. Critical Kush, labeled as Torbay, registers at a mere 0.54% terpene content, roughly one-sixth of Gold Kush's terpene levels, yet priced the same. To put it in perspective, if CannTrust's Gold Kush, with 28% THC and 3% terpene content, is valued at $10.79 per gram, a product with 16% THC and 0.5% terpene content should fall in the range of $1.71 to $5.84 per gram. Organigram's Critical Kush, however, is priced at $10.26 per gram. If I were to price it, I'd list it at $3.75 per gram.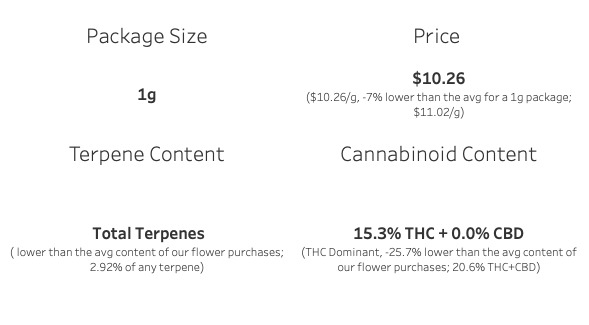 From a consumer's viewpoint, Organigram ranks among the highest-priced providers with underperforming products, and these products have even been associated with multiple lawsuits. Patients are no longer limited to a select few providers; they now have access to products from the West Coast and South Ontario. The training wheels are off, and we're conducting a taste-test challenge side by side. This approach might work briefly, but it won't stand the test of time.
To sum it up, when searching for a top-notch kush, you have numerous better options. Consider CannTrust's Gold Kush (Kinky Kush by LIIV) or MedReleaf's Pink Kush (Pink Kush by San Rafael '71). Gold Kush boasts double the cannabinoid content and six times the terpene content, delivering a smoother flavor profile at a similar price point. Similarly, Pink Kush offers a different flavor profile with more spice and a higher cannabinoid level, also at a comparable price.
I find this profile more in line with OG characteristics. For a similar flavor, Broken Coast offers White OG, likely Karma's exceptional S1 variety grown by the Wizard of the ACMPR, Kevin (@BrokenCoastKev). Broken Coast also cultivates Karma's Headstash, a captivating blend of Cherry Pie OG, Biker Kush, and Girl Scout Cookies. Headstash is a recent addition and gaining popularity, readily available alongside Organigram's offerings, which may have been inspired by some of Canada's top breeders. It's clear who did their homework here.