Next Friday Cream N' Tina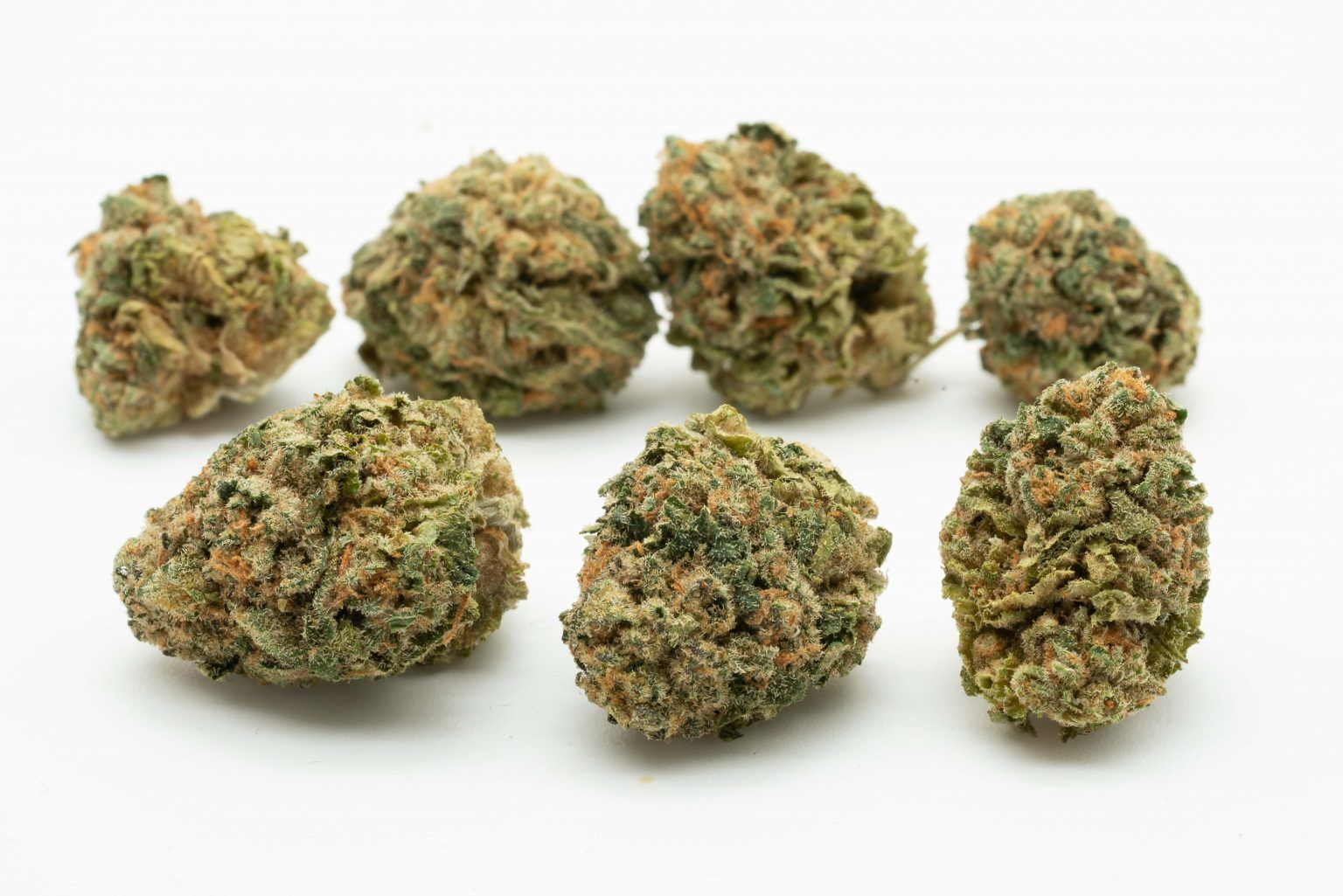 Hey pancakenap here with a 3.5 gram package of Next Friday's Cream N' Tina, produced by Noble Growth.
This is the 519th Canadian cannabis product I've purchased, not including duplicates or products I purchased and didn't review.
NEXT FRIDAY
I'm favourable on next Friday they have interesting genetics but their 3.5 g packages are on the high side of average price. Most of my qualitative experience with the cannabis is about average so I am left with an okay sentiment on the purchase. What I really like about them is their Research Institute offering. It's an ounce package that I usually see available for around $120 which I think is a really good price for the quality I am seeing in their 3.5 g packages.
BUD BAR
PRICE HISTORY
I grabbed this from Bud Bar in Calgary at the Crowfoot location. This is the first purchase I've made from this location so there's no price history to compare it to. I paid $10 per gram which is 13% higher than my current average for this package size from any store ($9.34 per gram). This was the discounted price.
CANNABINOID CONTENT
Total combined content is claimed to be 27.9% THC+CBD, which is 37.4% higher than the average content of our flower purchases (20.3% THC+CBD).
PACKAGE LENGTH HISTORY
I reviewed the product on the day. I got it which was May 1, 2023 it had spent 174 days in the package before I purchased it which is more than double the current average we see from the recreational market (77 days).
PACKAGING TYPE
Package was a glass jar. No humidipak was included.
BREEDER AND LINEAGE
Bred by Exotic Genetix, the lineage is Tina x Cookies and Cream.
QUALITY
VISUALS
Received 7 buds. Fairly uniform and egg shaped. Colour is green. Surface detail is good but its good features aren't prominent, you have to look for it.
FEEL
Soft and chewy when compressing. Really impressive for flower this age.Good cohesion for smoking. Vapes ok too
SCENT
The frontage is a creamy pine, vanilla mixture mated to a vibrant citrus fruit surrounded by floral secondary notes.
TASTE
Tastes are a candied mix of lemon and creamy pine with minty accents. The base of the profile is earthy, but it's a thin base. Projection is lacking, it's not so loud but it is pretty likeable.
GRADE
I ranked it 25% higher than average, which gives it a strong C.
VALUE PROPOSITION
I felt like it was good, looking flower with a package that enhance the longevity of the product.
Much of the drive to the product was the strain name and the breeder. In this in these cases, I'd appreciate the breeder being involved either through providing the standard for a chemical fingerprinting test that could be done on the Next Friday offering, or just by having the logo on the label.
Attractive elements were the sale price. I found Bud Bar's menu to be small without a lot of attractive offerings. About half of it was value brand stuff that I could get at Cana Cabana or Value Buds for less.
No compromises were made to visit the store. I thought they did a good job of following up with their points program and offering a discount for the next purchase which I have unfortunately missed.