Pure SunFarms Bubble Mints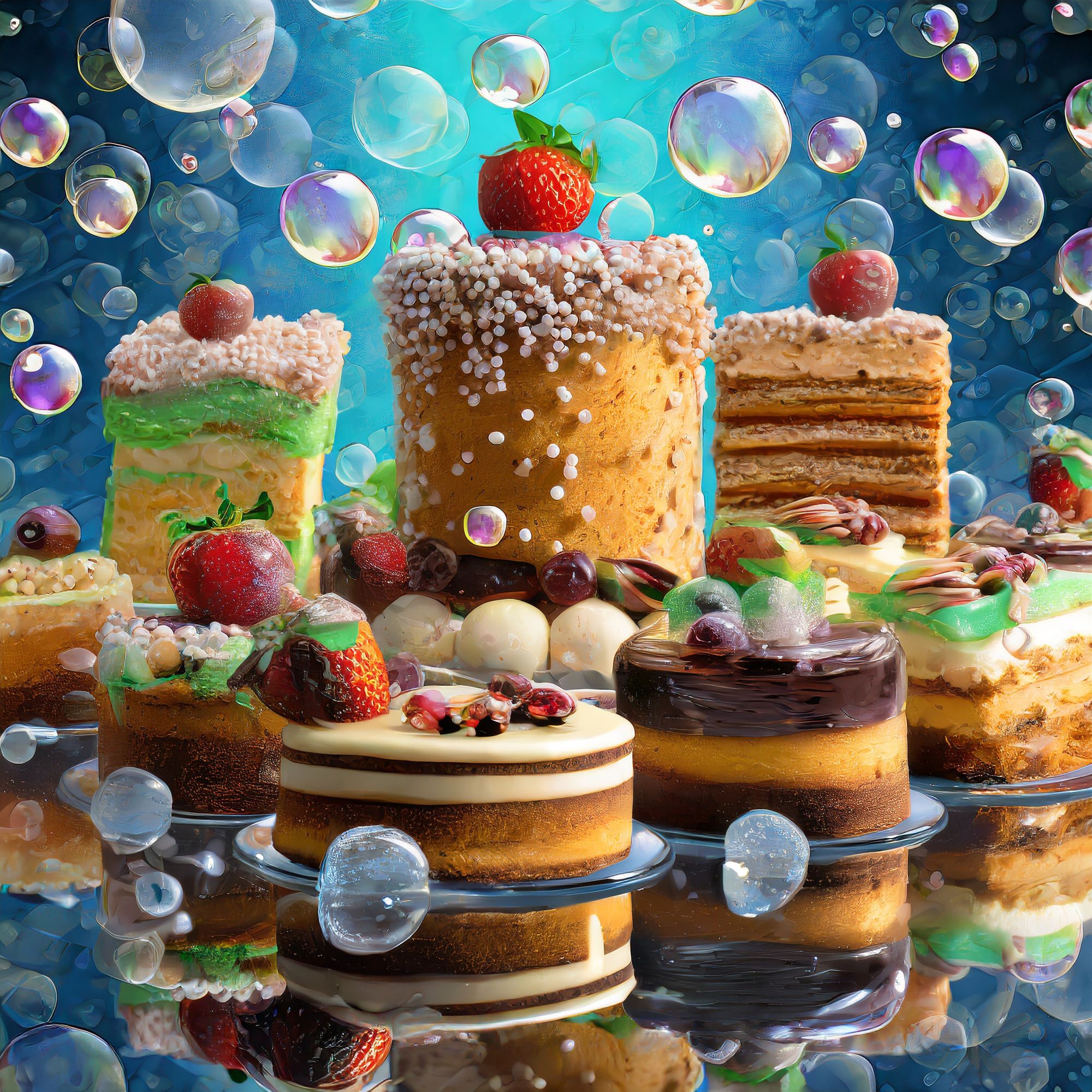 Bought this quarter package of Pure SunFarms Bubble Mints from a Four20 one night. It was not the bud tender's list of recomendations, but I still grabbed it, having been on my mind for a while.
The contents of the package were old and don't make a good impression visually but there were some strong aspects to this product, like the breeder, price point and even the quality was good.
Here's what I posted to twitter after opening the package:
Pure SunFarms reached out to me via twitter and offered me a compensation package if I shared the purchase infomation with them. They let me know they try to pull older product from the shelves and that the package composition was an error on their part. All good with me and I'll update this with a picture of what they send me. Pure SunFarms typically has top tier swag.
Pure SunFarms
Been grabbing PSF since they entered the market in 2020. Since then I've spent $149.94 on their whole flower products or 2.41% of the total spent on legal recreational cannabis, making them the 12th most purchased producer in my reviews.
Read more about our current expenditure here.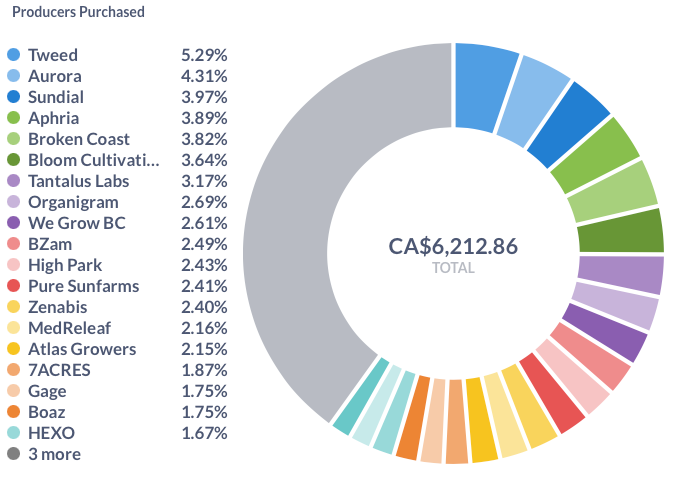 Genetics
PSF gives the lineage as Wedding Cake x Wedding Crasher, which sounds a lot like Seed Junky's Cake Crasher. The producer website does not cite a breeder, so take that as some speculation from me.
Price
Price for the quarter was $39.99. That's $5.71 per gram and 28% below the static average I've paid for a 7 gram package size in the past ($7.36 per gram, or $51.53 for the package).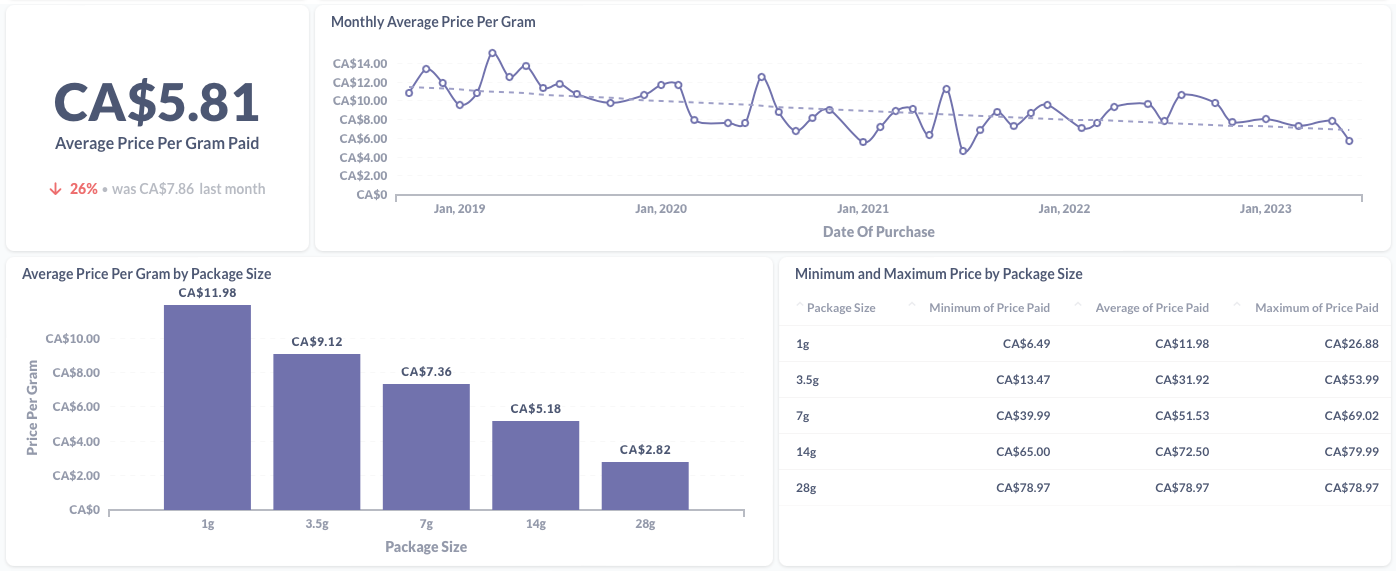 Package Length
The PSF rep that contacted me by email said they don't like to keep product on the shelves as long as this was. Bought June 14 and packed December 8 of the previous year, this was packed 188 days before I bought it, or 95% longer than the current average we're tracking for recreational purchases.
Content
Cannabinoid content was shown at 23.6% THC + CBD, thats 16% higher than the average we're tracking through our flower purchases (20.4% THC + CBD).
Visuals
Small flowers. Comprised of bract only, substantially. Very little trim or stem present. Makes a horrible first impression.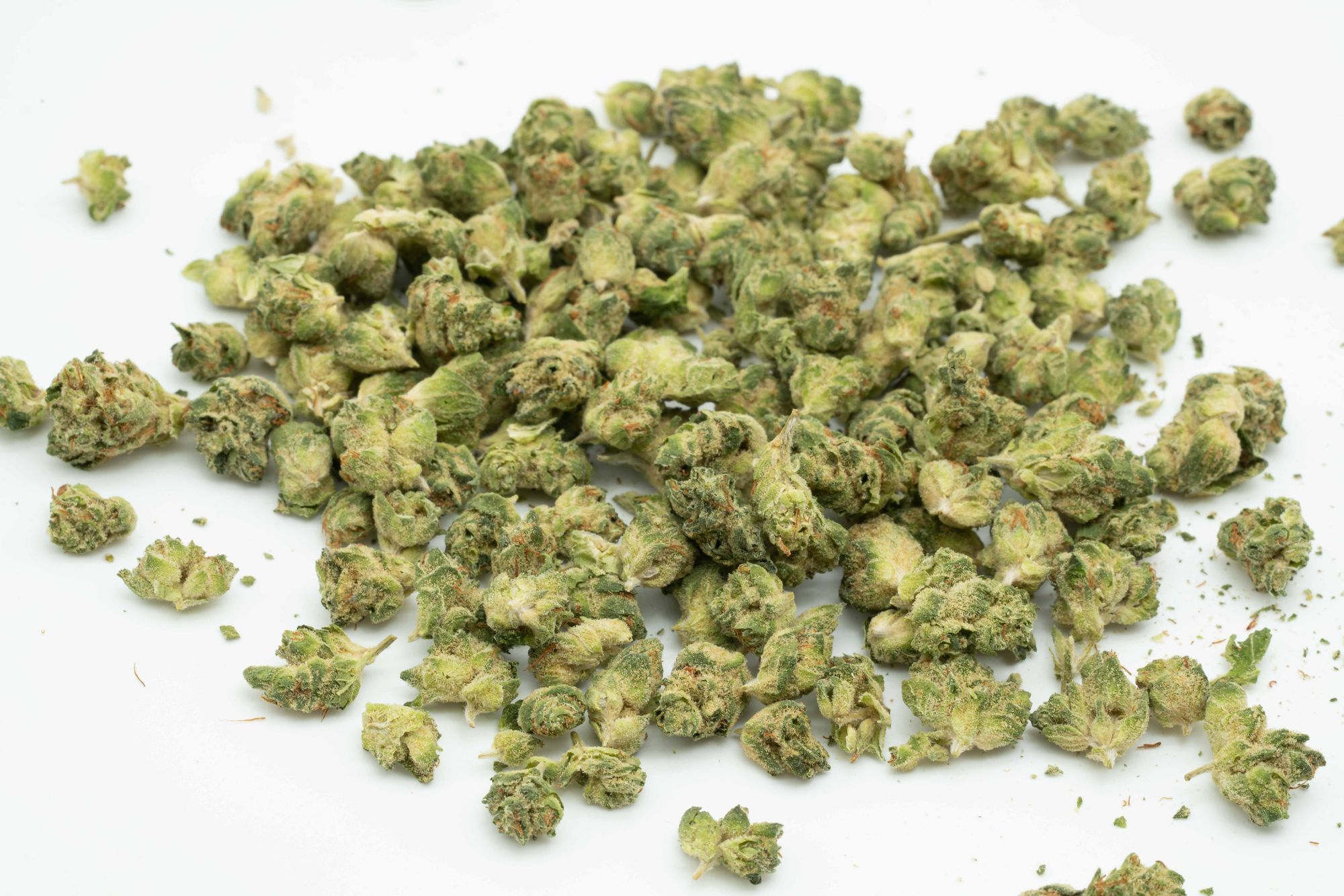 Feel
Feels like reaching into a bag of sunflower seeds. Grinds to a powdery consistency.
Scent
Frontage is sweet and fresh citrus with some doughy earths. Present but not prominent.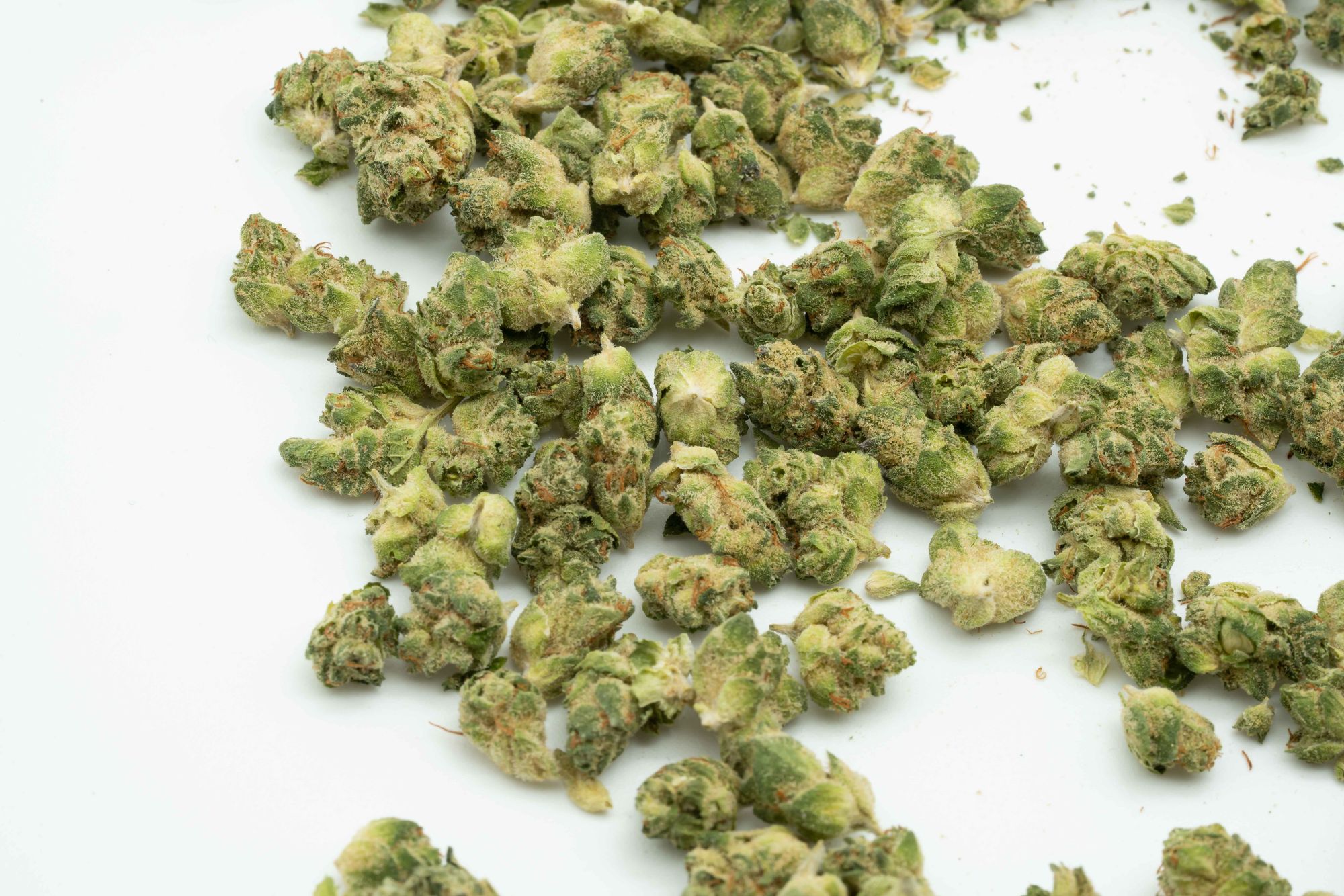 Taste
Tastes are sweet and crisp, with citrus fruit and hints of soapy pepper. The bottom of the profile is more milky than earthy, giving the finish a creamy feel. The profile is clean, free of any aged tastes but is very thin and unsatisfying.
Effect
The first impression was bad but the flower ended up tasting great, which left me feeling surprised and uplifted. I guess that means it's a sativa high.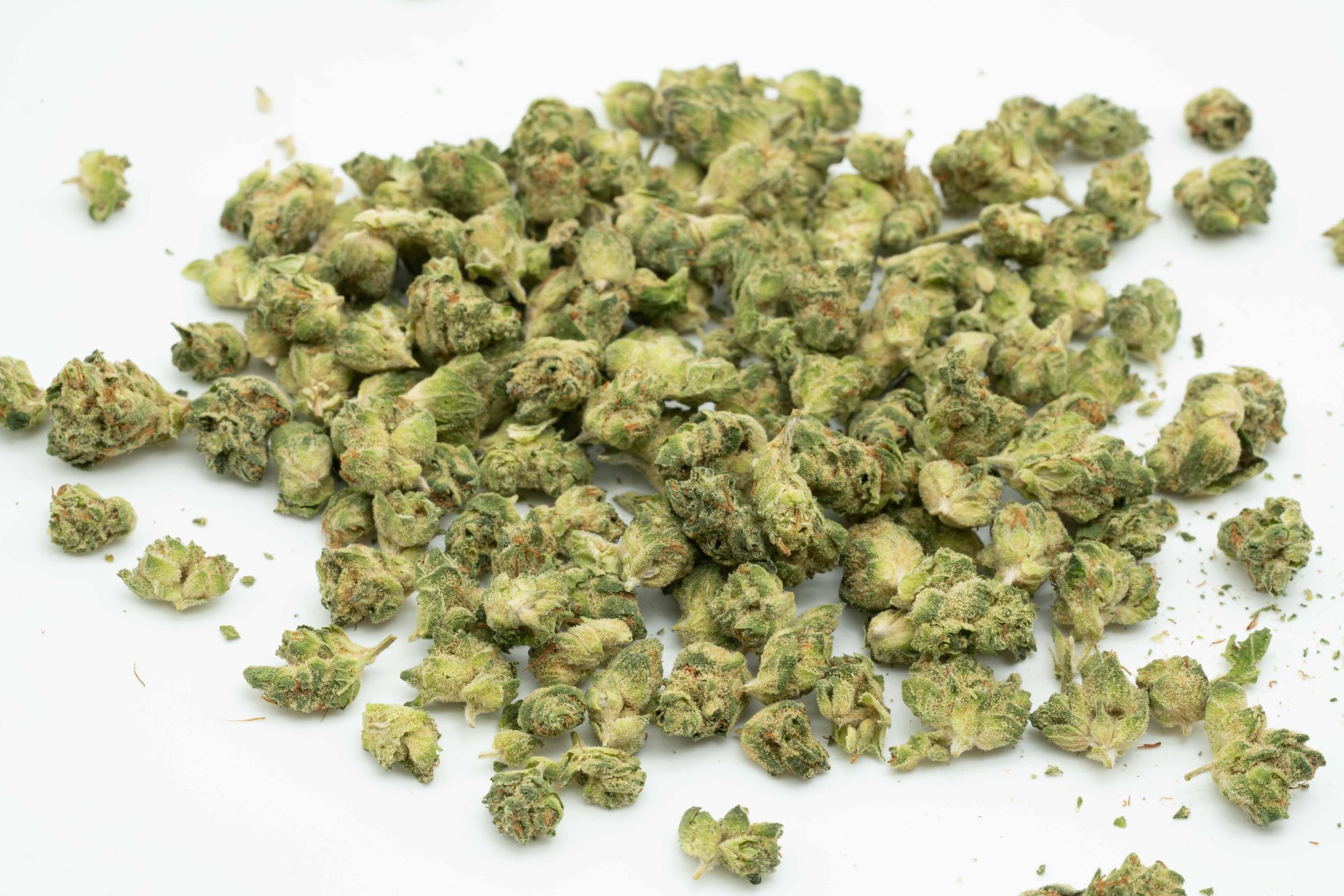 Pure SunFarms Bubble Mints
Sounds like a maraca when its in the bag but it's cheap, ages alright and is genetics you probably like.
Producer Website
Final Thoughts
I was impressed with the taste from a product as old as it was. Buds were bract-only but were closer to popcorn kernels than popcorn. Many better products available within 10% of the price point I paid.