Pure SunFarms Lemon Octane
While quality is decent it's not taking you places you haven't seen before. Has a nice flavour profile that features lemon and skunky fuel but the sweet sides of the composition take the limelight.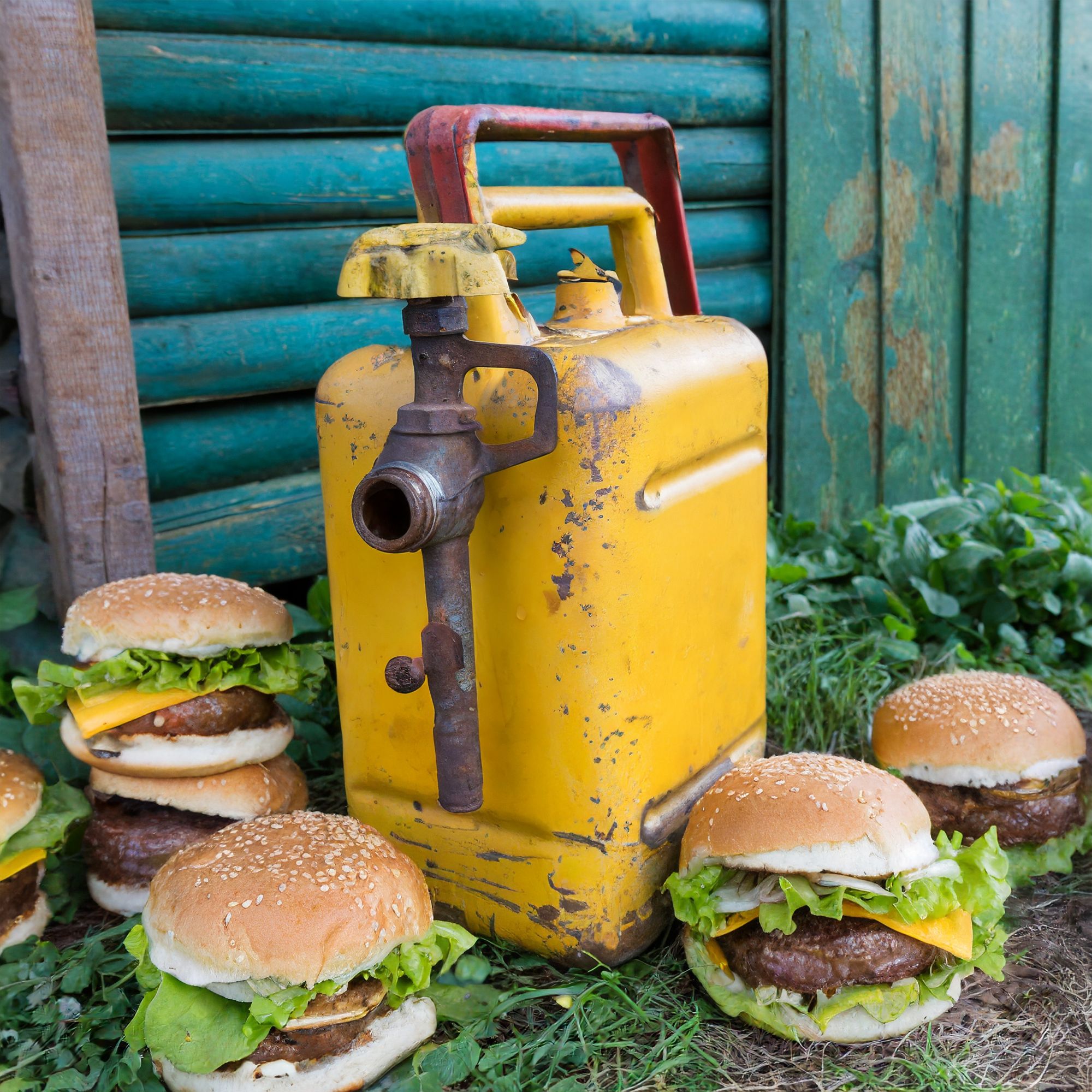 Lemon Octane
I went by Value Buds in mid-July 2023 to buy a handful of items. Had my eyes set on one of the Donny Burger crosses Pure SunFarms has made available and ended up buying an eighth of a Donny Burger x White Diesel cross they call Lemon Octane.
Visuals
Mix of small and medium buds. Some petiole on the larger buds. Surface details look pretty clean, especially with respect to my previous experiences with PSF. These flowers have impressive trichome coverage and they are largely intact.
Feel
Feel is good. More chewy than dry. Can impress and remain intact but it doesn't return well. Probably works well for smoking, will do pretty good in the vape too.
Scents
Scents are nice and friendly with green tropical tones over subtle gas. Sweet earths that carry a bit of melon on it form the bottom of the profile. Character remains friendly but somewhat nondescript. It surely doesn't hint at any influence from the Donny Burger. Regardless, it's well rounded and pronounced, not loud but does have presence.
Taste
Tastes hint at sweet lemon and melon on the frontage, overbalanced by a gassy earth mix that becomes a bit more skunky on the exhale. Secondary notes are slight but become more present with use as the profile dries down into a sweet floral resin, which is actually quite nice.
Value
Perhaps the bottom line, what this does have going for it is price. At $18 and change for a eighth of an ounce (or half-quarter) of product that's arguably above average it's hard to deny the value here.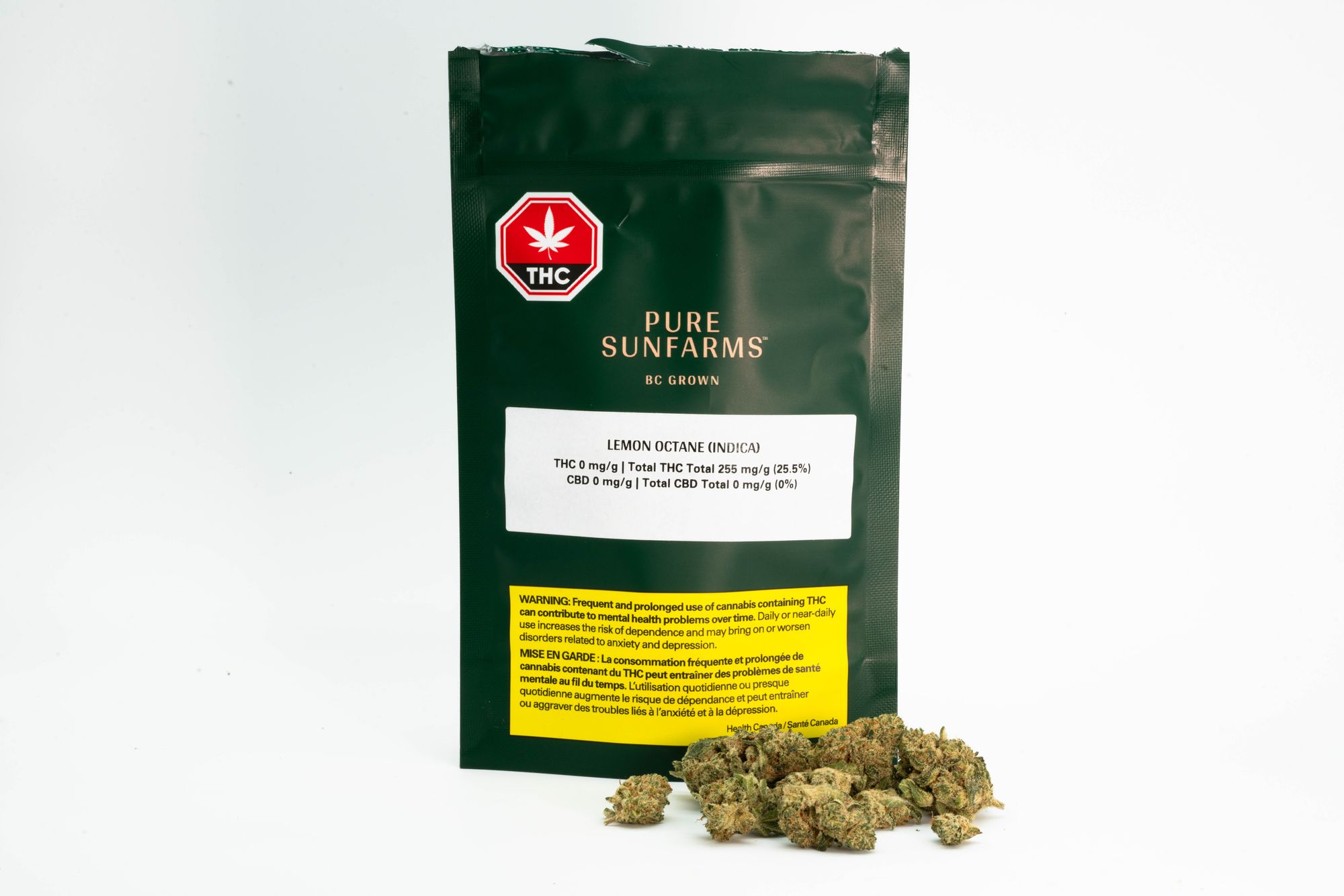 Summary
While quality is decent, with well-rounded flavours, it is likely not taking you places you haven't seen before. Doesn't live up to the name Lemon Octane in my opinion but it is a really nice flavour profile that features lemon and skunky fuel. The sweet sides of the composition take the limelight but also share space with many of the cake-y flavours available in the market today.
Price Analysis
The price for a 3.5g package of cannabis was $18.97. This translates to $5.42 per gram, which is an impressive 42% lower than our current average price of $9.36 per gram for the same package size.

Content Analysis
The cannabinoid content was indicated to be 25.5% THC+CBD. This is significantly higher, approximately 25%, than the current average cannabinoid content we have been tracking for these purchases, which stands at 20.5% THC+CBD.
Package Length
The cannabis I purchased was packaged on April 19, 2023. When I bought it on July 11, 2023, it had been packaged for 83 days. Compared to the current average packaging length of 99 days in the recreational market, this represents a 16.6% reduction in packaging time.
Pure SunFarms Purchase History
Price
In my review history, I have now evaluated a total of 10 Pure SunFarms offerings, amounting to a combined expenditure of $287.55. These reviews mainly focused on 3.5g packages, and the average price I paid across these packages was $5.95 per gram. On average, I found them to be 36.4% cheaper compared to our usual price of $9.36 per gram for a 3.5g package.
Quality
On average we've rated Pure SunFarms' flower products about 10% lower than the rest of the products we review.
Value Buds Purchase History
Price
I made this purchase at Value Buds in Beacon Hill, marking it as my 31st purchase from a Value Buds store. The cumulative expenditure at Value Buds now amounts to $997. Out of these purchases, 22 were for a 3.5g package of flower, with an average cost of $7.17 per gram. This average cost is 23% lower than our usual rate of $9.36 per gram for an eighth package.
Whole Flower Packaging Length
On average a flower product purchase from value buds has spent 113 days in the package or 14.3% higher than the average for any vendor.
Market Information
Next we bring in several market measures for this item using data from CannStandard. This data was obtained from public listings for legal cannabis products in Canada. I've provided the data as they were was on July 23 2023 and will perform a refresh at the end of the month. Contact us for more infomation about our market intel.
Days Active
The first date we can find the product listed and the number of days since then.