Tenzo Ice Cream Sandwiches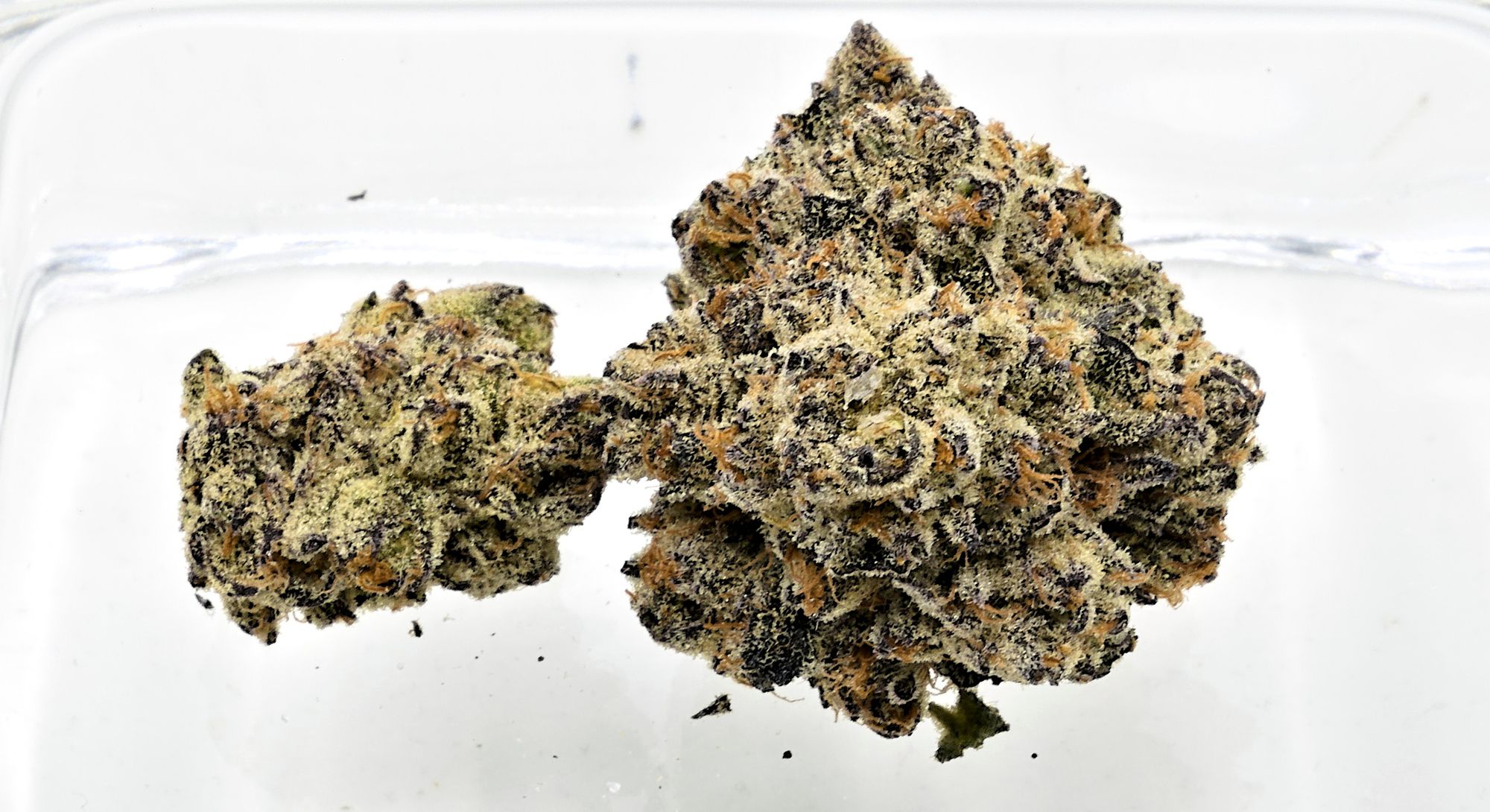 Intro
It's Squid Pants here checking out an offering from Tenzo.  Today we have something that I might have been a bit harsh in the grading of.  This cannabis I rated at a C.  Of note it was the quality of burn and intensity of taste where this lost points.  In other attributes it scored quite highly.  Let's look at the details.
Ice Cream Sandwiches
Ice Cream Sandwiches is Ice Cream Cake (but not the one you're thinking of) crossed with Fleetwood Mac.
There are two different varieties out there commonly called Ice Cream Cake.  The one we all tend to think of first is the Seed Junkie offering, which is Gelato #33 x Wedding Cake.  Though this Ice Cream Cake side is from Mad Scientist Genetics and is Cheese Cake X Dream Cookie.
The breeder of this cross is Lit Farms who contributed Fleetwood Mac, which legend says is clone only, to the mix.
The Seedfinder link for Ice Cream Sandwiches is here if you want to keep digging in, it's an interesting set of ancestors.  Biggest draw to me is MAC being in there.  The promise here is that this will be a dessert flavoured offering.
Tenzo
Tenzo is a craft brand from Alberta.  Their website hasn't been updated in a while but it states they grow in Alberta and Ontario, however the OCS listing for this offering says it was grown in BC.  I wrote for clarification on where this was grown but never heard back.  I consider not responding to email enquiries to be a strong negative but it doesn't change the quality of the cannabis itself, which is the focus here.
Packaging
Plastic bin with flat faces, taller than wide with a squeeze off lid.  These packs are not the worst but best to transfer into a jar after opening.  Includes a humidicant pack.
Looking at the stats on the package we have about 27% THC and nominal CBD.  27% THC certainly does seem like a stretch, but I will say this feels like upper teens to low twenties to me, and that's already pretty strong.
Terpenes clock in at 1.91% with the top three being Terpinolene, Farnesene and Ocimene.  I would strongly note that terpenes are only part of the story and here many of the scents, for example the skunk scents, are not due to terpenes but to other types of volatiles.
This was packaged on October 19th 2022 and I opened it a mere 36 days later.
Looks
This looks fantastic.
Trim is perfect.  Shape is perfect.  Colouring is luxurious dark purples highlighted by deep orange stigmas.  Trichome coverage is very dense, often occluding the surface of the bracts.
I got one big bud and one medium bud to fill out the weight.  All buds are plump and dense.  I can find no fault in these looks.
Feel
Under compression this is dense and strong.  In the grinder it's satisfying and the grounds are uniform and nice, but when rolling a joint the lack of compressibility leads to a little bit of challenge, with the slight tendency for cannabis to fall out while rolling.
Scent
Breaking the seal it was a full on assault of skunk.  I had been missing properly skunky varieties but it seems they are coming back into fashion.  Taking the buds out of the package rubber, pine and citrus rind are easily detectable.  Scents are enjoyable but the intensity is a little lower than expected.
Taste
Volcano:  If I were to distil this down it's like a piney version of MAC.  We have the aforementioned pine and an orange creamsicle secondary taste that is my favourite part of the MAC flavour profile.  Taste is there, but it's not quite full bodied.  The taste at least was still detectable for a few runs before just fading out completely.

Joint:  Tastes skew in a more sweet direction here.  Pine still dominates but the citrus manifests more as lemon candy.  Skunks and rubbers are a bit faint and the profile feels a bit limited.  Tastes are stronger this way, but still not what I hoped for in magnitude.  I'll also note the burn was merely mediocre, ash was a bit dark but more importantly the joint would go out on its own somewhat easily.
Price and Value
Before tax I paid $45.00 for 3.5g, which works out to $12.86 per gram.  If we believe the label then that's $4.71 per 100mg of THC.  What you are getting is some visually perfect cannabis, strong skunky scents and nice tastes.  Your compromises are price, a less intense flavour than you would hope for and if you combust a less than ideal burn.  There's value here though, this is in general good quality, especially vaped, and the brand has been consistent in my past experience.  Worth visiting if you can get a good deal.
Conclusions
On the balance this offering has more in its favour than against.  Pine forward backed by sweet fruits in taste with bonus skunks and rubbers on the nose.  Looks and feels incredible but there are a few negatives as discussed.  A bit expensive for what you get but worth a visit if you can get a deal.