Banana Split (Luna) by Aurora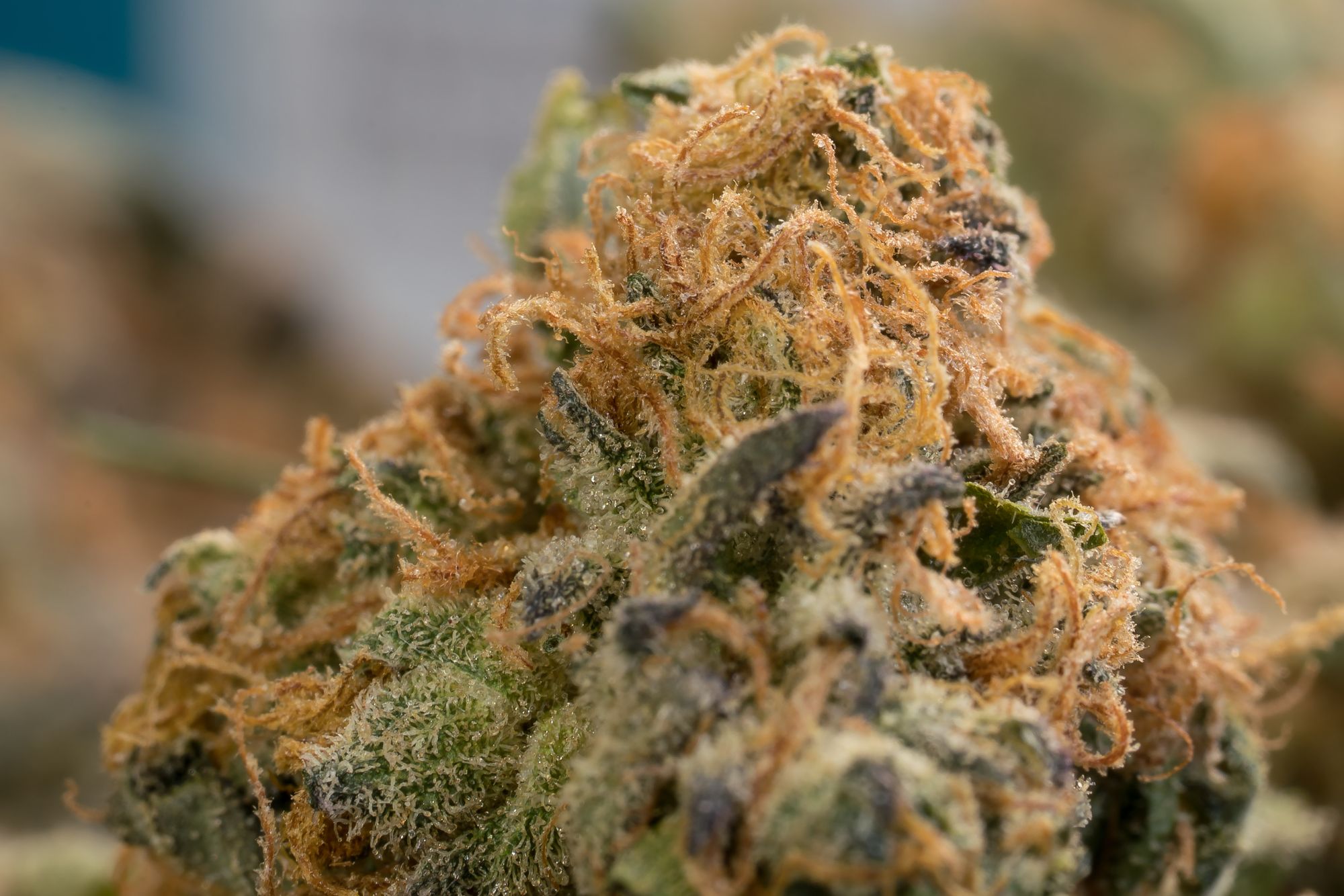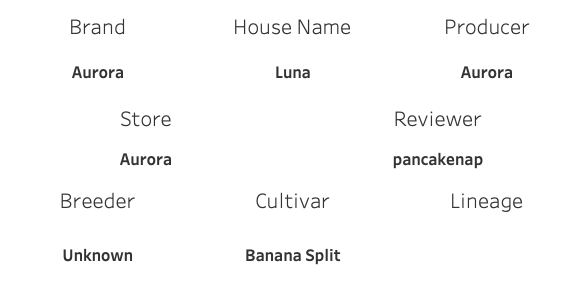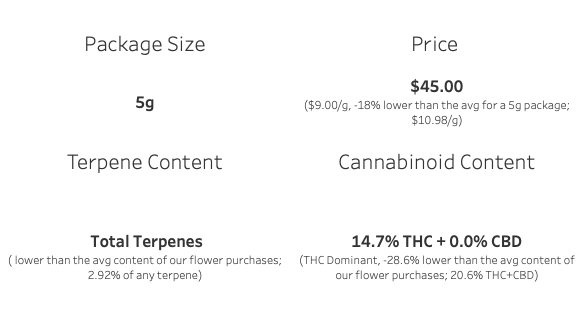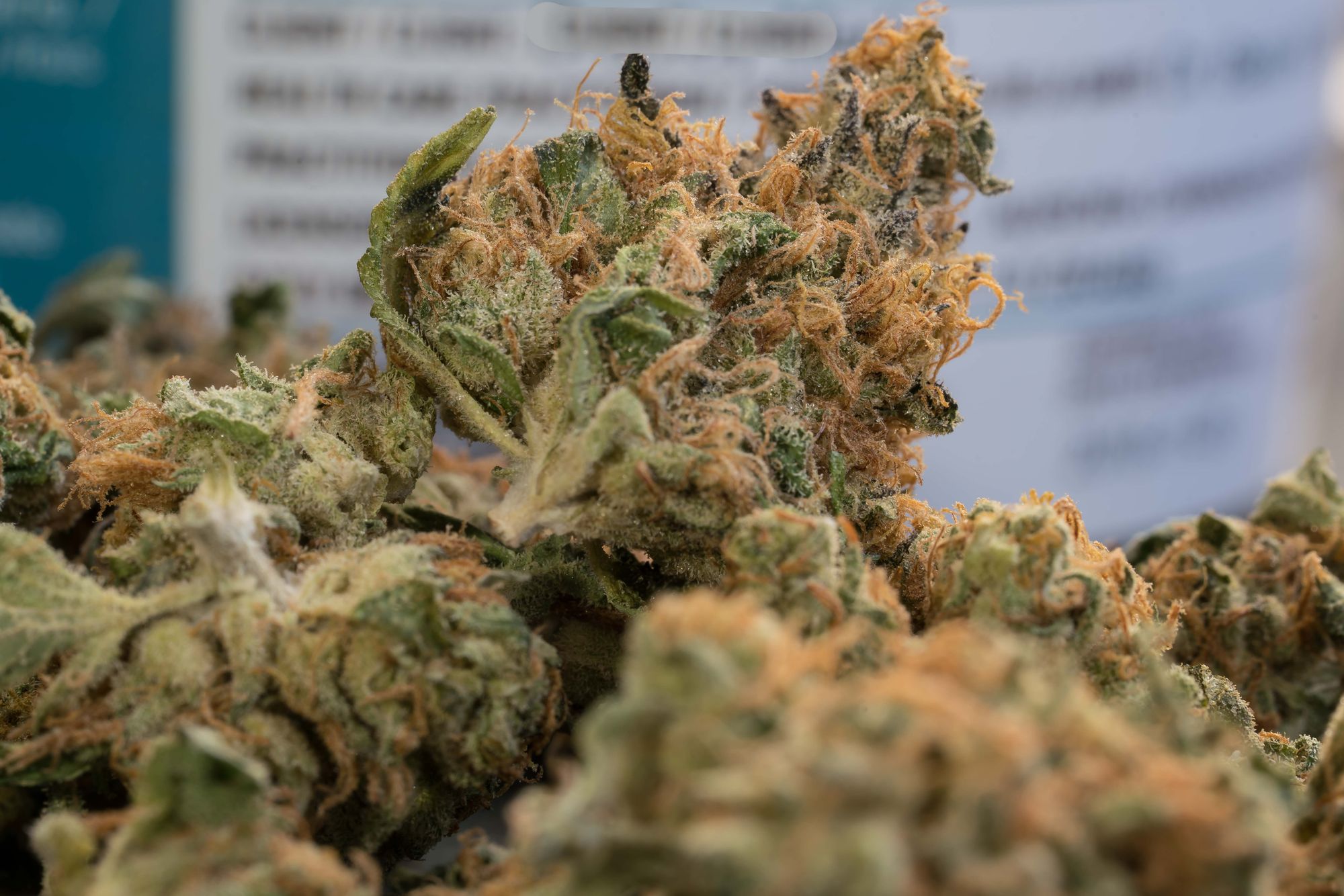 Today we're talking about Banana Split from Aurora. I bought this from Aurora's medical store but it is phenotypically similar to the variety Aurora sells recreationally.
Although visually underwhelming, Banana Split projects well, with a complex aroma that is undeniably attractive. I tend to discount it because I don't really think bananas have much content to their taste, which is ridiculous. There are many banana-type crosses available, I'm going to look into genealogy for the crosses, to see if I can't get past the banana association.
Banana OG varieties seem to be OG Kush (Ghost phenotype), Skunk crosses. There is a Crockett Family Farm variety with that lineage called Banana Kush that has lead to many hybrids. Also, a Banana OG, which is noted as a OG Kush (Ghost phenotype) crossed to Sagarmartha's 60/40 Banana phenotype. Reading further on the message boards, you can associate the infamous Banana OG phenotype with Orgnkid, their phenotype seems to also share a commonality with Sagarmartha's 60/40. I am not certain of the genealogy Aurora uses, they leave it as a mystery for the Banana Split. However, I think the Ice Cream reference is fully revealed in the profile.
Judging from nose alone, Aurora's Banana Split could have some OG in it, although it's largely muted in the pine and fuel tones, so I feel that Girl Scout Cookie is more likely than the OG. The fiercer edges of an OG profile are traded for some brightly gingered sweets, slightly crescendoing through some softer earth tones. More like banana bread, less like a banana split.
Banana Split's flavour is initially sweet, flat and benign, before proceeding into a set of earth tones that seem closer to a Girl Scout Cookie than an OG Kush. From there, the profile begins to show its skunk heritage (I argue). Pear-like citrus notes appear delocalized throughout the outer edge of the profile, leaving a slight vinyl aftertaste. Flat base notes and grippy top notes. Tastes closer to how a banana rind smells, but it's apparent how the banana translation was made.
Smokes well but tends to trade the earth notes for pronounced skunky citrus notes. I found the taste much more dynamic in a vaporizer.
For the container I received, structure was the worst part of the Banana Split, some of the buds were crumb size. Some deeper purple hues can be seen if you look closer. Pistils are prominent on this variety, the buds are covered in red hair and appear more red than green.
Overall, I think the flavours will appeal to those who like this profile, maybe also some skunk and girl scout cookie fans. It's different, but it is also well done. Banana Split grew on me the more I had it around, the pronunciation of the flavours definitely outweighed the lack of visual appeal.
Up next, we'll review the final JWC variety we have, Rockstar Kush.