Cannatonic by James E Wagner Cultivation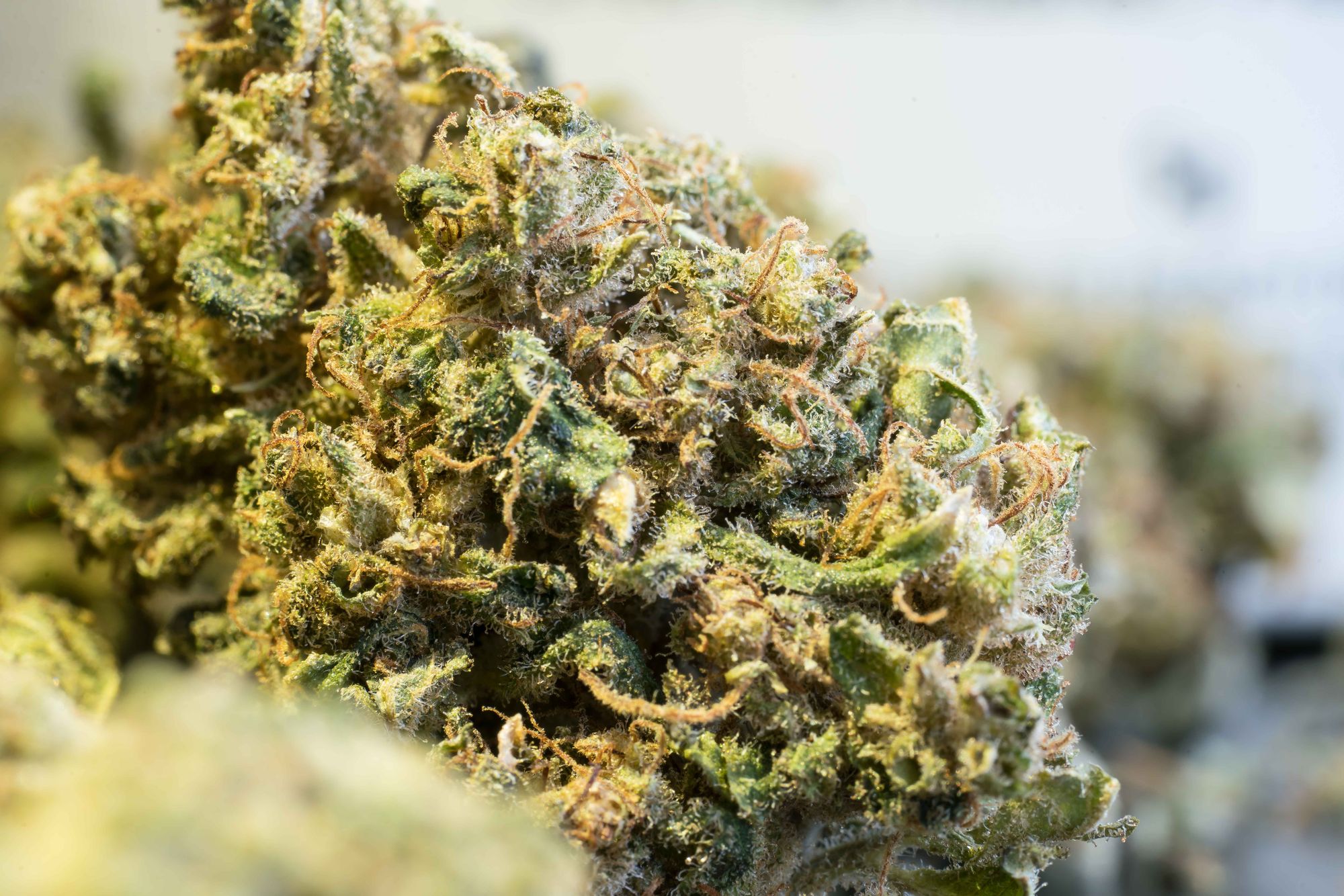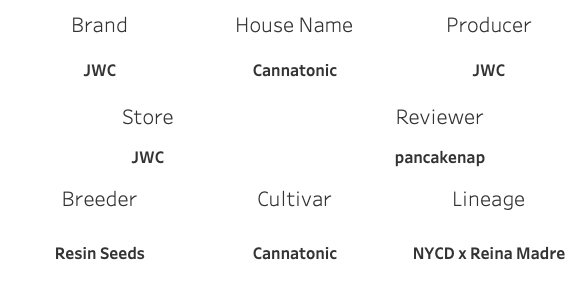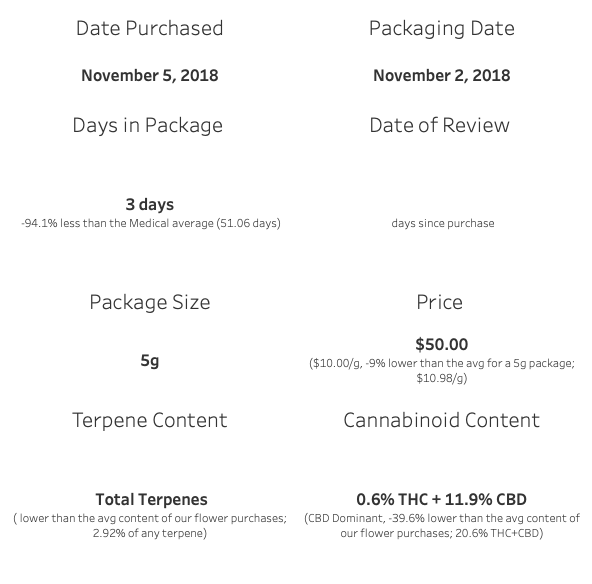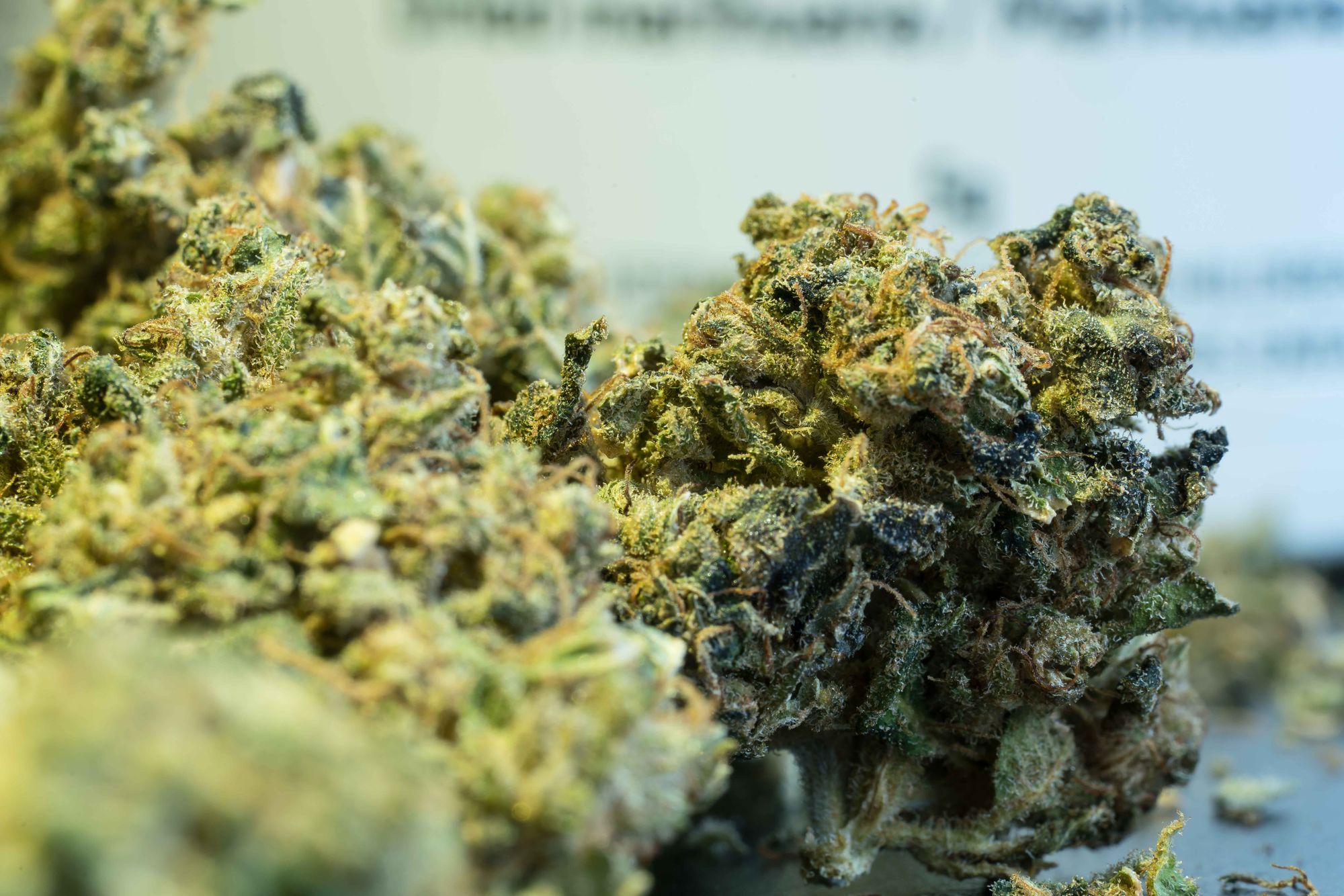 This is back to back Cannatonic reviews. We just did the Tantalus Labs Cannatonic version, it's sun grown, probably in soil, like nature intended. Next, we review James E Wagner's Cannatonic, probably grown under artificial light, it is aeroponic, I'd still consider this natural growth.
Both have similar cannabinoid profiles, nearly exactly the same, they make about ~1:20 THC to CBD. Neither make a full % of THC, and about 11-13% CBD.
Let's just remind everyone of Cannatonic's lineage, it's a Reina Madre with a New York City Diesel by Resin Seeds. Not the G-13 Haze with MK Ultra.
James E Wagner's Cannatonic is expressive of the upper ranges of the Cannatonic profile. It's a bit sharp, grassy, with a wealth of green and yellow tones to be enjoyed opposite the slight earthy backer it projects. Although slightly different from each provider, I grow tired of the profile, which is why I tend to celebrate the something like the Cascade.
For terpene content, the data I was provided notes this JWC Cannatonic makes around half a percent and is beta-pinene dominant.
Structure is its best attribute. This Cannatonic is robust, like the other James E Wagner varieties I've reviewed. The buds seem voluminous and full, with slight fox-tailing on the tops. Fairly neutral in colour, it lacks any violets or darker colours.
This JWC Cannatonic is decent, but it's not something you'd move for, it's not their anchor. Try it to try aquaponic Cannatonic. If CBD variants are your thing, there are other providers out there. JWC seems to be concentrated towards THC dominant varieties for now. This Cannatonic is their sole CBD variety of the three available. They have 4 more varieties in production, all look to be THC dominant. All sound really good. And should be, because I think their method produces a good product, but I personally hope they apply it to a wider distribution of 1:1 and CBD dominant varieties as well.
Up next, we're doing Aurora's Banana Split, another variety from this producer with formidable projection.