Carmel Cannabis Peanut Butter Breath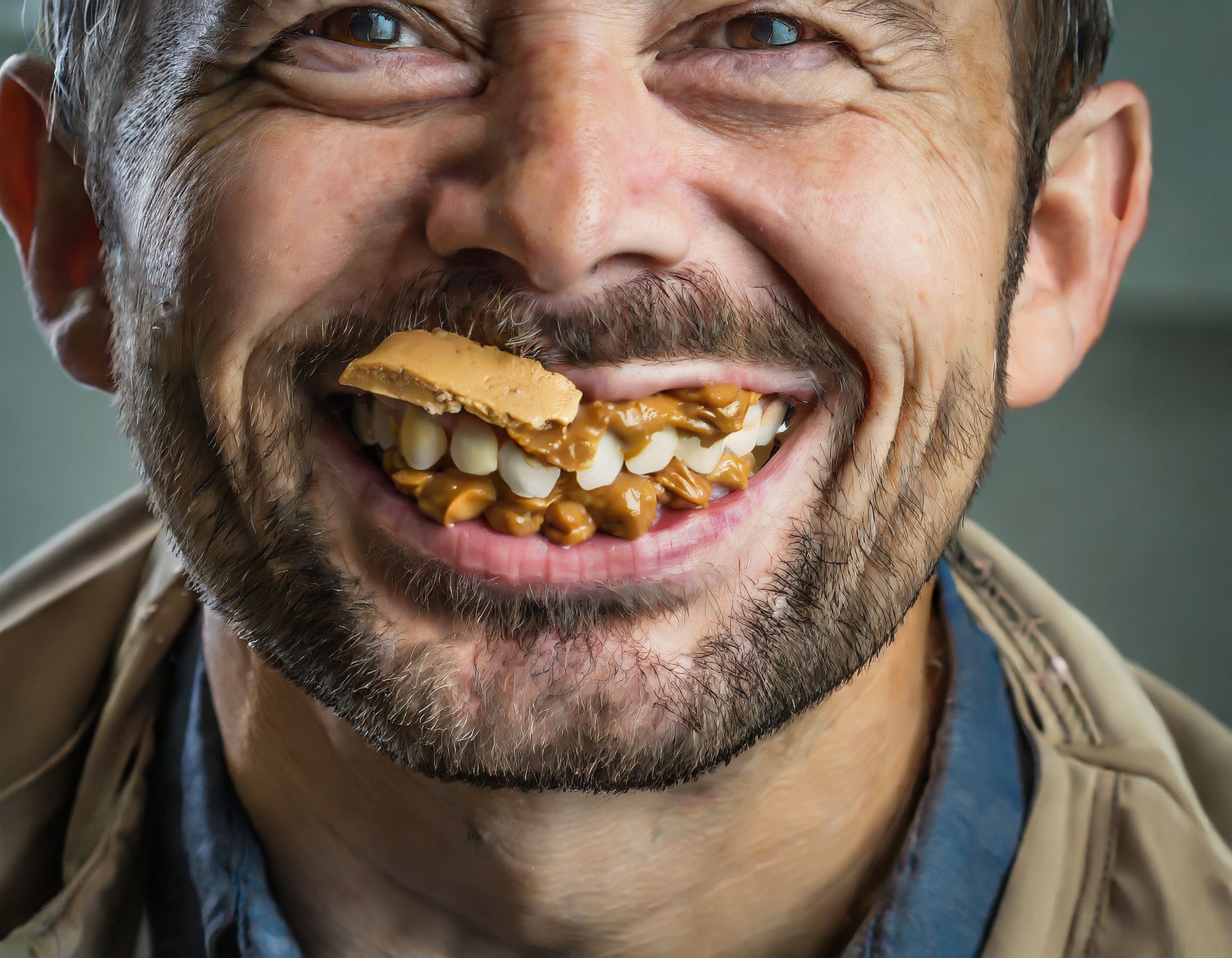 hey pancakenap here, we got Carmel Cannabis' Peanut Butter Breath on deck.
Peanut Butter Breath
This is bred by Thug Pug and follows (what I regard as) proper nomenclature for a 'Breath' variety, as it includes the Mendo Breath (or recent descendant of). Thug Pug is a popular breeder, and I'm nearly certain this is the only offering of Peanut Butter Breath available in the Canadian legal market. These points will come in handy later where I try to rationalize the enormous price tag that comes with this cannabis.
This Retail CAnnabis was gifted, I didn't buy it myself
Price is, for this review, no object to me because I did not actually purchase this cannabis myself. This package was purchased by Squid Pants and mailed to me over the Christmas break. As I have poor grasp on proper social mannerisms, I looked up the cost of the gift on the OCS and entered the price into the spreadsheet where I track my purchases. Now I will look this gift horse in the mouth, to see if it has peanut butter breath; which is a joke I stole from Squid Pants when asking for permission to do this review. 
I'd call Squid Pants a Carmel fan. Read his previous review of their Dim Mac here.
Retiring the Bad/Neutral/Good Criteria
Since the start I've been using a fairly general criteria where I regard offerings as better, worse or equal to the average set by past reviews. The criteria is casual and somewhat imprecise, which I think is appropriate for one person writing reviews on consumable product.
Over the 400 reviews I've done with this rubric, I think it's amounted to a polarized set of qualitative data. Either the offerings were good enough to get 'Good' marks in all 4 sections, or it suffered in scent or taste and failed because those categories carry the most weight. There's not many offerings in the middle representing average quality.
Squid Pants and I have written up a new criteria. We've also begun pooling our data together with other reviewers. The new format will still offer the reviewers perspective, but now it will be set within the context of a blended perspective from all parts of the country.
So let's get into the last review from this dataset.
Visuals
I wrote "Small buds with good definition." in the graphic. In retrospect the buds are medium sized. Trim was good but looks like the buds had to be clipped apart to get there. They could be all tops but there's no way for the consumer to know.
Feel
Buds are tight, compact and firm. I thought the grinds were fine enough.
Scent
Soured earths with dusty edges. Grinding it brings some gassy resin to the earths.
I thought the profile had low projection. None of the constituents of the profile were very obvious. 
Taste
Flavours are salty skunk with spiced earths under greasy gas tones, which appear again at the finish. Character is somewhat like an OG with a sandy gristle. The profile is rich, not loud. With use the profile dries down into woodsy gas with spicy resin.
Value
Squid Pants purchased this offering for about $14 per gram, I surmise. It's not THE highest price, but it is a very high price. I'd venture to say the quality here is appropriate for something in the $12-15/gram range but I suspect what ultimately drives the purchase decision is rarity from the genetics or brand. There is stiff competition in this ultra-lux segment from the low side of the price bracket, where this offering is not.
With respect to the previous 131 half quarters I've reviewed, the average price I paid is $9.05 per gram. Quality here was A+ but price was 55% more than usual. Value was calculated as average which I think might be appropriate. 
Thanks
Thanks to Squid Pants for the gift. Carmel isn't available in Alberta so it was nice to be able to see this brand.