Cascade by Tantalus Labs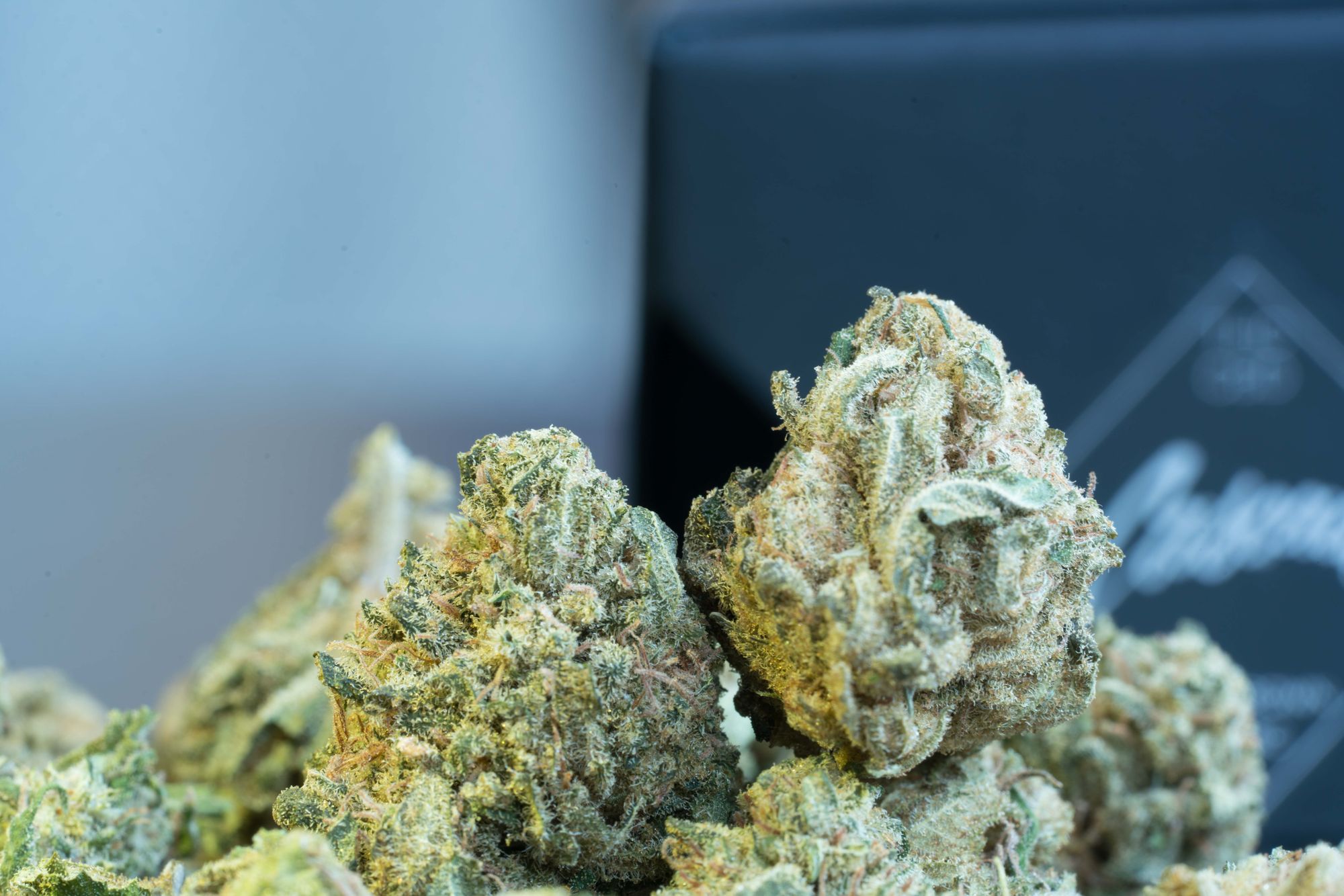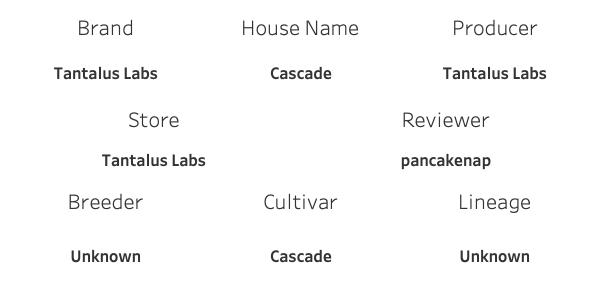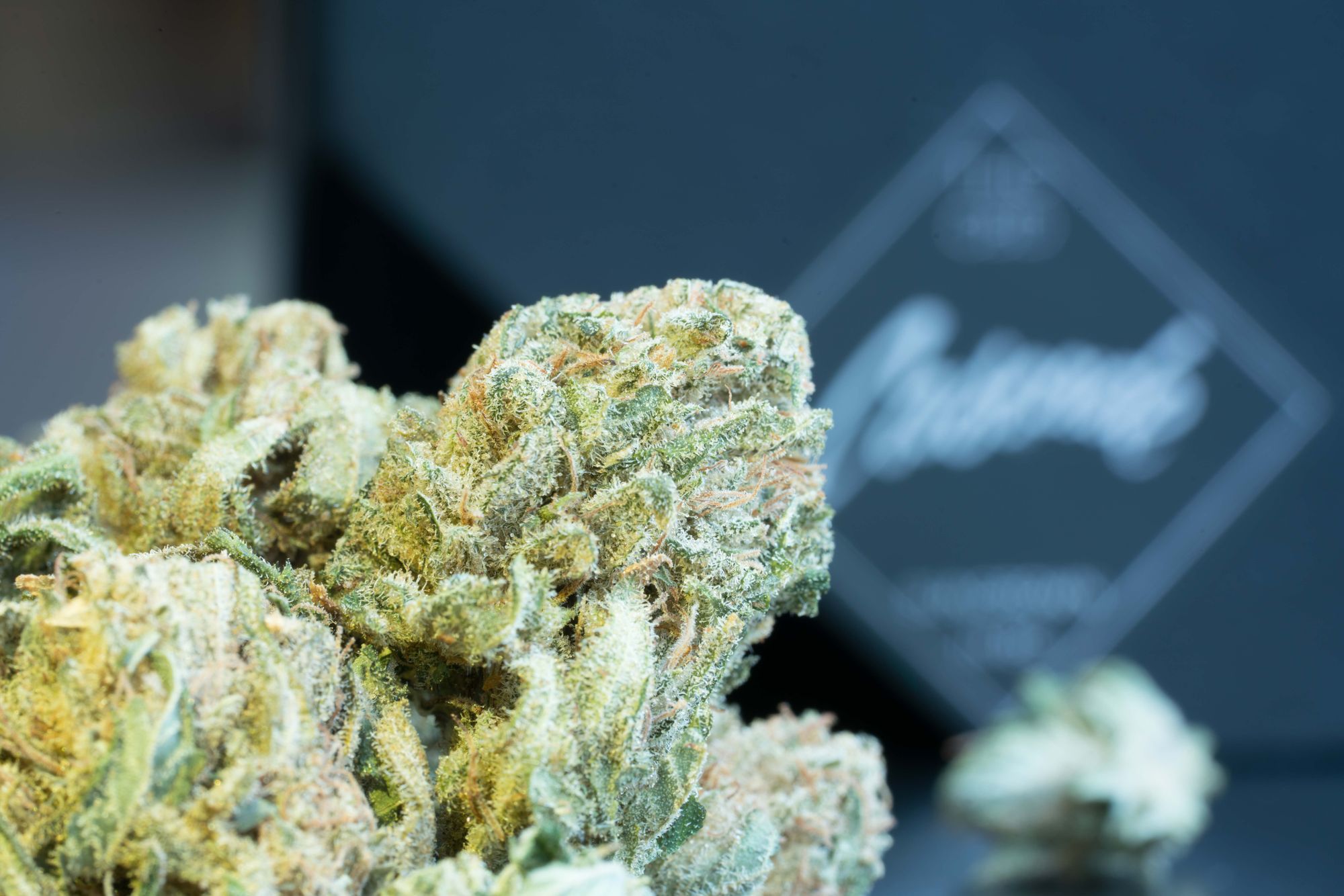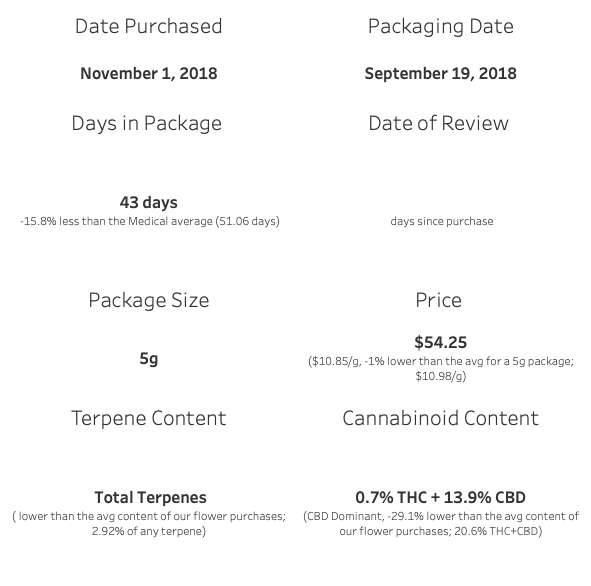 In our 5th review of Tantalus Labs cannabis we are choosing Cascade, a cultivar Tantalus notes is exclusive to them. This is a CBD dominant variety that makes under 1% THC and ~14% CBD in an unusual flavour profile (for a CBD variety). Let's talk about it.
The lineage of this variety is unknown. Judging by the description Tantalus gives and the THC|CBD sticker on the jar, this is supposed to be a 1:1 variety but it tested closer to 1:20 THC:CBD instead.
Cascade buds are smaller and more triangular. Instead of white, the trichomes are visibly amber/auburn and the coverage makes the buds look almost rusty. Good moisture content, like most of the range, on the high side of average.
The taste of Cascade is balanced towards the florals, with light powered notes throughout. Tarted cream tones line the base of the profile and hint at citrus flavours. The majority of the profile's first impression is light, with an alluring melody of florals and some citrus. After some time, the tarted edges of the base give way to a stringent citrus note, revealing the energetic character within the profile.
And that's how the Cascade seems to me, a light and energetic flavour profile, unlike many CBD dominant varieties, with a cannabinoid profile that delivers little to no psychoactivity. It has versatility throughout the day and night, but find the citrus notes have me reaching for it more during the daytime.
Next up, we'll finish up the reviews on the Tantalus range with their Cannatonic before moving on to the JWC Cannatonic for a side by side comparison. Afterwards, we'll go to JWC's fantastic Rockstar Kush and Aurora's Banana Split.