Holy Mountain ICC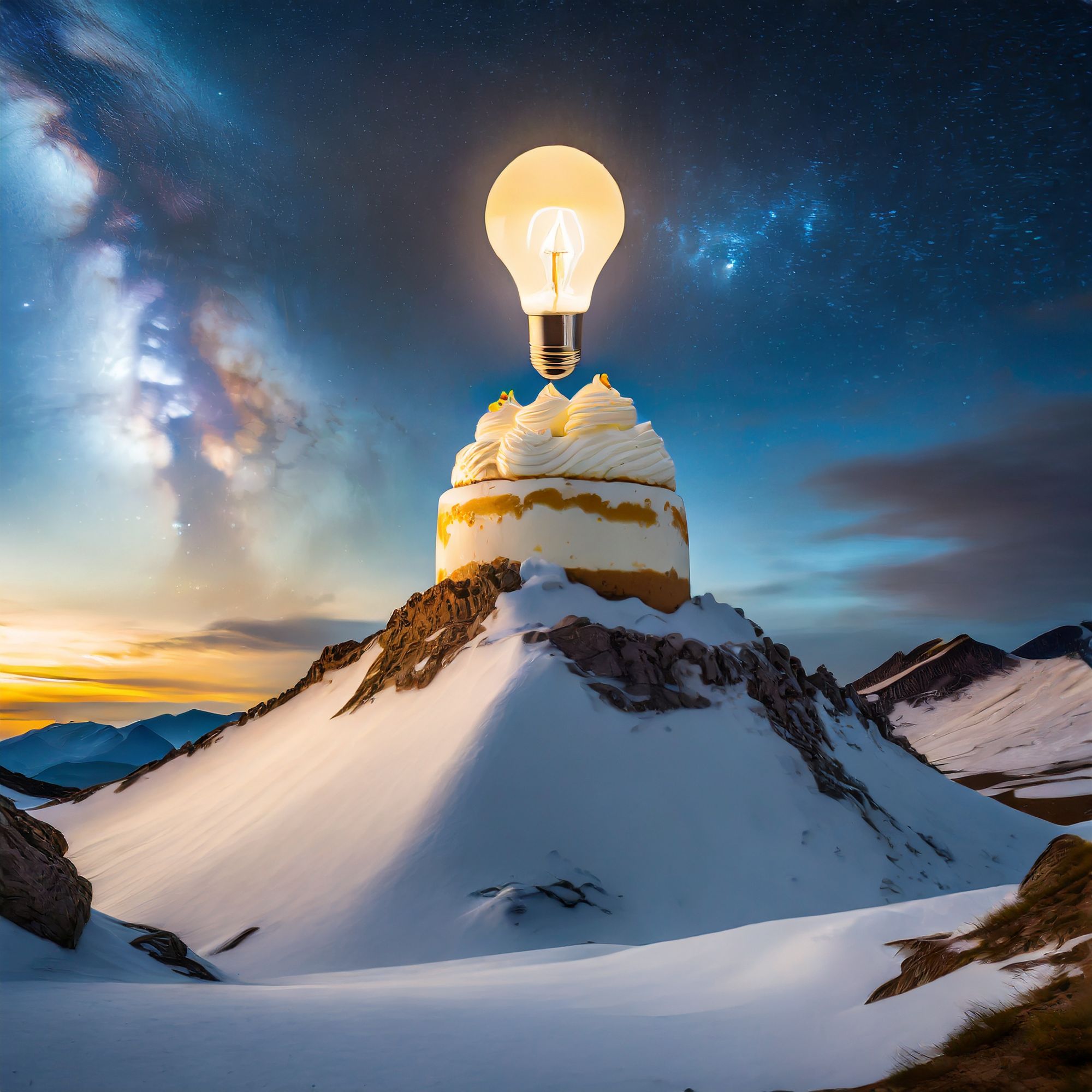 Hello, everyone! Today, I'm reviewing Holy Mountain's Ice Cream Cake, or as we call it in Canada, ICC.
Recently, I reposted some of my older reviews, some of the earliest ones I wrote on this website. Some were for Organigram's Edison products, and back then, I had some valid reasons to be critical. Both the cannabis quality and their genetics left much to be desired. They've made significant improvements since then. They've introduced new genetics, and I've had a couple positive experiences with their economically priced cannabis since.
I'd like to talk a bit more about their product structure. They offer fairly inexpensive 3.5-gram offerings, and if you enjoy those, you have the option to buy them by the ounce at an even more affordable rate. From my perspective, these ounces often come out cheaper than many of the competing legacy offerings of mid-road quality. Additionally, I happen to know someone who really likes this Ice Cream Cake, so I decided to give it a try with a small bag, with the possibility of getting a larger bag later if I enjoy it.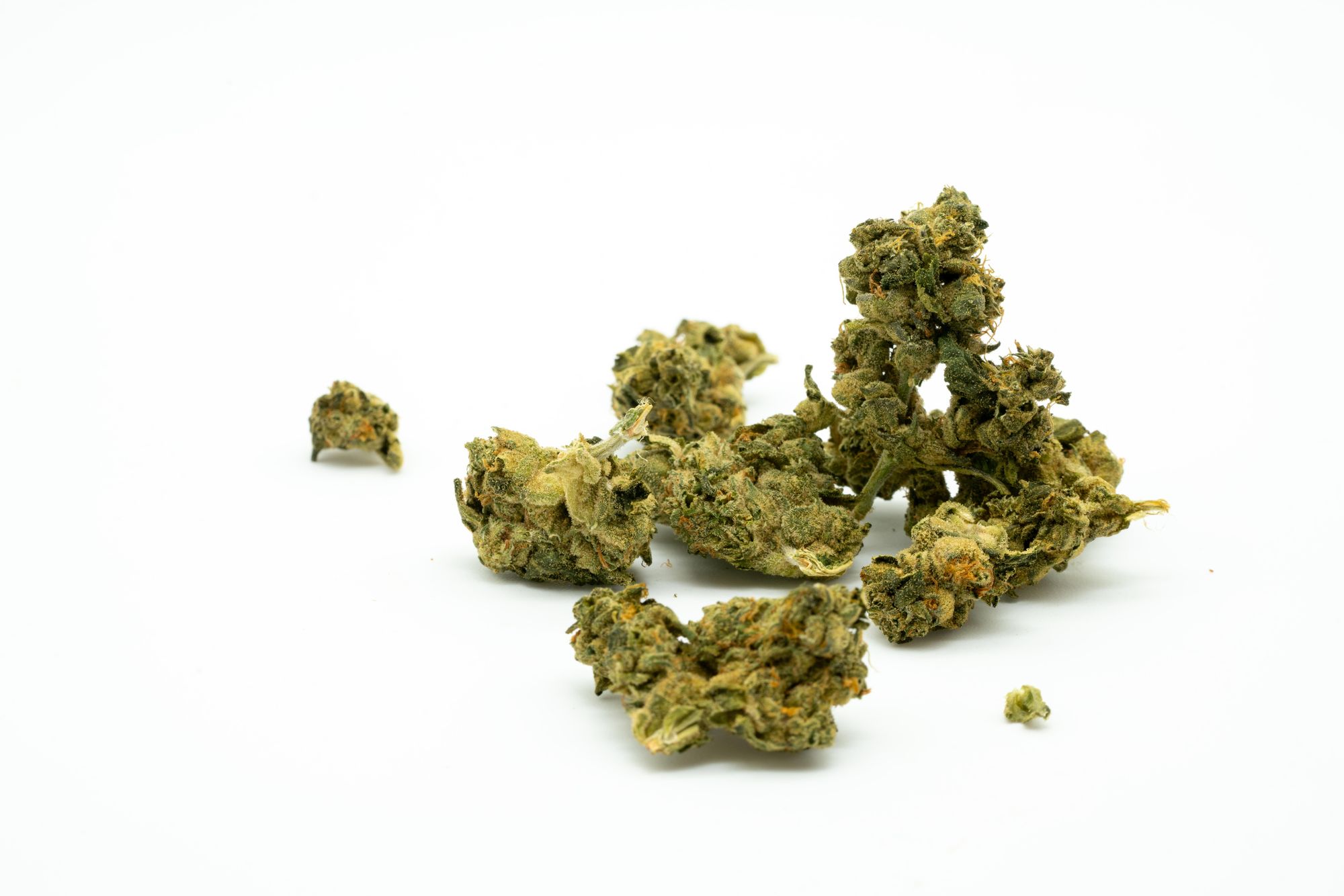 Lineage
Ice Cream Cake is bred by Seed Junky and is a cross of Wedding Cake and Gelato #33.
Visuals
There are a few noticeable visual detractions with this batch. It appears to be quite stemmy with an open structure throughout. While there are some buds that meet the mark, most of them appear larfy and lacking in proper development.
Feel
The feel of the product is fine, and it grinds very fluffy.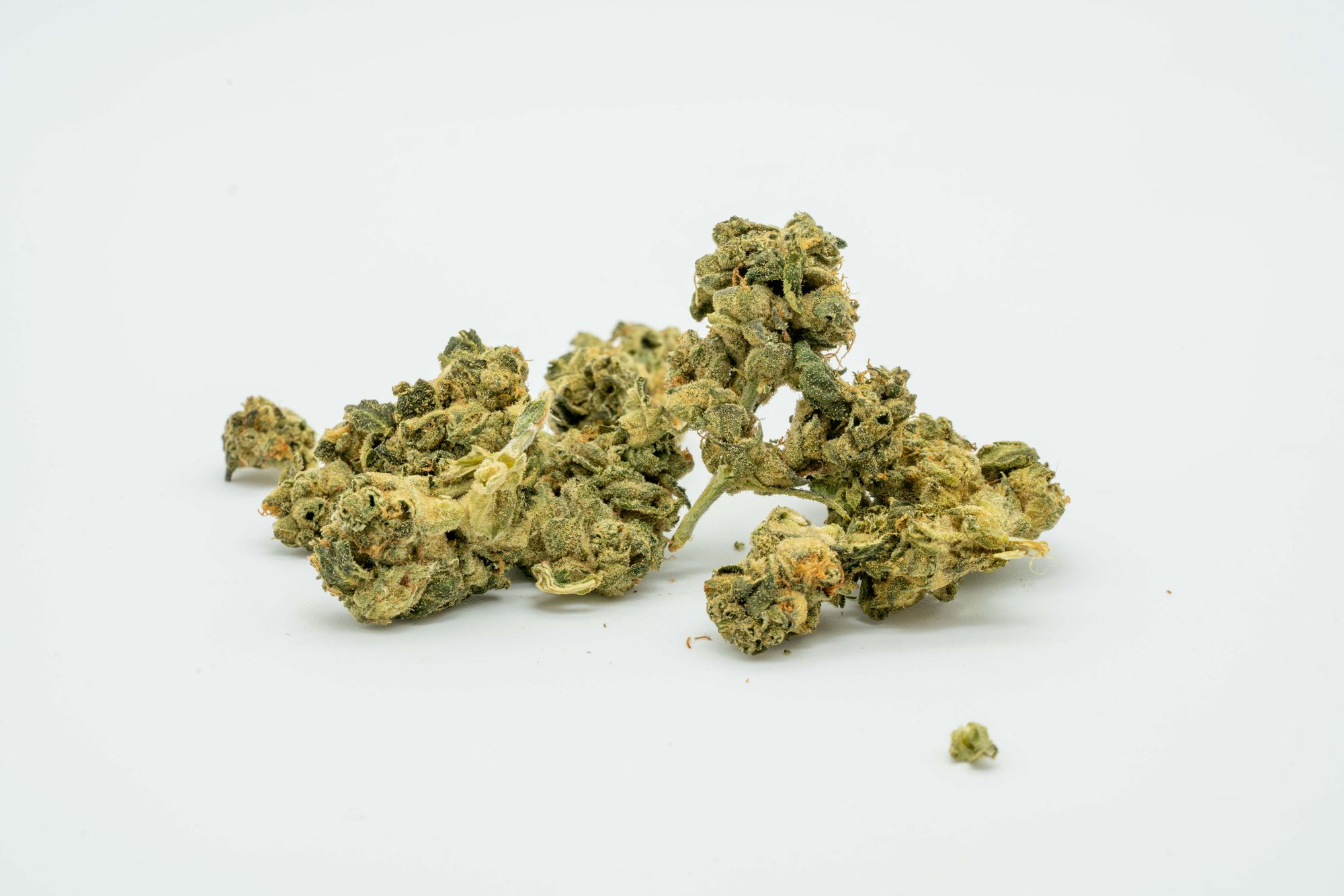 Scents
The scent is sweet on the frontage with a noticeable pine kick that adds a fierce aspect. It has some dimension to it, though it's not particularly loud; it's certainly present.
Taste
The taste is on-point but doesn't necessarily wow. It presents as a mixture of dirty icing with fresh pine notes combined with some earthy pine undertones. While it may lack a strong finish and overall pronounced flavour, it is free of any negative tastes.
Summary
In a nutshell, this product looks bad but it ended up just alright.
The real issue lies in the competition. I've reviewed products within a buck or two of this price point, and in terms of quality, they far surpass this one. Whether it's Pure SunFarms Knockout, Pure SunFarms Area 51, or even Tribal Cuban Linx, which are priced similarly, they all outperform this Holy Mountain product.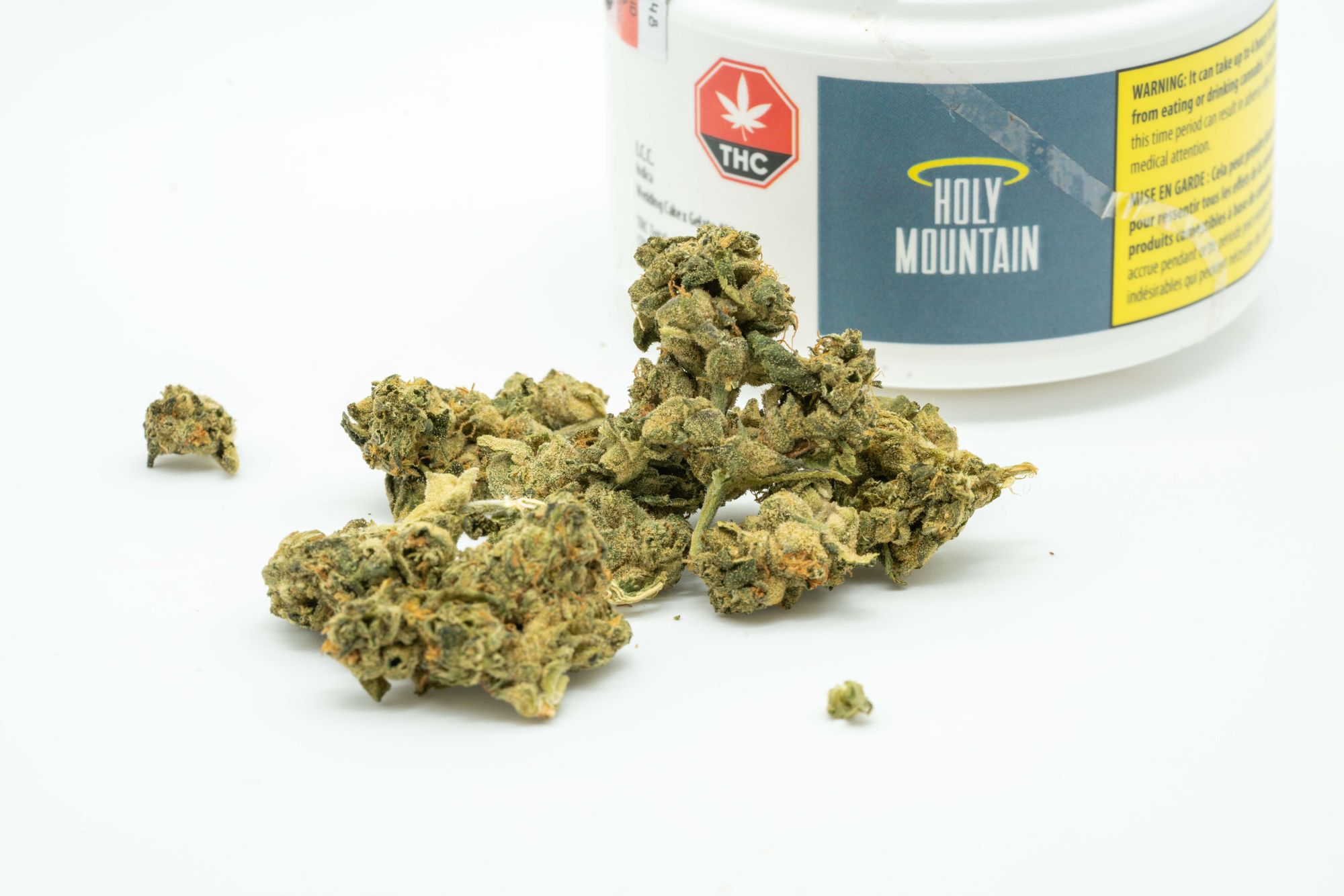 Product Stats
I completed the review on this cannabis on October 2, 2023, which was 28 days after my initial purchase.
Package Date
I purchased this product on September 4, 2023, and it was packaged on July 7, 2023. This means the cannabis spent a total of 59 days in the package, which is precisely 40% less than the recreational average observed throughout these reviews, usually around 98 days.
Price
The price for this 3.5-gram package was $19.25, equivalent to $5.50 per gram. This price is notably 41% lower than what we are accustomed to paying for a 3.5-gram package, typically priced at $9.31 per gram.
Content
The cannabis content is shown at 24.1% THC + 0.0% CBD, making it 16% higher than the average of all our flower purchases, which usually averages around 20.8% THC + CBD.
Holy Mountain Review History
This marks my first review of a Holy Mountain product, and the pricing statistics mentioned above apply here as well, with prices about 41% below the average price we pay for a 3.5-gram package.
Canna Cabana Purchase History
I've made a total of 21 purchases at Cana Cabana so far, amounting to $730.22 in spending. Among these purchases, the 3.5-gram packages of flower averaged out to $9.93 per gram, which is 6.7% higher than the average price we usually pay for a 3.5-gram package, set at $9.31 per gram.
On average, flower product purchases from Canna Cabana have spent approximately 83.7 days in the package, which is about 50% lower than the average packaging time we've observed during the course of these reviews, typically around 98 days.
Market Information
Next we bring in several market measures for this item using data from CannStandard. This data was obtained from public listings for legal cannabis products in Canada. I've provided the data as they were was on September 30 2023. Contact us for more information about our market intel.
Days Active
The first date we can find the product listed and the number of days since then.

Provinces Listed
The count of provinces we can find this product listed in.