-Ness Jelly Breath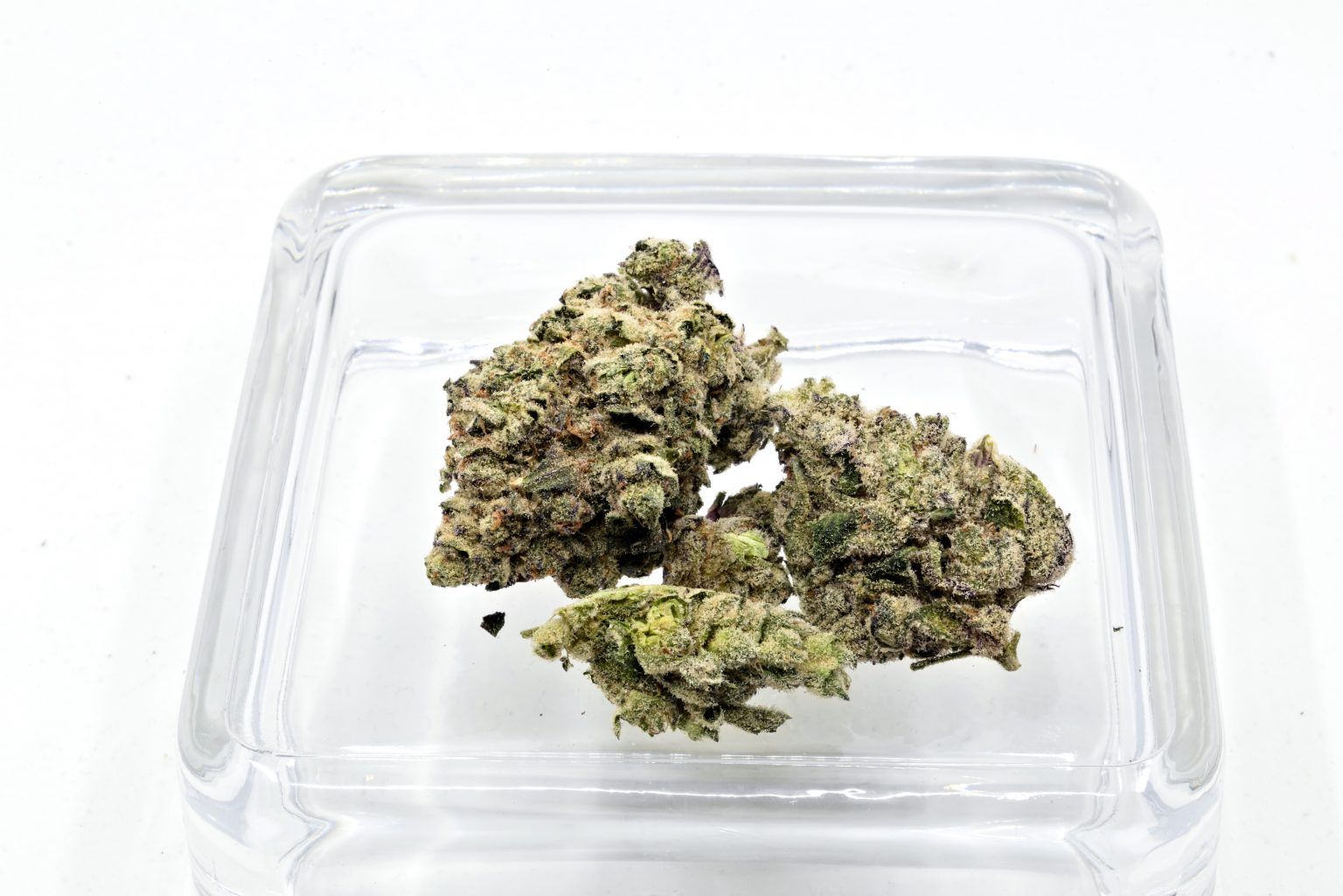 It's Squid Pants here lamenting all the mediocrity in the recreational Canadian Market.  Ok, let's just do this.
JELLY BREATH
Jelly Breath is, according to the producer, Jelly Doughnuts X Blackberry Breath.  Bit of a mystery as to what these are but I wasn't so intrigued that I bothered writing an email to ask.  So talking out of my ass, I'll just guess based on the fact that this seems likely to me that Jelly Doughnuts is Jelly Donutz (White Runtz x Hella Jelly) from Humboldt Seed Company and Blackberry Breath is Black Berry Breath (Meat Breath x Blackberry Kush) from Jordan of the Islands.  Or maybe it isn't those, this wasn't good enough for me to bother looking deeper.
-NESS
-Ness is a brand under Bzam, and both the -Ness and the Bzam websites are filled with nothing but information aimed at investors and pointless corporate buzzword gibberish.  So, there you go.
PACKAGING
Mylar bag with numbers that I won't bother entering here as it's just another example of unbelievable percent values.  You can look at the photos to see those numbers, they're good for a laugh but that's about it.
To be fair though, I do actually believe the claim that Limonene is the dominant terpene, but the scent and taste magnitude makes me doubt the concentration claimed.
This was packaged on February 16th, 2023 and I opened it 53 days later.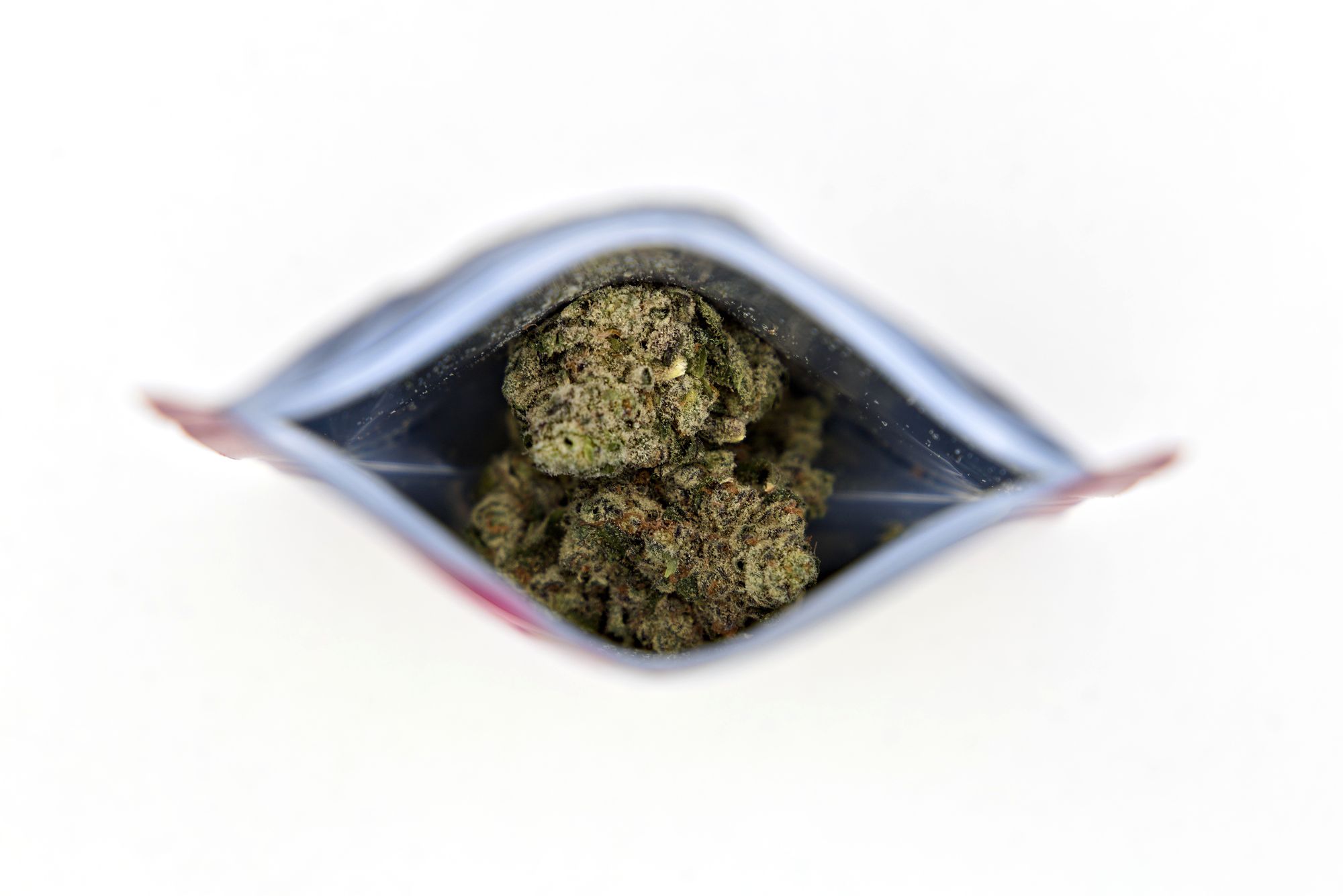 LOOKS
It looks pretty good, nice even rich green with some nice dark purple accents, great trim and very dense trichome coverage.  Except that one bud.  That ugly, loose nasty bud there, that was as bad as it looked.  That little thing accounts for the generous overcount (this package weighed 3.65 grams) and I wish it hadn't been included.  So there's two nice big buds, one nice looking small and that nasty loose foxtail clipping.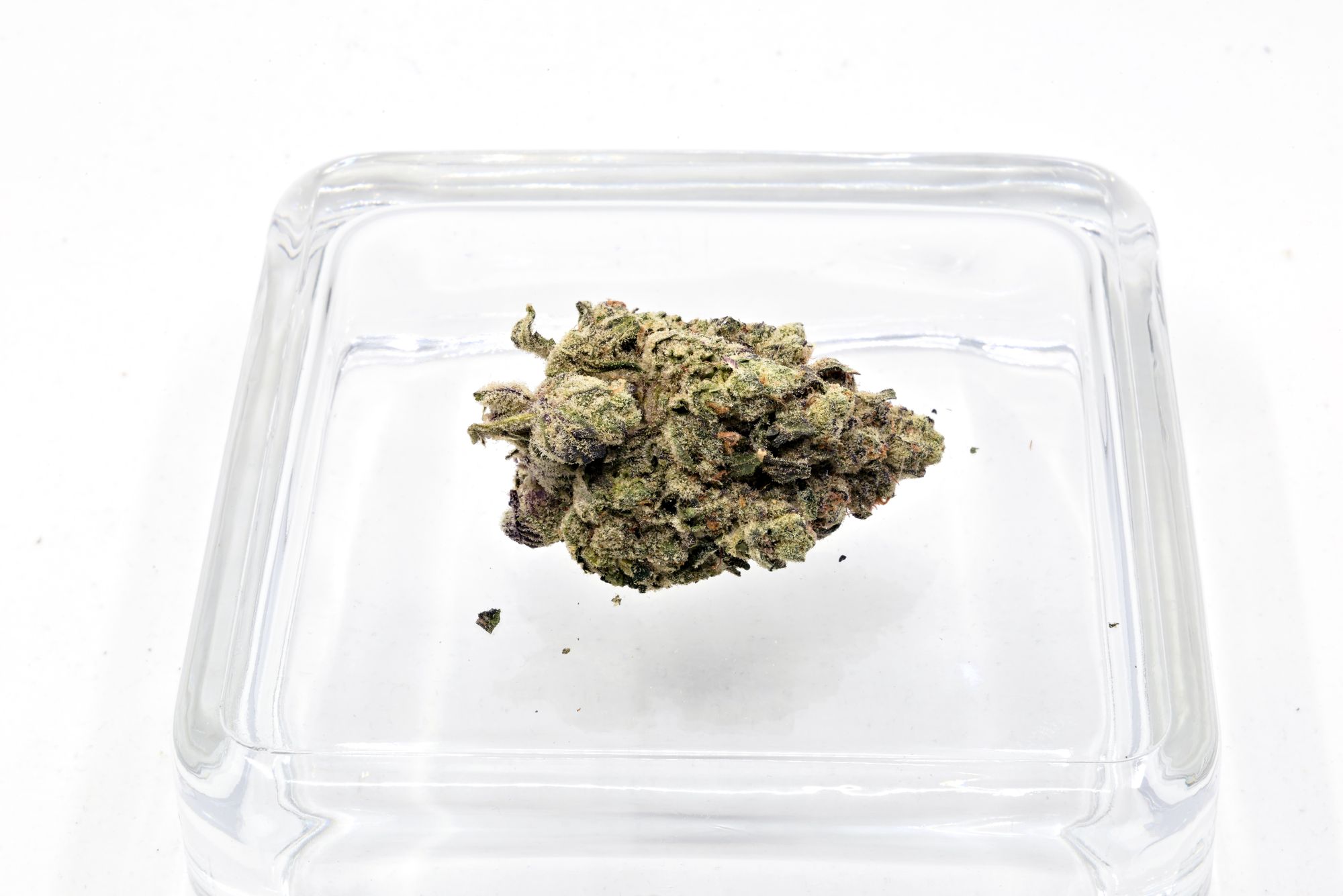 FEEL
It's so dry, it crumbles easily under compression.  Gives no resistance in the grinder, just gets mostly powdered but there's some ok grounds in there too.
SCENT
Limonene, mint and vegetative earthiness.  A nice balanced composition but completely lacking in magnitude.  Grinding doesn't increase the magnitude at all.
TASTE
At this time I am only consuming with my Volcano and will be omitting smoke reviews for a while.
Taste is lime with earth notes.  Would be quite nice but lack of pronunciation makes the experience disappointing.
PRICE AND VALUE
This half-quarter was $38.00 before tax from Edition X in The Annex here in Toronto.  That works out to $10.86 a gram.
It's pretty potent, not unbelievably potent but it punches hard.  In the end though there's nothing special about being potent, and the rest of the experience is just lacking.  The extreme dryness and lack of magnitude to the scents and tastes makes this impossible to recommend.
CONCLUSIONS
This wishes it was the Lot 420 Gelato.  Get that instead.