Red Barn Cosmic Funk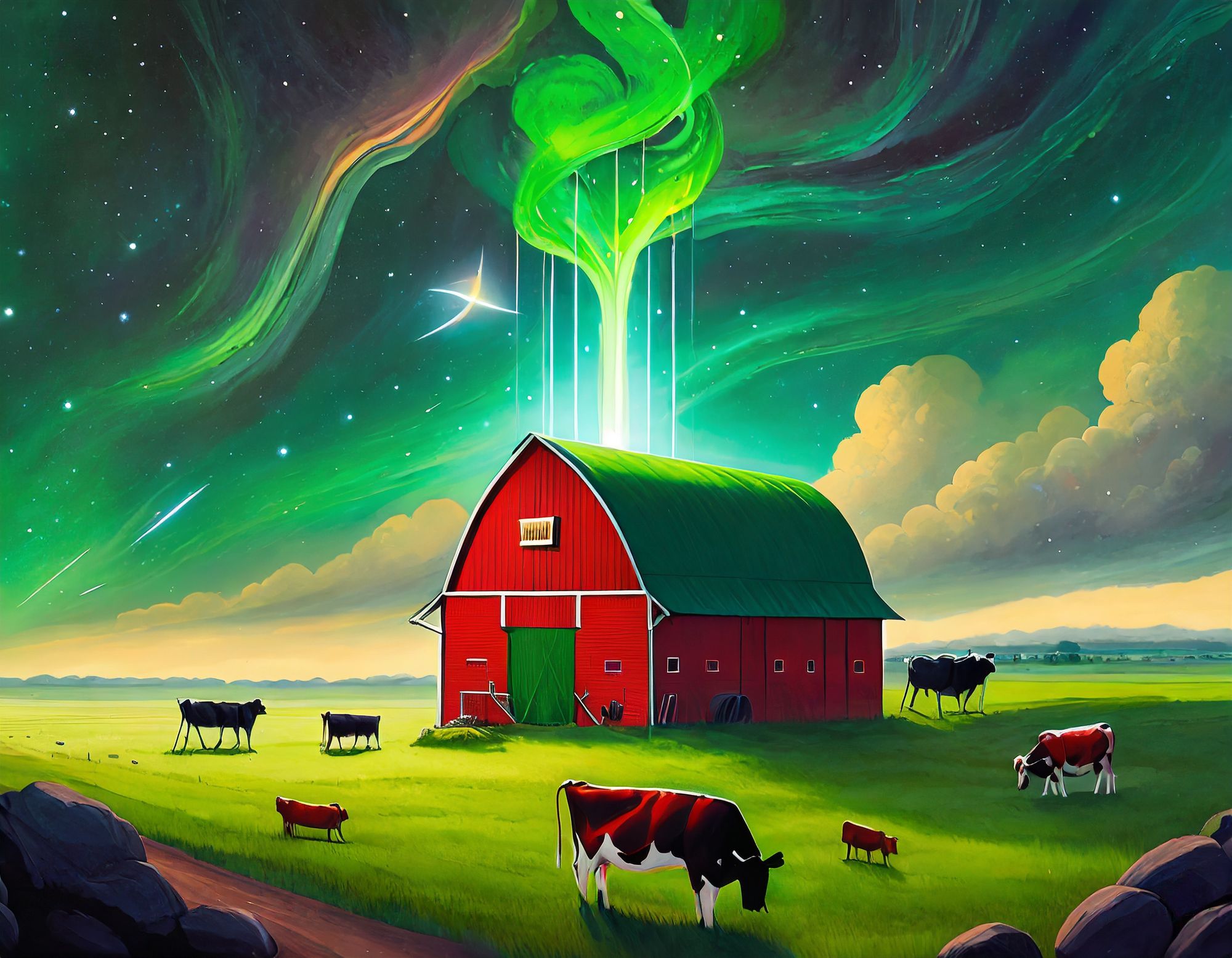 Hey pancakenap here. I'm looking at Cosmic Funk by North 40's processor brand Red Barn.
Grower on this batch was The Victoria Cannabis Company, I surmise. Real name of the flower being offered here is Space Cake, by Bohdi.
Summary
Cosmic Funk was quality flower with an interesting look and highly powerful olfactory character. The flavour profile lacks dimension but not prominence. Price point was pretty attractive in the low $9 per gram region.
Purchase Stats
This offering was purchased via North 40's medical store in mid September 2022. I reviewed it a day after I got it. A 3.5g package was purchased for $32, without tax. The cannabis was bagged the day it was ordered and I set the purchase date to the day I received the cannabis in the mail (2 days later). This is about 90% less than the packaging length we observe from a medical provider (14.5 days on average).
Space Cake
This is bred by Bohdi Seeds and is a cross of their Snow Lotus and GSC.
VISUALS
Received a distribution of small to large buds. There's a quirky sickle shape throughout. Most are similar in shape; triangular at the base coming to a sharp peak. Some stigma remains lighter. Green hue of the flower fascia is shifted to the brighter side.
FEEL
Feel is about as good as it can be; dense and spongey. Grinds fluffy, not a lot of trichome dust present.
SCENT
Aromatic character has a typical rugged GMO funk. Some lime and pine take a backseat. The sulphurous aspect of this offering tends to occlude everything else.
There are two sub-categories for both the scent and taste criteria; intensity and likeability. I gave this offering a 10/10 for scent intensity and a 7 for likeability
TASTE
Gassy funk with well defined vegetable and burger-type tones. Secondary notes of oily earth and some sweet mint appear with use. The leave is spicy earth. For better or worse, the GMO character is relentlessly present with this one and I feel it loses some dimension because of it.
Final Thoughts
This did well on all the points we review on. Looks good, feels great, and performs very well in the olfactory columns. For the quality of the flower, value is pretty good the price point. I'd recommend it to you on this basis, with the caveat that the profile is more intense than it is likeable.