San Rafael '71 Buttered Toast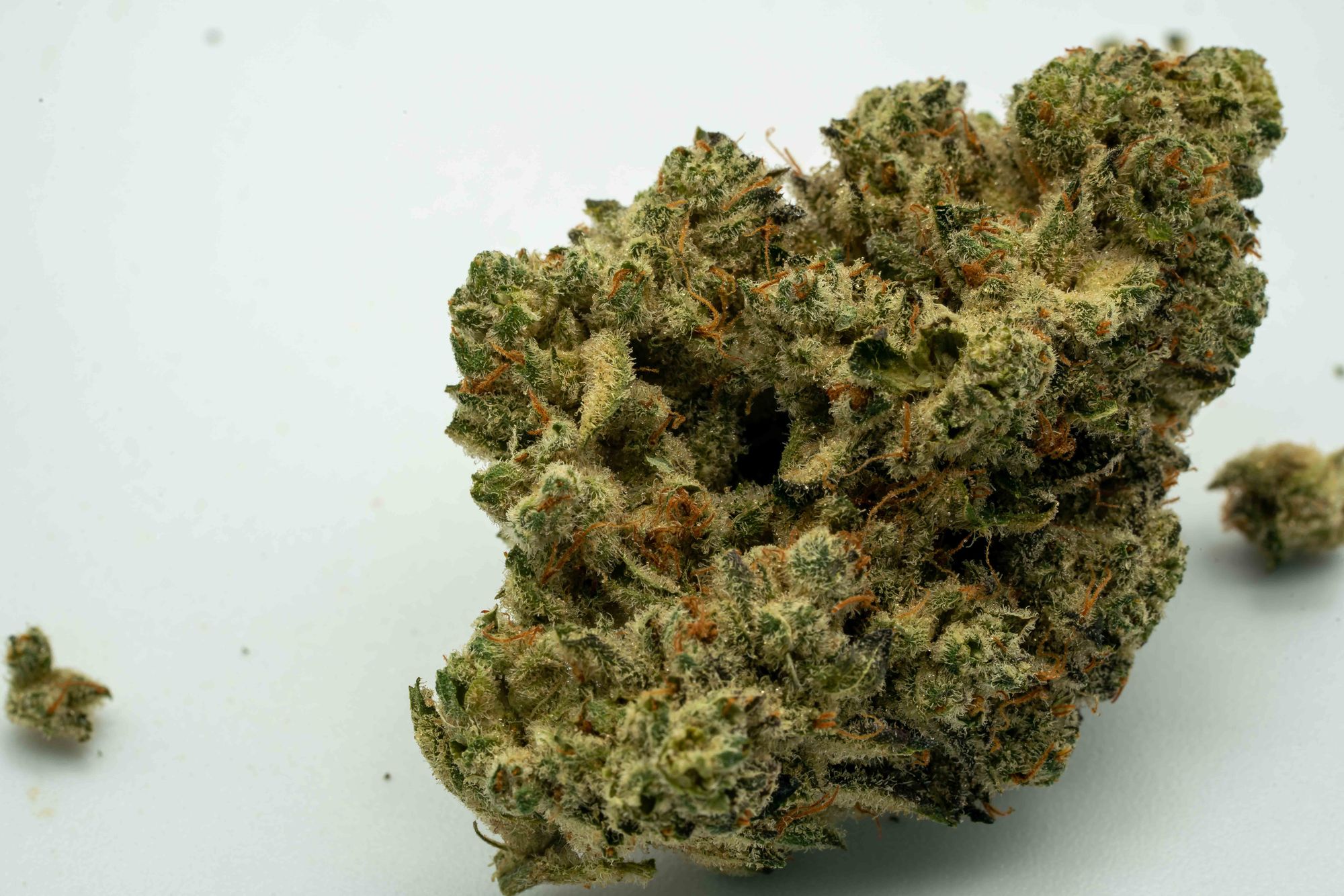 Hey pancakenap here with a 3.5 gram package of San Rafael '71 Buttered Toast.
This is the 517th flower product I've purchased, not including duplicates or products I purchased and didn't review.
PRODUCT TYPE INFO
Trying to loop-in more information about our purchase dataset for the product type we're reviewing.
Eighths; they're what we're buying for these reviews. We've also done some medical product reviews, that's why you see the 5 gram package up there too. Single gram packages are the 3rd highest reviewed package size, did most of those near the start of legalization. Ounces should be higher but I'm not really logging the grey market stuff I purchase anymore.
SAN RAFAEL '71
Listen here sonny, back in 2016 there was this company called MedReleaf that offered great cannabis to medical patients at comparatively expensive prices. Aurora bought them somewhere along the line and around October 2018, you could get a pretty alright version of MedReleaf cannabis through the San Rafael '71, or AltaVie brands. Over 4 years later, San Rafael '71 is still around, but I think the brand has moved away from the original MedReleaf facility and the quality that came out of there. My experience with San Rafael '71 lately is hit or miss. This review is a miss, here is a version of a hit.
VALUE BUDS
PRICE HISTORY
I've made 27 purchases at Value Buds totalling to $895.12. Of those purchases, 19 were for a 3.5g package of Flower which averages to $7.24 per gram, -22.7% lower than the average for a 3.5g package across all purchases ($9.36 per gram).
In the case of this review, price ($19.97 or $5.71 per gram) is about 39% lower than average for this package size. Even thought the price varies largely from the average, it's not in line with the quality found.
CANNABINOID CONTENT
Total combined content is claimed to be 24.2% THC+CBD, which is 19.7% higher than the average content of our flower purchases (20.3% THC+CBD).
We log cannabinoid content as shown on the package. Check out this post for a chart that shows all content data we've logged so far.
PACKAGE LENGTH HISTORY
On average, a flower product purchased from Value Buds has spent 115.1 days in the package before purchase, or 50.2% higher than the average for a purchase from any vendor (76.6 days).
With respect to this review alone, the packaging length is not good, 111 days versus the 115 day Value Buds average. We've observed packaging lengths increasing since legalization.
PACKAGING TYPE
Package was a blue plastic jar. Humidipak was included.
QUALITY
The qualitative approach to this offering varies from pretty decent to bad in a short span.
Upon opening the jar, the appearance is not too shabby. The bud size is good, and there is no noticeable fading of colour, which one might expect in a product of this age.
I found one large petiole, which showed nothing visible to the naked eye, so I set it aside to photograph later. Upon editing the photographs I found some areas of concern on the petiole but not the flower's surface so I decided to continue with the review.
The smell is pretty good, which is a positive feature considering the age of this product.
However, the taste is pretty bad, reminiscent of stepping into an antique store. It's musty and dusty, lacking in appetizing flavour to say the least. I couldn't even get through it in the Volcano vaporizer. Although, I wonder if burning it at a hotter temperature would have made it more palatable if smoked.
GRADE
I ranked it 19% lower than average, which gives it a failing grade.
Like previous products, grown by Aurora there wasn't enough quality for me to see what was offered by the cultivar.
VALUE PROPOSITION
Unique genetics is what you get here, that's the big draw. I also feel like the $20 price point is a good lower end price point for eighth product of relatively good quality.
Reiterating the benefits here: attractive elements to this offering are the price point and the brand.
Pains I had when using the product was the file tastes, which rendered the entire product unusable.
This required me to drive down to the store and get. I also had to use Value Bud's reserve and pick up system, which did not work for me. I miss the $5 shipping and product selection offered by the Alberta Cannabis provincial website.
WHAT'S GOOD
Check out my review stats over the last six months below.
This offering from San Rafael '71 ranks near the bottom of my list. Nowhere near the top ten. On top is still Gas Berries, followed by the Animal Ice Mints I saw last fall. The very likeable Pineapple Buds Pineapple Party follows third.
Check out this post for a list of both the best and worst reviews from Squid Pants and I over the last six months.
Thanks for reading this post!