Three in the Pink grown by Squid Pants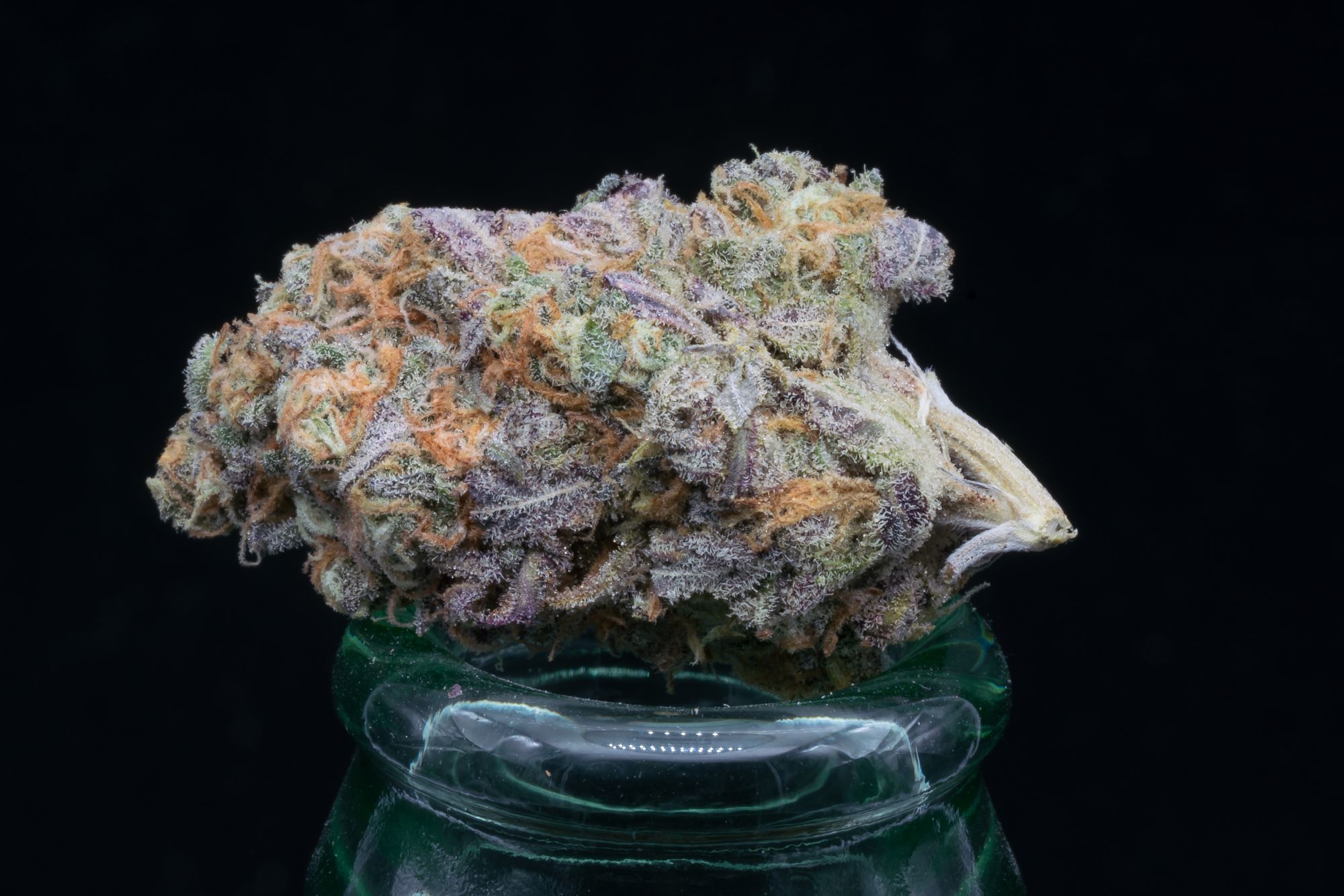 Hey pancakenap here with another home grown cannabis flower gifted to me by a Canadian grower.
Grower
Location
Indoor
Cultivar
Three in the Pink
Lineage
Pink Cookies (mother) x Triple OG (father)
Breeder
Exotic Genetix
Cultivar Notes
When inquiring about availability of this strain at a dispensary, it's a good idea to have a lawyer with you.
Visuals
Looks are striking, with a lush array of vibrant green and violet hues set against fluffy orange stigmas. These buds were shipped vacuumed sealed with a lot of negative pressure and they still came out the package looking gorgeous.
Scent
Extremely pungent cheese mixed to earth tones littered with organic spice.
Taste
The rosy dough frontage leads into a blend of buzzy cheese, sulphurous spice, and cherry fruit, with the exhale revealing notes of old cheddar and halitosis. The result is a unique mix of low-tone flavours that combine for a truly distinctive experience.
Summary
The beauty of the flower is matched by its potent aroma, which overwhelms the senses with pungent, funky notes that deliver on taste as well.
Asides
I tend to select cultivars based on their parental lineage, as I expect their offspring to inherit similar traits to their parents. If I enjoy a particular strain, it's reasonable to assume that I will also like the progeny it produces.
However, this review serves as a reminder that this assumption can be incorrect. Pink Cookies, also known as Wedding Cake, typically has sweet and soft flavours, which are not present in the reviewed offering. Additionally, the Triple OG strain, which can be harsh and funky, is intensified in this cross. If one goes into this expecting the soft tones of Wedding Cake, they will be surprised (as I was).
Thanks
Big thanks to Squid Pants for providing the cannabis for this review.