(Godfather OG x Pink Kush) / MK Ultra grown by Dre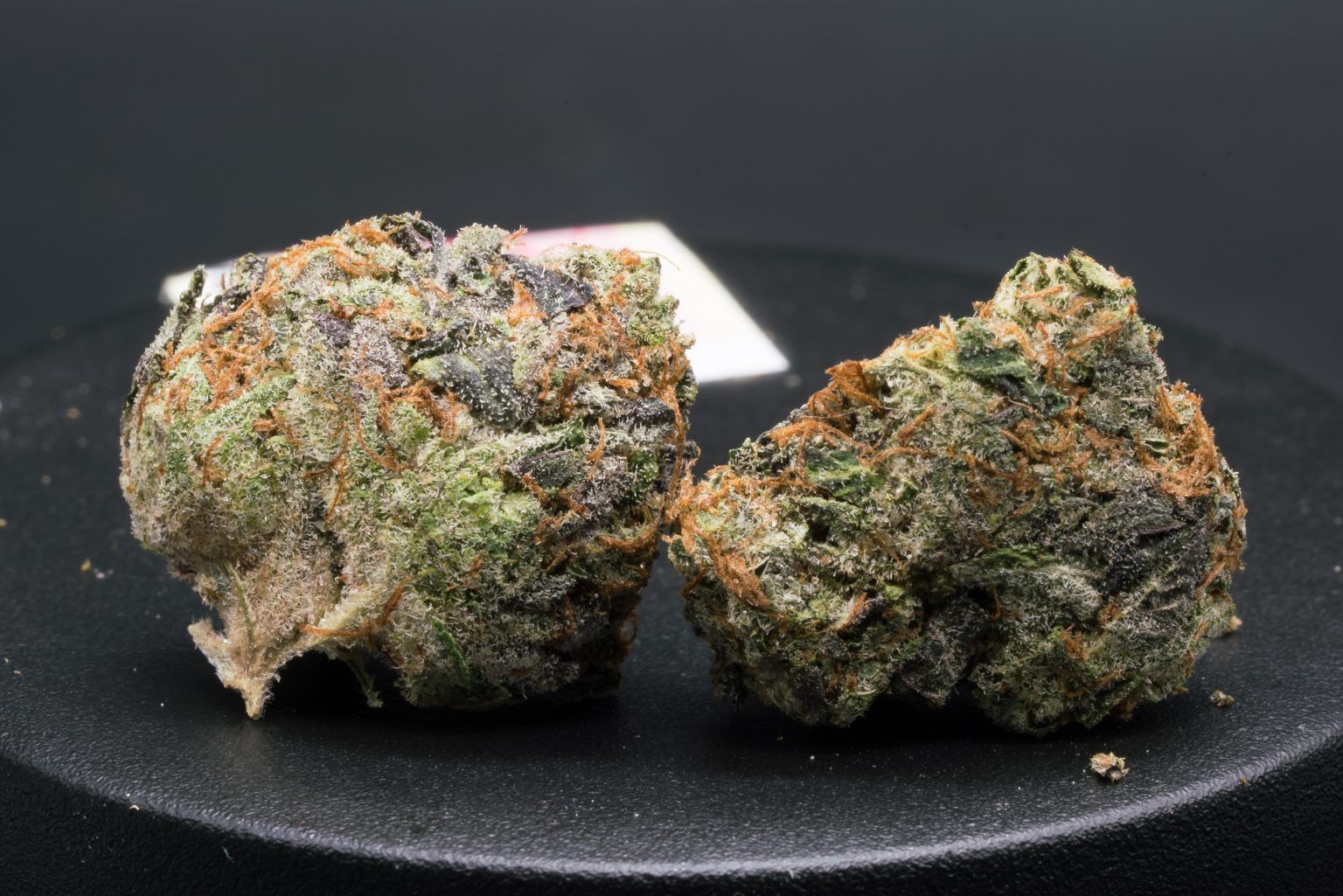 Hey pancakenap here with another home grown cannabis flower gifted to me by a Canadian grower.
Today we're looking at a grower cross. I surmise the order of operations was crossing Godfather OG to Pink Kush, then an offspring from that cross was crossed to MK Ultra.
GROWER
LOCATION
Indoor
CULTIVAR
Godfather OG x Pink Kush x MK Ultra
CULTIVAR NOTES
Mix of a couple Canadian favourites
LINEAGE
(Godfather OG x Pink Kush) x MK Ultra
BREEDER
Dre and a friend did this cross as a collaboration.
VISUALS
Small tight buds with impressed surface details. Colouring looks fairly regular.
SCENT
Gassy OG pines with fruit secondaries over earthy kush notes.
TASTE
Retains much of the OG character with part of the profile feeling close to a Chemdawg
SUMMARY
The Pink Kush showed up in the scents but the MK Ultra tended to influence the taste more (I thought).
THANKS
Big thanks to Dre for providing the cannabis for this review. Look back to their grow of Lucky 13's Mint Trip for more!