San Rafael '71 Farm Gas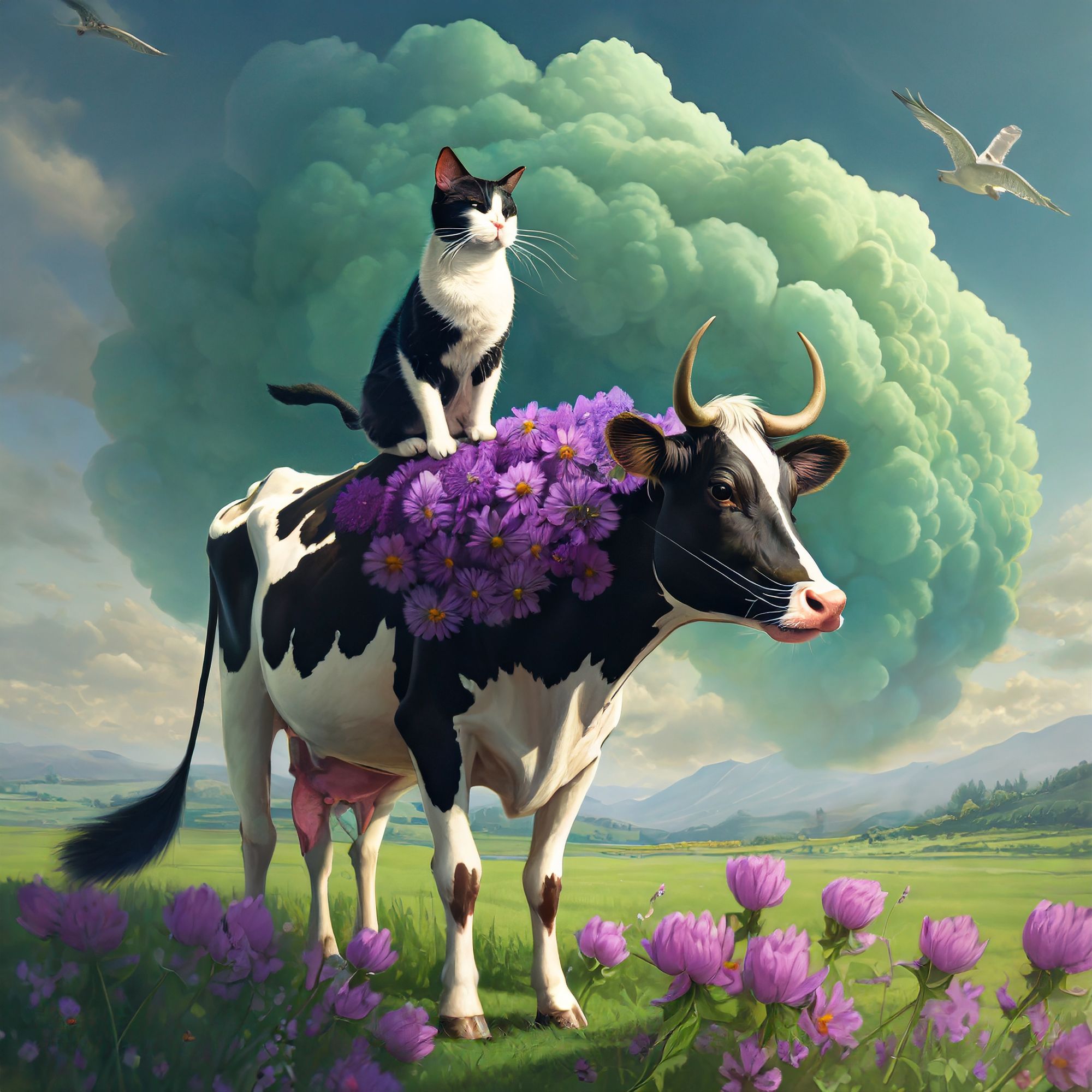 Taking another look at San Rafael '71 Farm Gas for the second time within a year. The previous review involved a fresher version, whereas the one I have now seems a bit older, which shows in its olfactory characteristics, they have slightly less dazzle. Interestingly, the price difference between the two batches was significant, with this one being about a third cheaper ($20 versus $30), but the gap in quality between them is noticeably more substantial than just a third.
This review summarizes the qualitative observations I made while using this product. Afterward, we compare the price, content, and package length of this particular purchase with the averages we're monitoring for all purchases. Lastly, we examine the sales and market figures we're tracking for this product over time.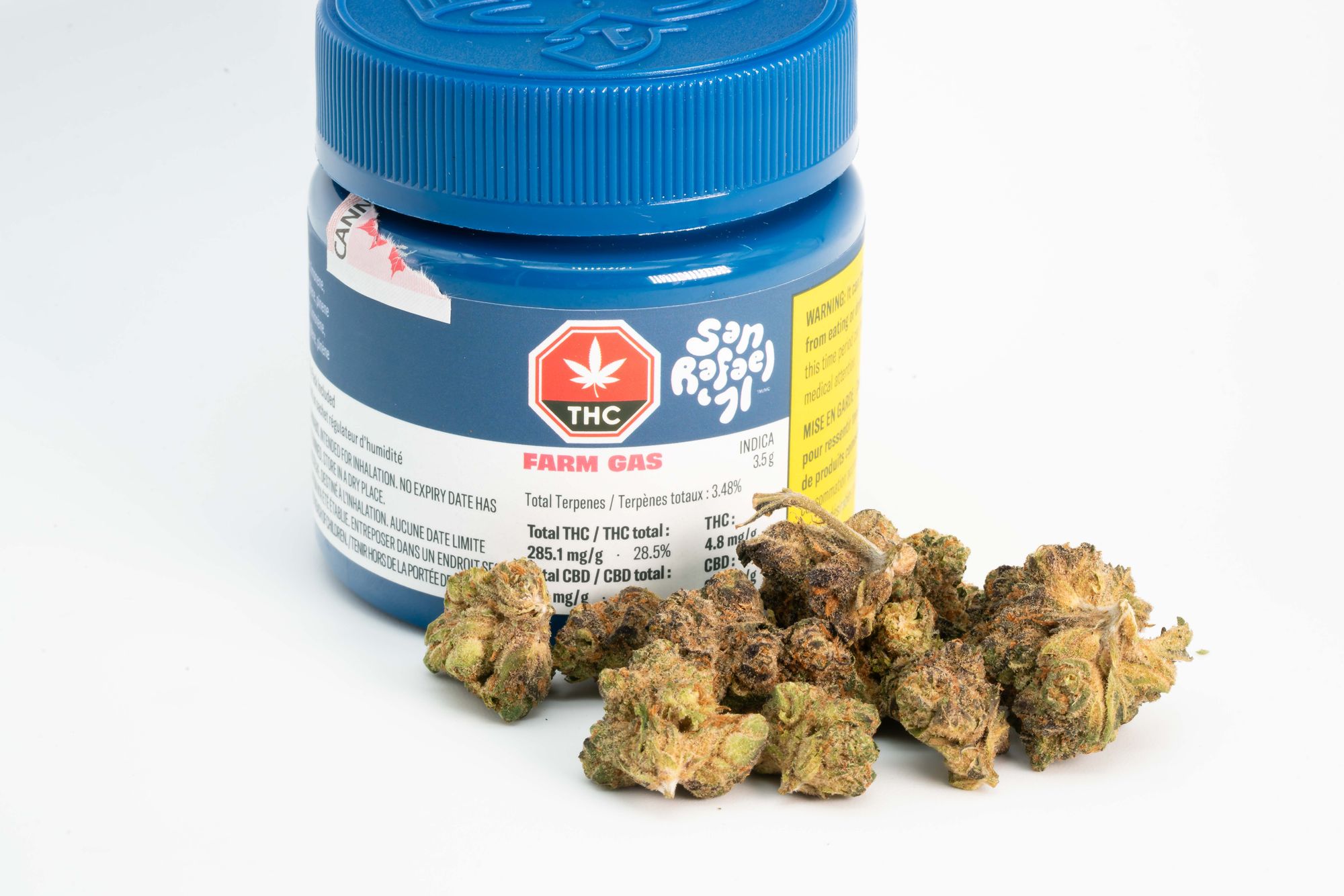 Visuals
The visuals present a distribution of medium and small buds, showcasing darker hues in violets, greens, and oranges.
Feel
The buds have a firm texture with excellent compressibility.
Smell
The aroma offers a combination of gassy fruit and pine, complemented by a musky erythrocyte resin scent. The overall profile is balanced and captivating.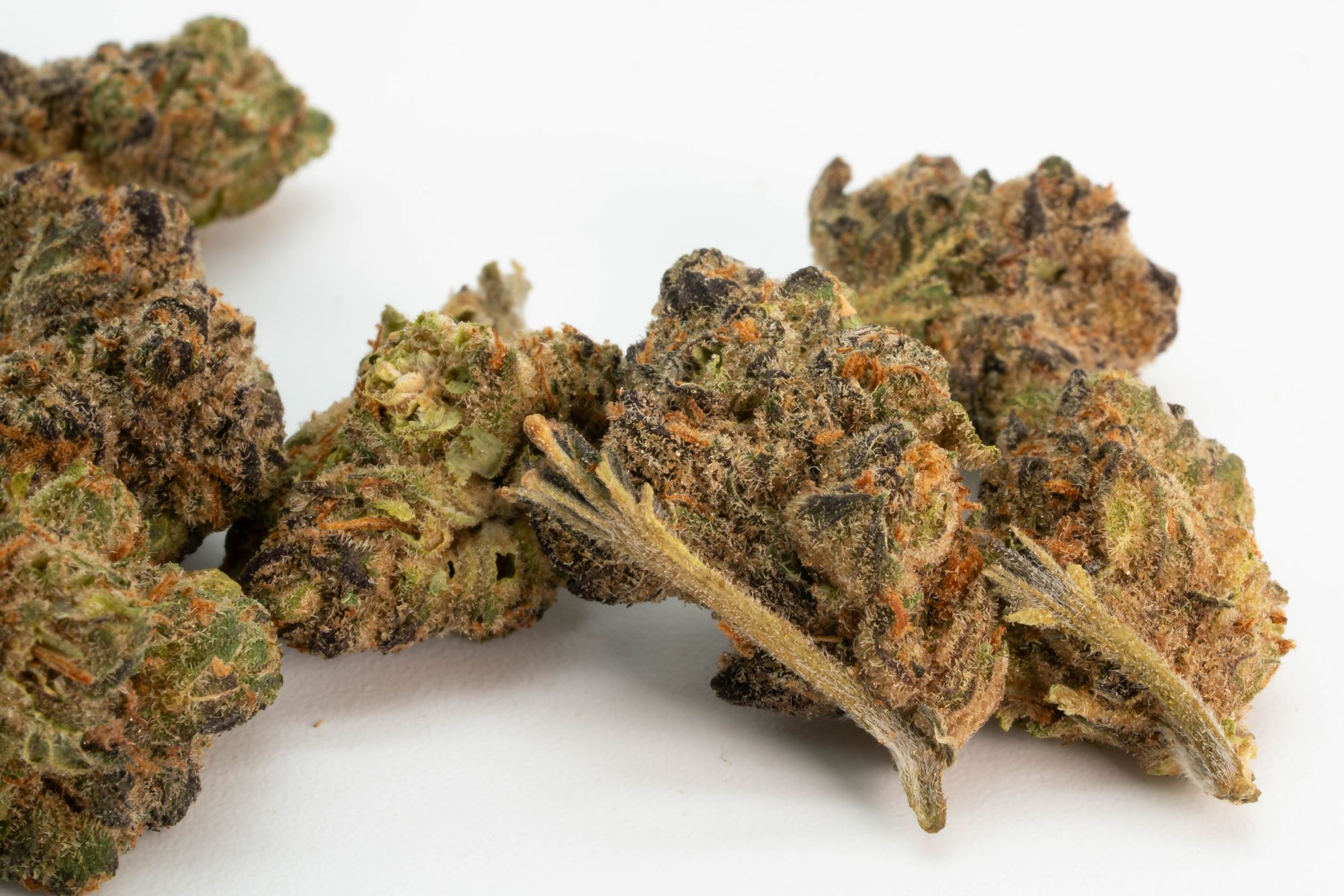 Taste
The taste features dominant flavors of gassy pine and lime citrus, accompanied by several secondary notes. However, the profile is slightly marred by dusty tastes, which overshadow some of the secondary notes.
Summary
In summary, the initial taste in the vaporizer was compromised by dusty flavors, but improved significantly on the second and third attempts. However, the persistent off-taste undermines the value of this offering, even with its lower price. With respect to this version in the condition I saw it at, I'd say its better pay about double for the North40 version, given the difference in taste quality.
Price Analysis
The price for a 3.5g package of cannabis was $20.97. This translates to $5.99 per gram, which is 36% lower than our current average price of $9.36 per gram for the same package size.

Content Analysis
The cannabinoid content was indicated to be 28.5% THC+CBD. This is significantly higher, approximately 39%, than the current average cannabinoid content we have been tracking for these purchases, which stands at 20.5% THC+CBD.
Package Length
The cannabis I purchased was packaged on March 7, 2023. When I bought it on July 11, 2023, it had been packaged for 126 days. Compared to the current average packaging length of 99 days in the recreational market, this is a 16.6% increase over average package length.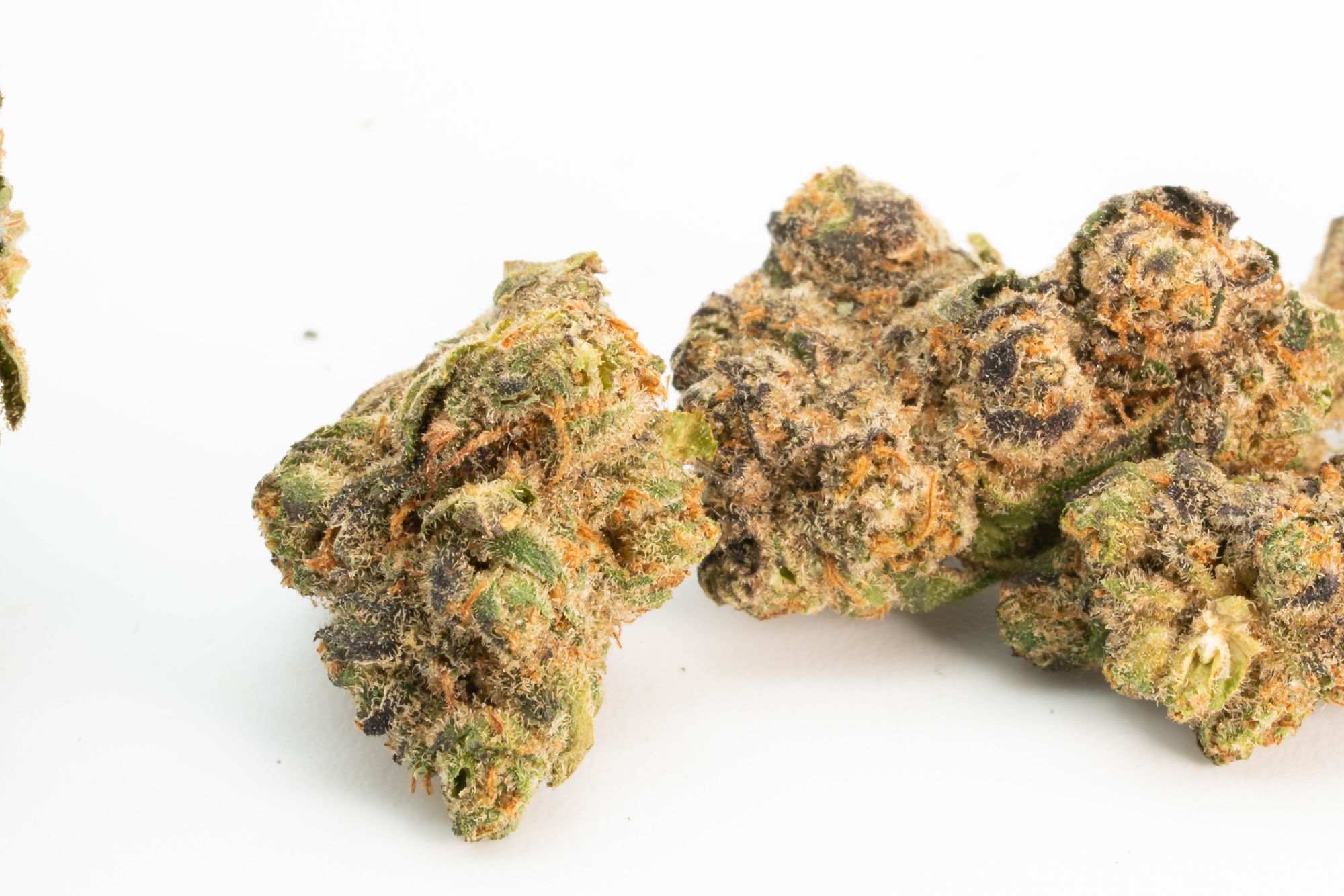 Value Buds vs Canna Cabana
I have purchased a 3.5g package of San Rafael '71 Farm Gas from two value vendors: Value Buds in March 2023 and Canna Cabana in April 2022. The price at Canna Cabana was about a third higher ($30.22 or $8.63 per gram), but this difference might be due to timing and the general decrease in the market's overall prices. Currently, you can buy the same product at Canna Cabana for about $0.50 less.
Interestingly, the flower purchased from Canna Cabana received a better rating (32% above the average) and was also fresher, packed for only 113 days.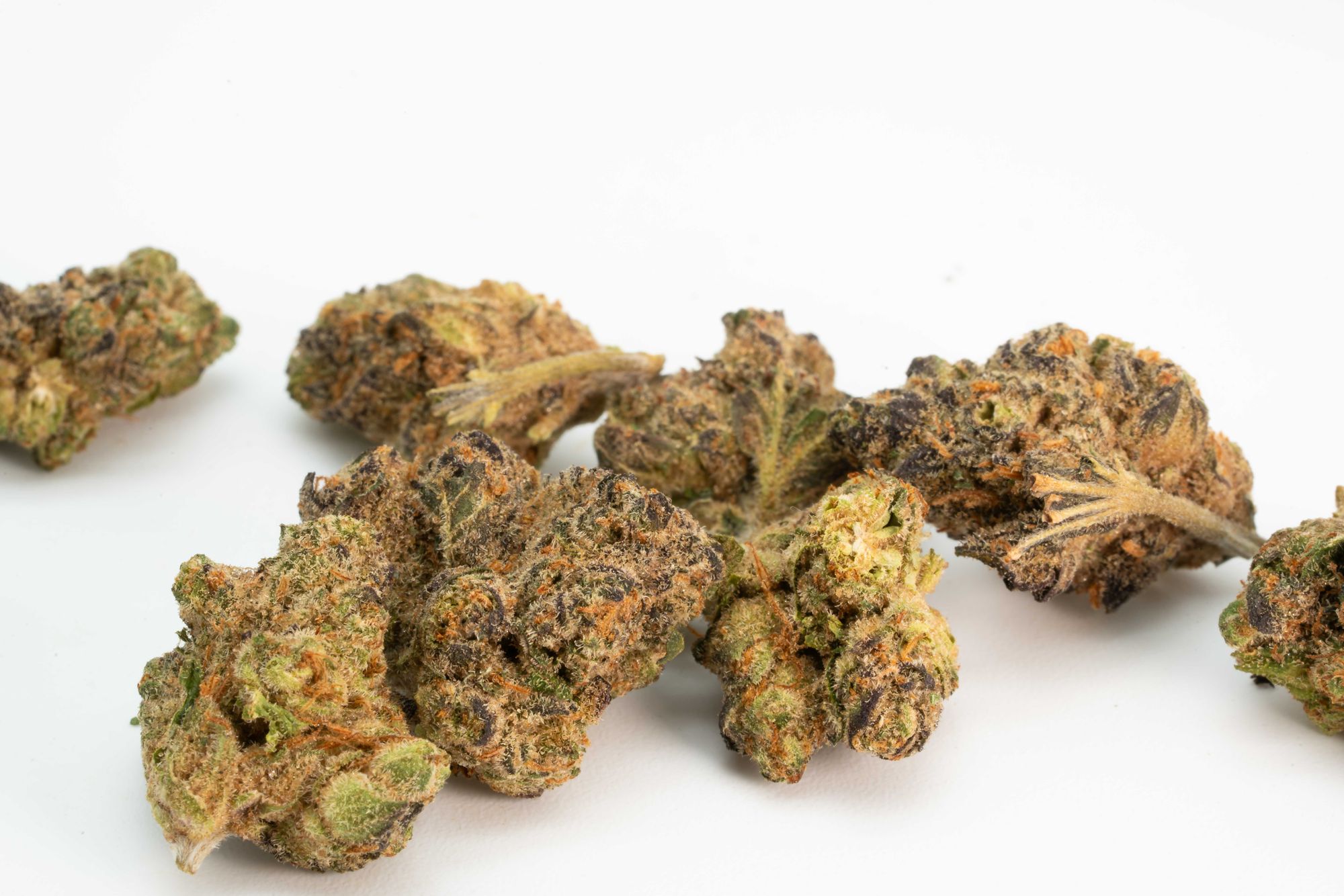 San Rafael '71 Purchase History
Price
In my review history, I have evaluated a total of 9 offerings of San Rafael '71 product totaling to $231.57. Of those reviews, 4 were for a 3.5g package of flower which averages to $7.09 per gram, -24.2% lower than the average for a 3.5g package across all purchases ($9.36 per gram).
Quality
On average we've rated San Rafael '71's flower products about 9% lower than the rest of the products we review.
Value Buds Purchase History
Price
I made this purchase at Value Buds in Beacon Hill, Calgary Alberta, marking it as my 31st purchase from a Value Buds store. The cumulative expenditure at Value Buds now amounts to $997. Out of these purchases, 22 were for a 3.5g package of flower, with an average cost of $7.17 per gram. This average cost is 23% lower than our usual rate of $9.36 per gram for an eighth package.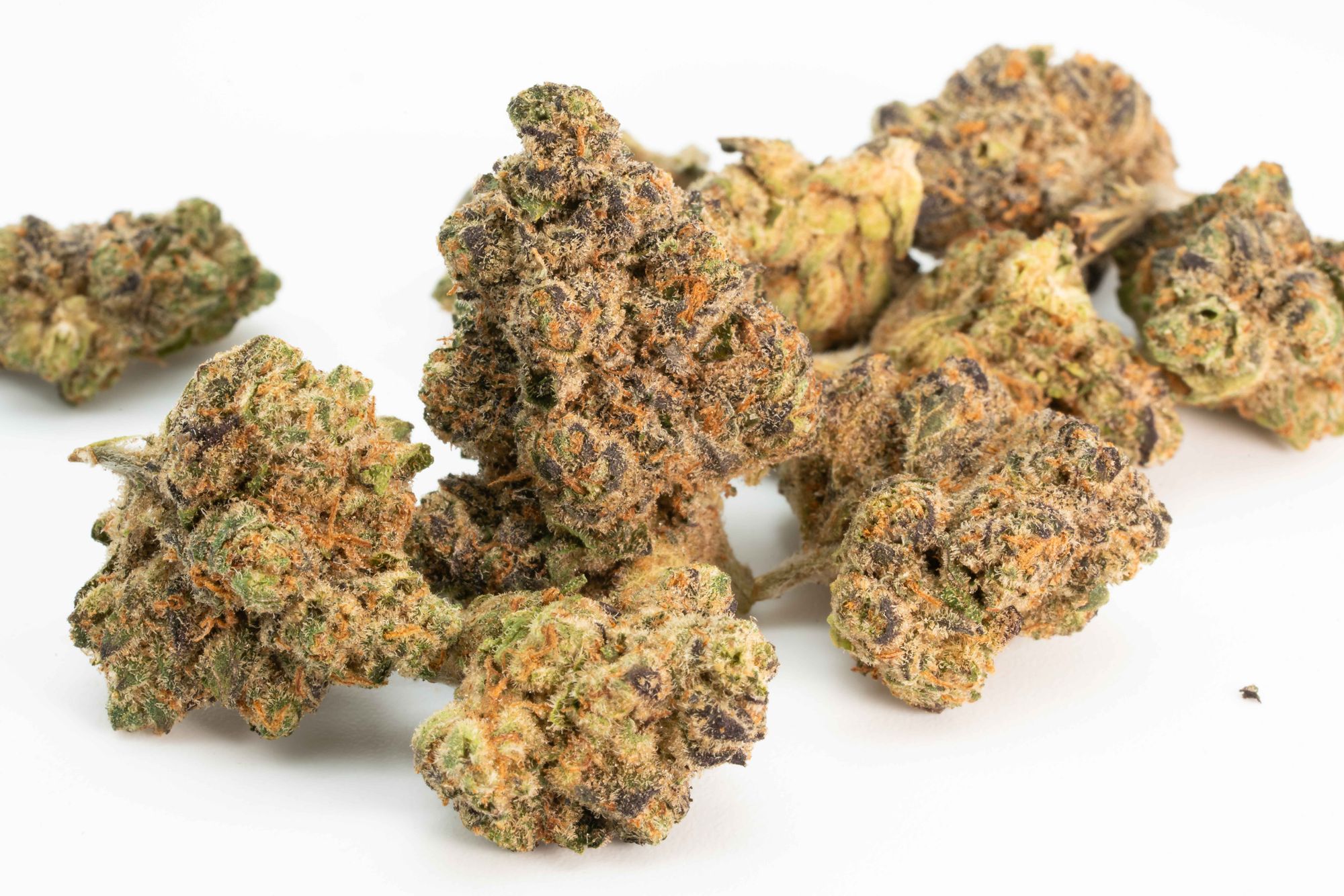 Whole Flower Packaging Length
On average a flower product purchase from value buds has spent 113 days in the package or 14.3% higher than the average for any vendor.
Market Information
Next we bring in several market measures for this item using data from CannStandard. This data was obtained from public listings for legal cannabis products in Canada. I've provided the data as they were was on July 31 2023. Contact us for more infomation about our market intel.
Days Active
The first date we can find the product listed and the number of days since then.