Color Cannabis Pedro's Sweet Sativa Live Resin Soft Chews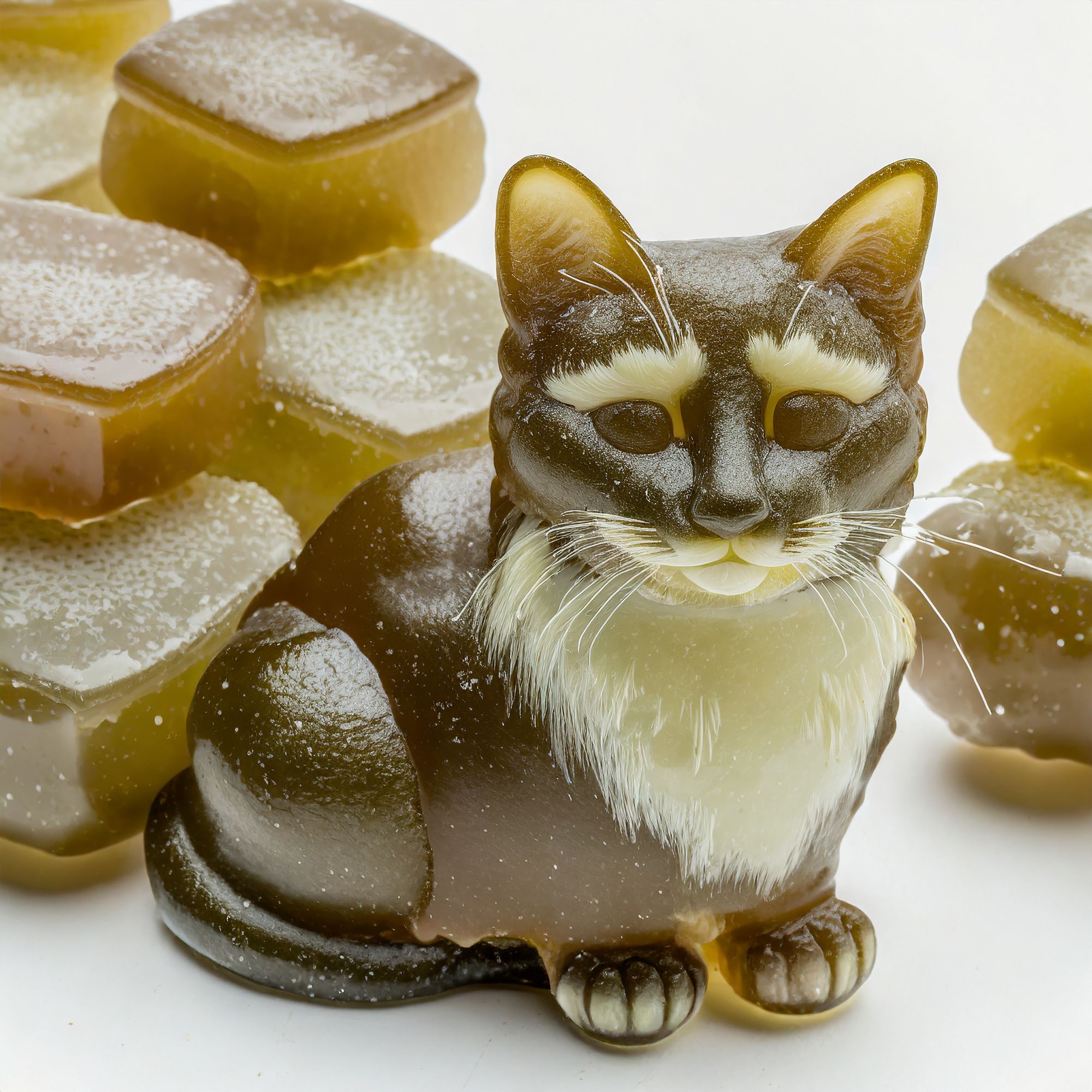 Hey pancakenap here, we're doing Colour Cannabis' Pedro's Sweet Sativa Live Resin Soft Chews.
I was in Canna Cabana purchasing OGEN's Banana Bread and the bud tender recommended this soft chew. I reviewed Pedro's Sweet Sativa a few years ago for The Growth Op, so I thought it would be interesting to review the gummy version. Spoiler alert: they're nothing alike.
Here are the high points of the post:
A Registered Dietician gives an outline of the ingredients
I make notes during consumption and tell you the taste is like a "Halls Centres"
I balk on the value of a 10mg edible for $4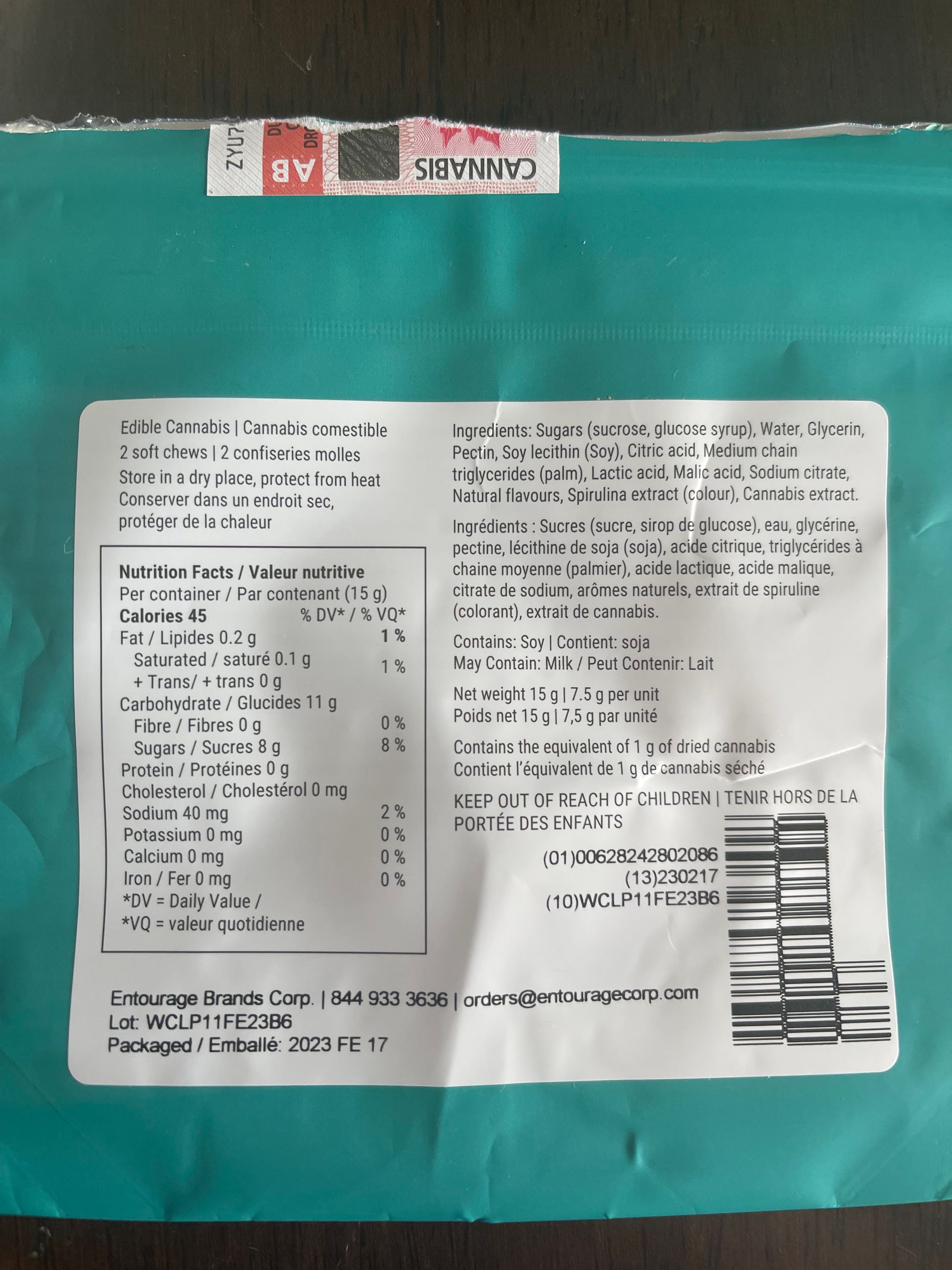 DIETETIC NOTES
14 ingredients
– Sweeteners: sucrose and glucose (no artificial sweeteners), maybe glycerin
– Preservatives: Glycerin, maybe also citric acid and sodium citrate in that they decrease the pH
– Pectin used to gel food
– Emulsifiers: Soy lecithin
– Flavors: natural flavors, citric acid (sourness/tartness), sodium citrate (sourness/tartness), malic acid is flavor enhancer
– natural coloring agent – spirulina extract (color) is a vibrant blue (this does not match the color expected from the flavor, what color was the candy?)
– mct (palm) – as carrier oil. more commonly see coconut (mct) oil or no source mct oil identified. Doesn't make much of a difference, just an observation.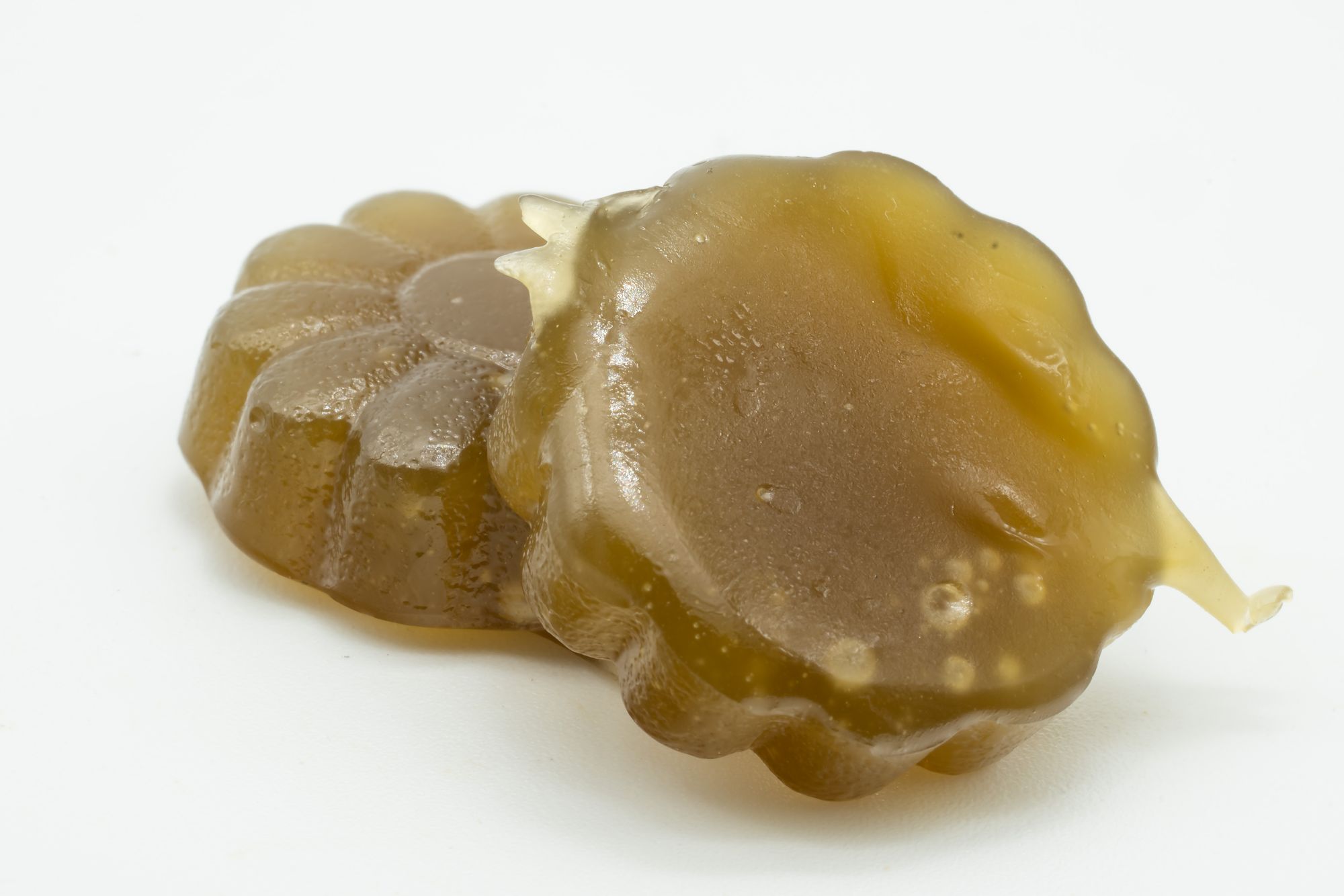 CONSUMPTION NOTES
It's 8:14 AM, and I have not taken any cannabis today. I have not eaten anything, including coffee.
I will now try these gummies. Each gummy contains 5 mg of THC. The package came with a desiccant pack, but it didn't really work. These gummies are still moist.
The mouthfeel is firm, and they have a pleasant sweetness. The cardamom takes a backseat and provides an interesting secondary note against the amorphous sweet tone I sense, with slight hints of honey and lemon. There is a very slight cannabis taste.
The gummy is firm and takes a while to dissolve in your mouth. By 8:17, I am taking the second gummy, and my world remains unchanged.
By 8:18, I have ingested both gummies. The taste was good. I am now about to drink coffee, and I think the taste will be better there.
It's been 15 minutes, and I would've forgotten that I've eaten these gummies, except I still have the aftertaste of Halls cough drops in my mouth because of the honey lemon.
It's 8:50, and perhaps I feel some slight change in mindset, but any effects, if present, are barely perceptible.
It's about 11:25 now. If there were any effects from this cannabis product, they weren't perceptible, but sometimes that's how you want to enjoy a product like this.
VALUE
In terms of value, I believe the vendor mentioned that this edible was about four dollars, but since I didn't keep the receipt for this purchase, I don't actually know the exact price. The price displayed on Cana Cabana's website is higher than what I think I paid. Regardless, the consumer benefits from this product were so slight or nonexistent that it's difficult to assess its value. Personally, I found some value in this product because the taste was good, and I think the price was slightly lower than other edibles I have purchased before. However, I would not spend another four dollars on a gummy. I'm more interested in what's new and unique, and what's available at the time when I want to make an impulse buy. These factors often lead me to overspend on a 10 mg edible product, and none of them really create a feedback loop that would make me purchase another edible. So, while it served its purpose, I don't plan on buying it again.
THANKS
Thanks for reading this post. You could be doing anything with your time but you came here to read this. Maybe not the best choice for yourself but thank you, and sorry. Now you are done and can move on to something more productive. Onwards and upwards; for you, not me. I'll still be here, writing stuff like this.