Camino Sours Sour Orchard Peach 1:1 Soft Chews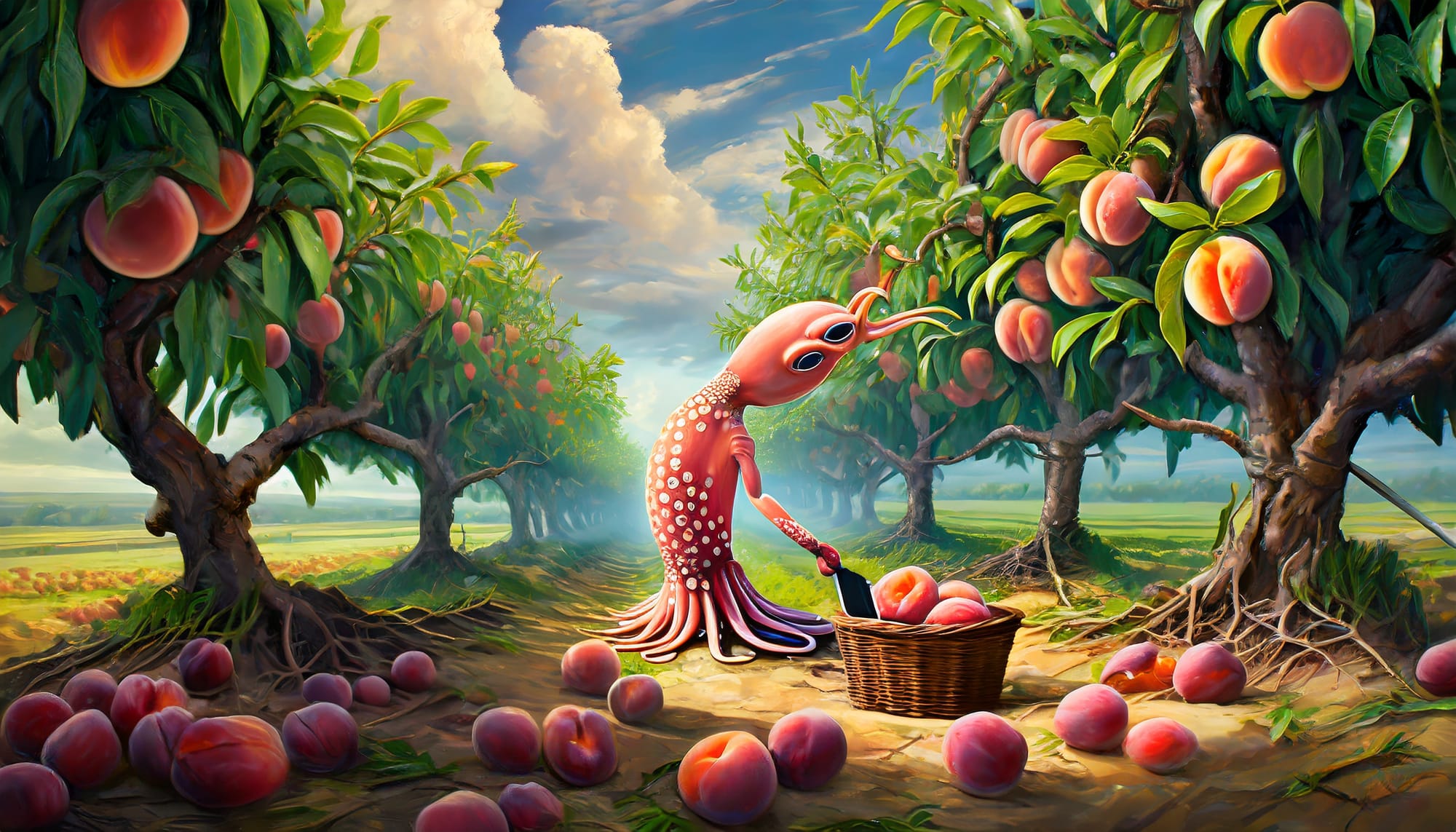 Intro
It's Squid Pants checking out a soft chew product.
After that riveting introduction let's get to it!
Camino Sours
This is under the Camino Sours brand which is under the Camino brand which is under the Kiva brand, a brand licensed by Tidal Health Solutions Ltd.  The Kiva brand is an American brand which might be important for some folk.  As legalisation progresses all company stories seem to require increasing layers of recursion to describe.
The package contains two chews which contain 5mg of THC and 5mg of CBD per piece, with 10mg of both in an entire package.
Packaging
It's a mylar bag, but look for a second at the package photos.  See all that dead space on there not being used for any labelling?  Look at the size of that bag.  It's huge, and it clearly doesn't need to be so.  There are two teeny candies in there.
There's no excuse for using that much excess packaging.
As for the info, I do not have access to a Chompytician nor a Yummyologist or anyone like that, so can't really give too much of a commentary on the ingredients.  They use pectin for a gelling agent so good for leaf eating hippies.  The final ingredient is just "terpenes" so, no idea which nor how much, but as I said, last entry so a trivial amount if you care about that.  It says "Hybrid" on the label for some reason, this is meaningless so ignore it.
This was packaged on July 13th, 2022 and I opened it 134 days later.
Looks, Feel and Taste
Looks wise these are small, standard sugar crusted blocks of an orangish colour.  They look fine, just, kinda small.
Feel wise these are nice and crunchy at first from the granulated sugar with a nice enough chewiness.
Taste is indeed peach, but I wouldn't call it sour at all.  The nasty bitter aftertaste is here, but isn't too intense nor does it linger long, so far better than anything from Shred 'Ems.
Price and Value
The price I paid was $7.00 before tax from Edition X, Dupont location.
There's no value case here, you can get the same quality for less money in a more appropriately sized package with more pieces that are bigger per piece.  There is just nothing here to set it apart.
Conclusions
Over packaged, small portions, just fine taste but at least with less than overwhelming bitter after-taste.  There is nothing good here that differentiates it from anything cheaper.