Squid Pants' Simple Wedding Cake S1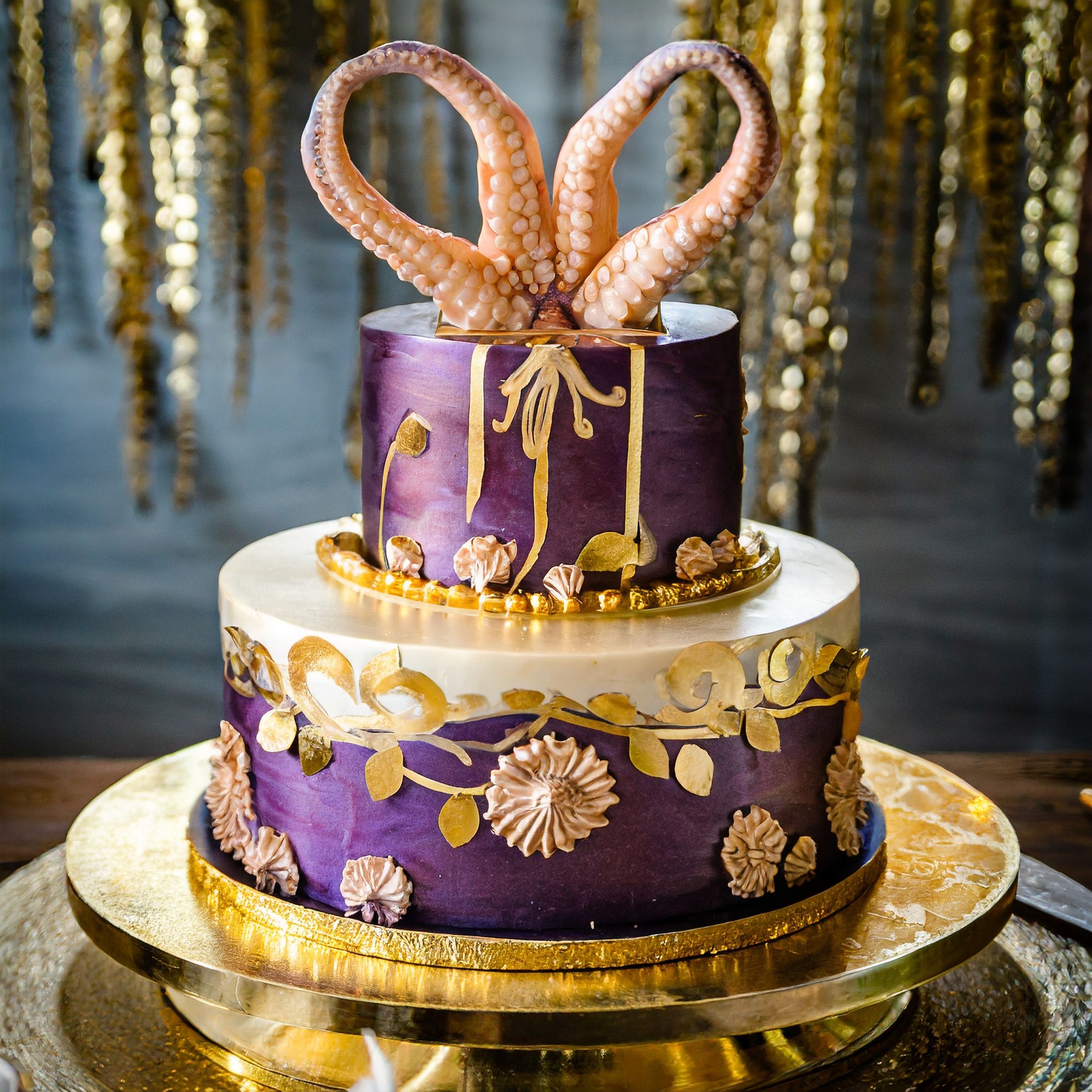 Checking out some home grown flower here today grown by Squid Pants.
Lineage
The cultivar Squid Pants grew is Simple Wedding Cake S1, bred by a breeder named Pheno Finder Seeds. In the seed listing, it indicates the lineage as Girl Scout Cookies x Cherry Pie. The seeds are feminized and are marked as a self-cross in the name (S1). Therefore, I would assume that this is a self-cross of Wedding Cake, rather than a feminized cross of Girl Scout Cookies to Cherry Pie or vice versa.
Wedding Cakes
Wedding Cake was bred by Seed Junky and is a cross of Animal Mints and Triangle Kush.
Very different than the one we review here today offered by Pheno Finder Seeds (Girl Scout Cookies x Cherry Pie). I suppose the distinguising factor is the "Simple" in "Simple Wedding Cake" but that doesn't say much about the difference in taste, which is another discussion altogether.
Before we move on from this topic let's mention the Girl Scout Cookies x Cherry Pie lineage is also called Pink Cookies, which is also known as Wedding Cake. So there's some crossed wires and we'll have to leave it there for now.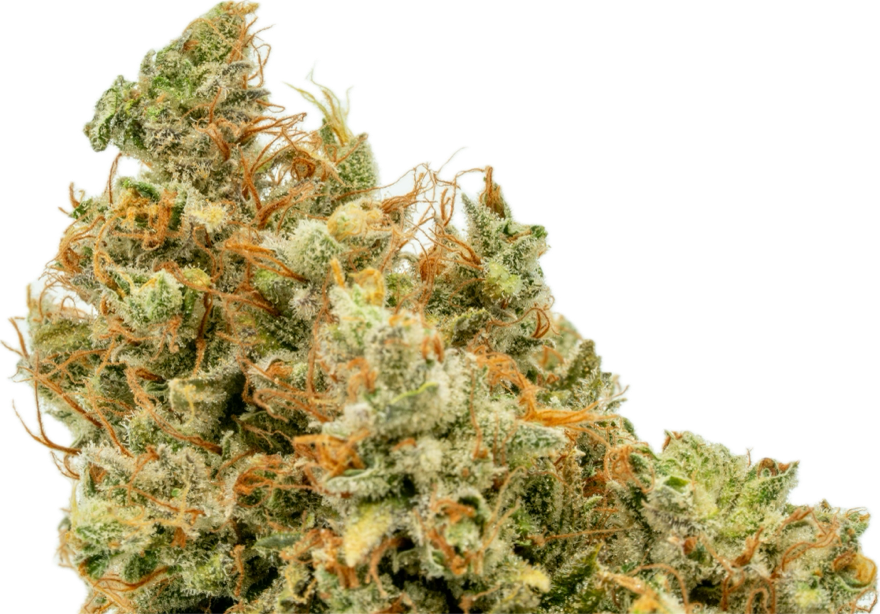 Visuals
The bud Squid Pants sent me is stunning. It has been impeccably trimmed, which highlights the short foxtails that this bud features. The coloring remains a consistent green, accentuated by orange stigmas and covered by a thick layer of trichomes.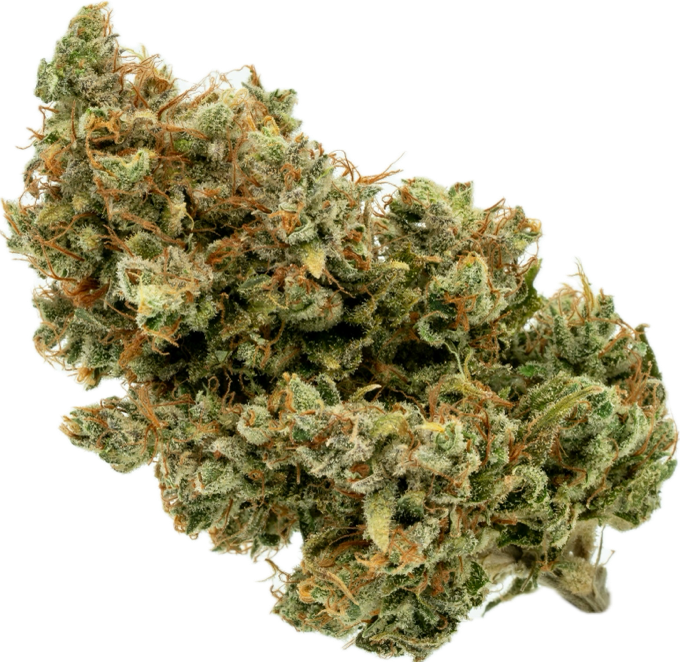 Scent
The scent of the unground bud is very sweet and cake-like. When you grind it, it releases a strong gasoline-like aroma with a rubbery acetone undertone; it's truly impressive. The flavor starts sweet and becomes quite intense.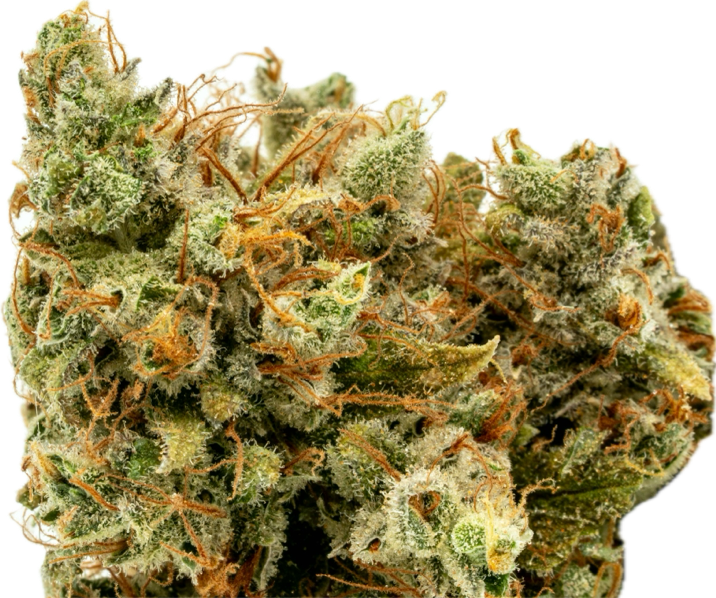 Taste
The taste is a potent combination of gasoline with a sweet vanilla-berry-nut profile, which occasionally dips into some dank pool cleaner notes. The gassy notes, which were prominent in the scent, take a backseat to the sweet vanilla blend, which tends to define the finish more than the initial taste. It's an excellent flavor profile that lingers through several cycles in the vaporizer.
Thanks
Thanks to Squid Pants for sending in such a nice bud from his grow. Next we'll take a look at some flower from the plant that grew alongside this one, Blue Dream.