BC Green Stankasaurus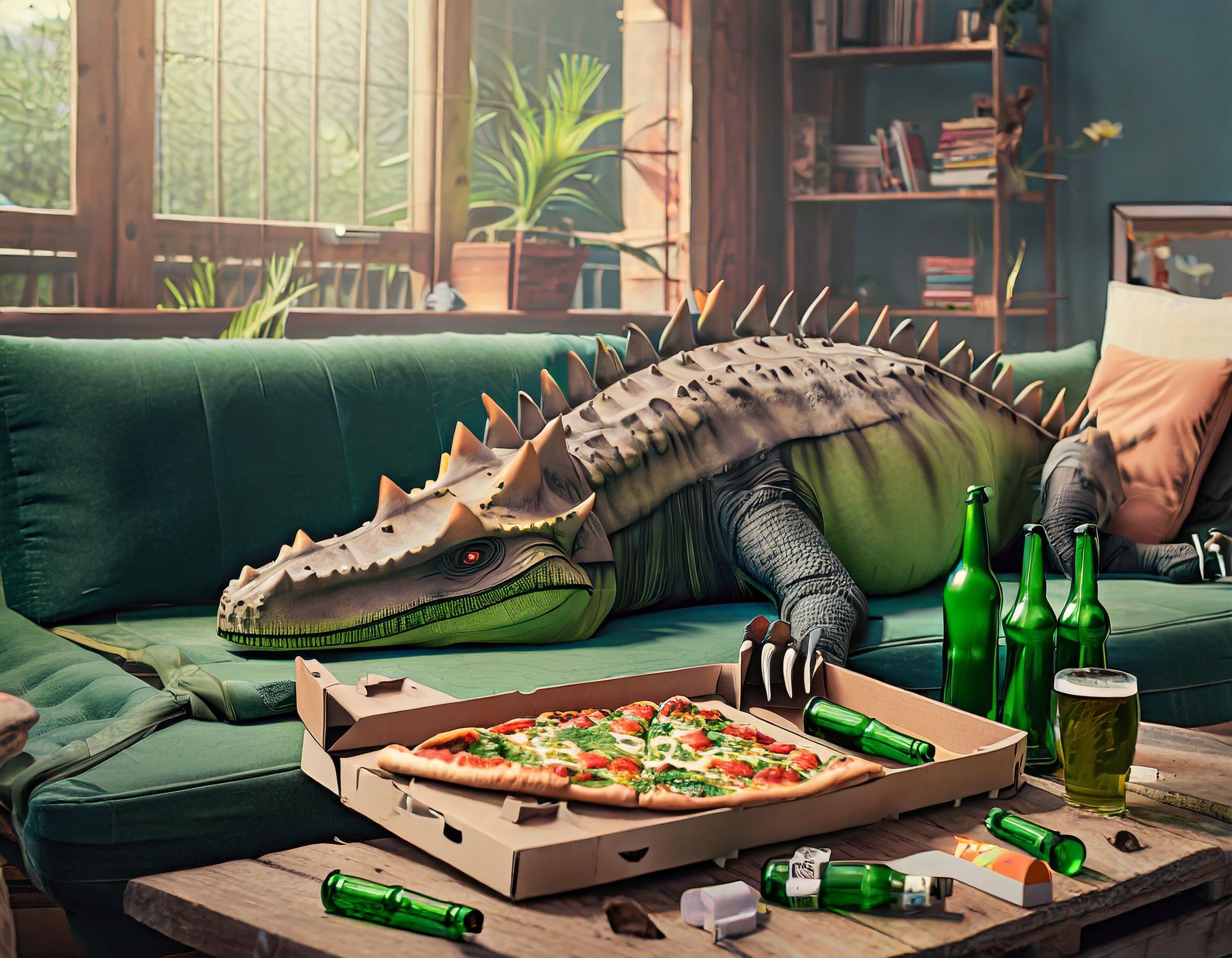 Hey pancakenap here, I'm reviewing BC Green's version of Thug Pug's Stankasaurus.
Summary
Thanks for joining me today.
I found this one to be an attractive representation of some very common tastes. For the price, I thought it was attractive but I note some criticism on flavour character. There are some spaces were I expected this to do more and I fear there isn't enough to distinguish this from all the other cultivars that offer sweet earth tone flavours.
From a market standpoint, I expect this to fare well. The breeder here is Thug Pug and we're below the average price for an eighth. By our projections, there are 207 brands with active listings in the 3.5g package size priced in the $8 to $12 per gram range in May 2022 (first 17 days). The average market share for each of those brands was 0.48% of the total, and BC Green does about 0.54% of total or 61st on the list. So, fair to call them above average.
This Cannabis was Purchased from the OCS and Gifted by Whats My Pot
Alberta Cannabis closed shop earlier this year and it's left a bit of a void in my life. It was good for browsing all available products and price checking against brick & mortar retail. I'd even place an order from time to time.
Anyways, whilst staring into the the abyss left by Alberta Cannabis, What's My Pot was telling me about the new releases in Ontario and offering to ship me something out. So one morning I sent him an extensive list of items from the store. I had on the list a handful of 3.5g packages and some seeds; I wanted to make the price of shipping worthwhile. When I asked where I should send the money to reimburse them for the purchase, they declined, instead saying it was a gift. Which I did not expect (feels naive to say) but it made me realize this is a great way to get someone a gift — it's exactly what I wanted! Big thanks to WhatsMyPot for providing the retail cannabis for the next handful of retail reviews.
BC Green
While on the subject of cannabis gifted to me, the main reason I wanted to see this brand stemmed from a previous gift provided by Taylor King; who is with Castle Rock Farms, the producer behind BC Green. Four types of cannabis flower were gifted from an ACMPR grow, and I reviewed each prior to Castle Rock receiving their cultivation licence. Now I get to see their product as it were through the retail channels.
Admittedly, this isn't the first time seeing Taylor's flower in the retail markets. We saw Castle Rock flower through Tantalus Labs back in April 2021, with their release of Unicorn Poop.
Lineage
The lineage on Stankasaurus is given as Dino Meat #8 x Mr. Stinky. I took a quick look for Dino Meat #8 to no avail, many sources call it an unknown hybrid with a citrus taste. Mr Stinky is another name for Cherry Valley, which is thought to be a cross of Thug Pug's Cherry Breath and Death Valley OG (a multi generational cross of San Fernando Valley Kush hybrids and Death Star, the Sour Diesel, Sensi Star cross that led to Death Bubba).
Price
The price paid ($33.50) is just below the average for a 3.5g package in Ontario according to both perspectives we measure from.
Compared to a group listings we logged from Ontario over the last 3 months, the price of this 3.5g package ($33.50) of flower is about 3% below the average price for that package size ($34.64), or $1.14 less than average.
With respect to the average price all 3.5g packages of cannabis purchased in Ontario for these reviews ($34.42), this package is still about 3% below.
Quality
I ranked it about 14% higher than the average of my reviews (50/70 points), or 8% more if I compare it with the average if I include Squid Pant's reviews as well.
With respect to my subjective opinion on this offering, the point ranking is pretty precise. I didn't find anything here that would disappoint and the price point doesn't create much room for it anyways. The flavour profile is sweet and earthy. Character is warm and widely appreciable, but also won't take you anywhere you haven't already been, I'd expect, which is my main criticism of the offering. 
Visuals and Feel
I ranked both of these sensory categories above average. You can see in the photos size and shape are appropriate. Colouring looks healthy and trichome coverage looks very healthy. Trim is lax in some areas but it's obviously not covering anything heinous.
Scent and Taste
For me, the scent of this cannabis dipped below average while the taste was just above average.
The profile is likeable. If you know the parents of this cross, you kinda get what you'd expect. There's a sweet earth aspect against a citrus aspect, the latter of which I thought was a lacking, so intensity suffers slightly. The profile pronounces well in the lower end of the spectrum, so you get a good amount of sweet earths, set against a smaller citrus accent.
This character comes out a bit more in the taste but doesn't last long. New flavours come out in the heat, but they are lost just as quick in it. With use, the profile loses the gassy funk and slides towards the sweet vanilla low side, which is interesting enough.
Final Thoughts
I'd call this satisfactory with potential. This offering did a great job in the sweet flavours, as many offerings do. However, the little we saw from the citrus tones leads me to believe you can expect more this cultivar. Regardless, it appears well grown and is priced just below average, value for money is on the consumer's side.
Thanks
Thanks to WhatsMyPot for providing the cannabis for this review; I'll be back with a few more they sent out from Ontario, and thanks for reading this post.