Purple Pug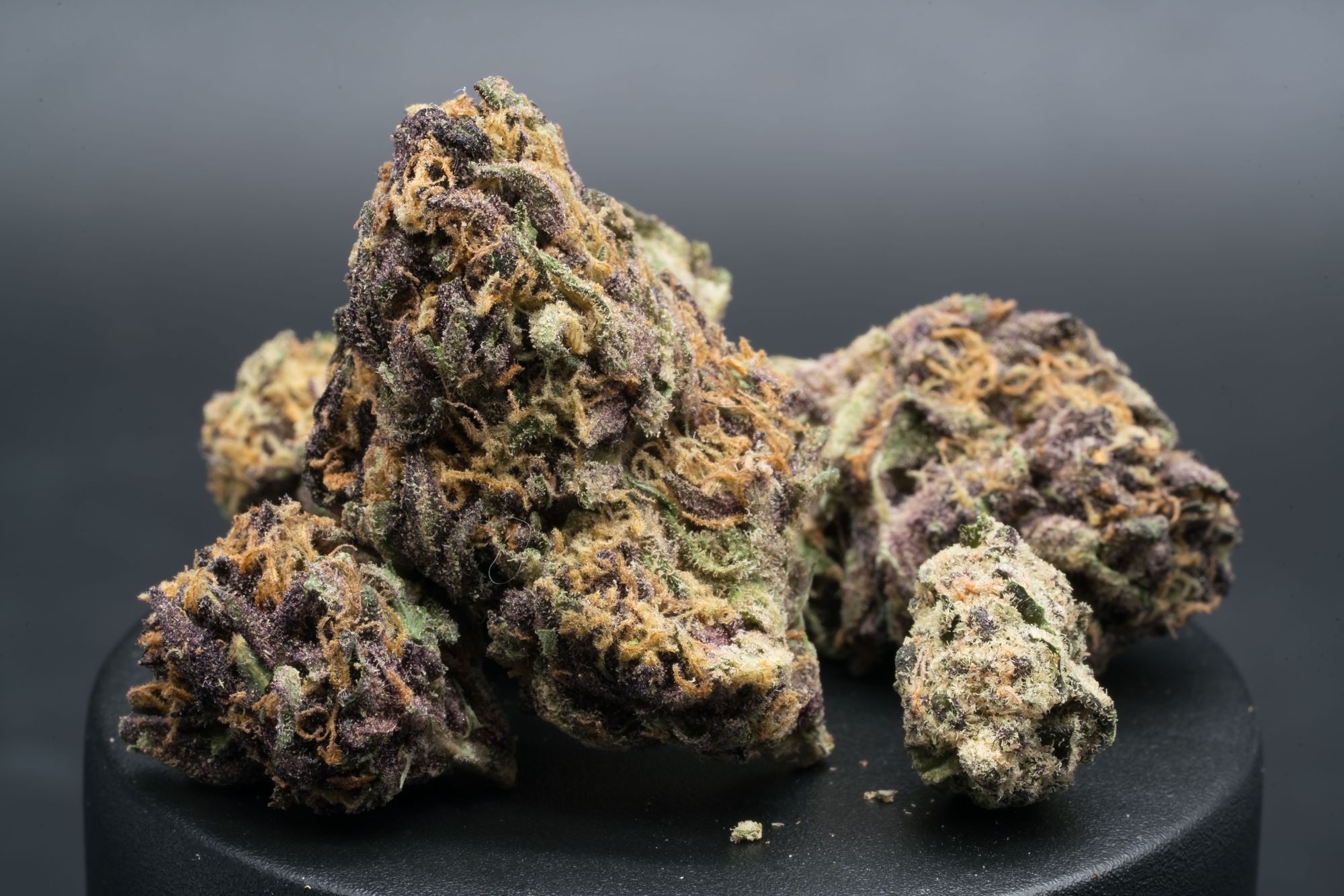 Hey pancakenap here with another home grown cannabis flower gifted to me by a Canadian grower.
Today we're looking at another grow by Dre, this one is Thug Pug's Purple Pug.
GROWER
LOCATION
Outdoor
CULTIVAR
Purple Pug
LINEAGE
Pugs Breath x Lurch phenotype of Mendo Montage f3
BREEDER
Thug Pug
VISUALS
Dark purple buds with fluffy stigma. Hybrid morphology with rounded edges. Surface detail is nice.
SCENT
Scent is nutty berry with funky citrus secondary notes.
TASTE
Frontage on the tastes is an over-sweet candy floss tone with a vanilla icing sugar backer. Faint berry and floral tones round out the profile slightly, but they're complimentary tastes so it feels very well blended with the sugary frontage.
SUMMARY
Really nice mix of dessert-tone flavours. Effect is comforting, subduing and tranquil
ASIDES
This was familiar to Dre's Marshmallow cross but interprets softer and more friendly
THANKS
Big thanks to Dre for providing the cannabis for this review. Look back to their grow of Lucky 13's Mint Trip and this Godfather OG cross for more!