Squid Pant's White Widow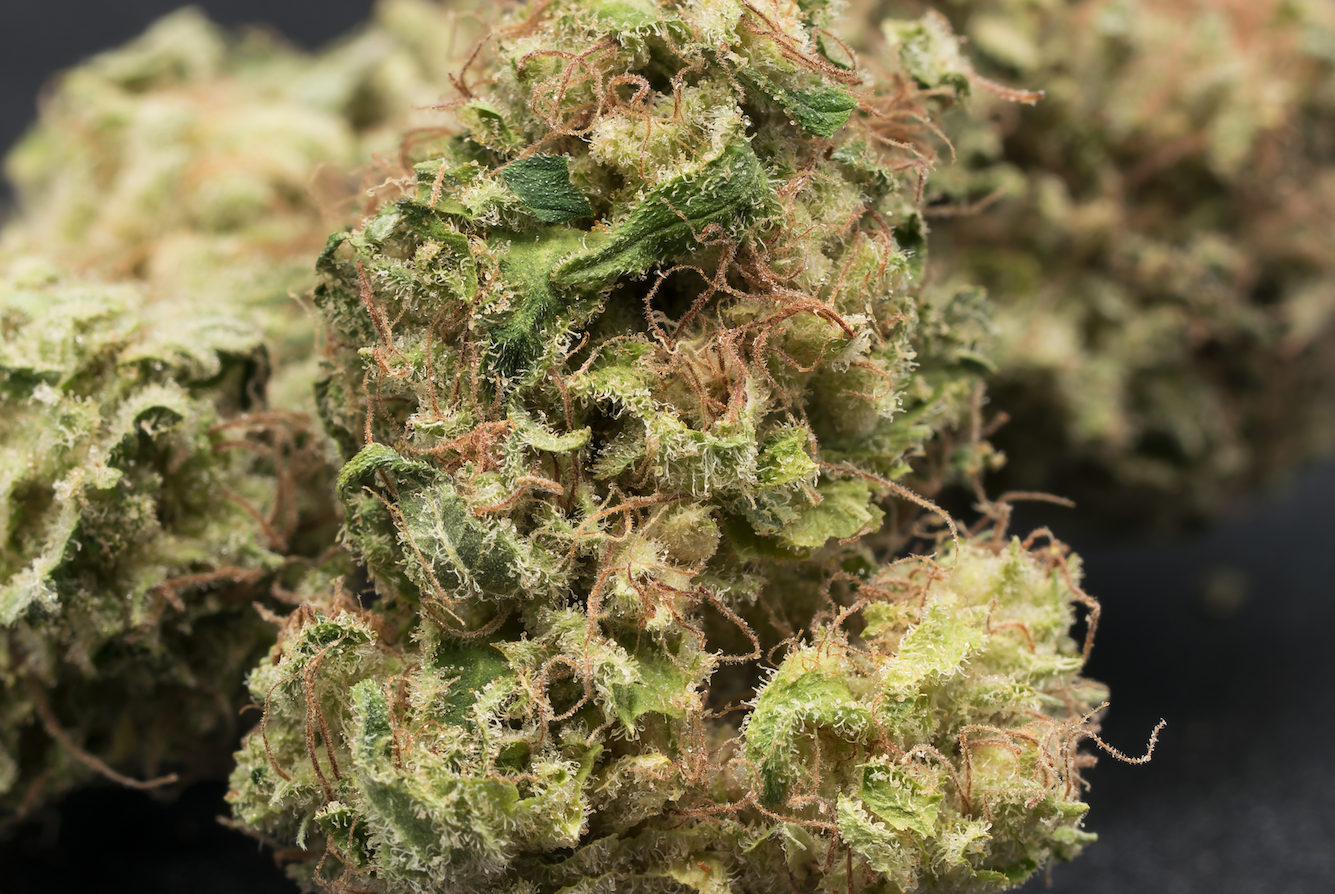 Doing a White Widow today, as produced by Squid Pants.
From reading about the grow on Squid Pants Instagram, these seeds were gifted to him from Canuk Seeds
Lineage
White Widow, it is a cross of Brazilian and Thai, there are many like it, but this one was grown by Squid Pants.
What flavour character does White Widow occupy? Woods, but have no clue really. What type of high is it? LOL.
Check out this StrattCann piece featuring work done by Lighthouse Genomics and Egret Bioscience who've used single nucleotide polymorphisms (SNPs, pronounced snip) to identify cannabis plants with similar genetic traits. They show some really cool data towards the end of the discussion, showing similarities between some of the legal offerings that been sent to them. Also don't miss right at the start when Dr. Philippe Henry mentions he's done some plant breeding, and refers to himself as 'Paul N. Chucker'.
Perhaps with a single source plant, where there's only one breeder, and the producer has avoided buying a copied re-sale version, a flavour profile, or even a group of possible effects could be expected. But for something like White Widow, where the accepted lineage refers to two unknown individuals, from two separate landrace populations, the approach is best made without preconception.
Visuals
Buds are long and slender on this flower, coming to a sharp tip. I think you can see that in Squid Pant's posts while this flower was growing. Colour remains fairly regular, brown and green, but with a shift to the lighter hues in both colours; stigmas look beige against the light green, which takes the tone of a desaturated lime.
Feel
Touch is good, which is frankly amazing as this was delivered right at the start of the heat wave Alberta experience in early July. I didn't open the (vacuum sealed) package until after the heat was over. But the container was most likely exposed to 30 degree heat on several occasions.
Smell
Oily earths characterize the frontage of this profile, briefly so, before is overtaken by a berry-acetone layer which passes quickly, leaving a similar dirty earth tone in its wake. Secondary notes of resinous wood add bulk to the acetone layer and calms the edge of the dirty earth aspect of the profile.
Taste of White Widow
Dry sandalwood with an oily backer takes the limelight on this flavour profile. The woods become more floral at the midrange, and thicken with a resinous tone at the end. Secondary notes of spice pepper the profile throughout, but the earthy nature of the scents remain unseen in the tastes. This finish is perfumed rose wood which brings a matured feel to the profile.
Thanks
Thanks again to Squid Pants for sending in something from his latest grow.
Check him out on Instagram, where he's currently growing Dinafem's OG Kush, along with Humboldt's Green Crack (that he politely refers to as Green Cush).