Falcon 9 x Maroon Baboon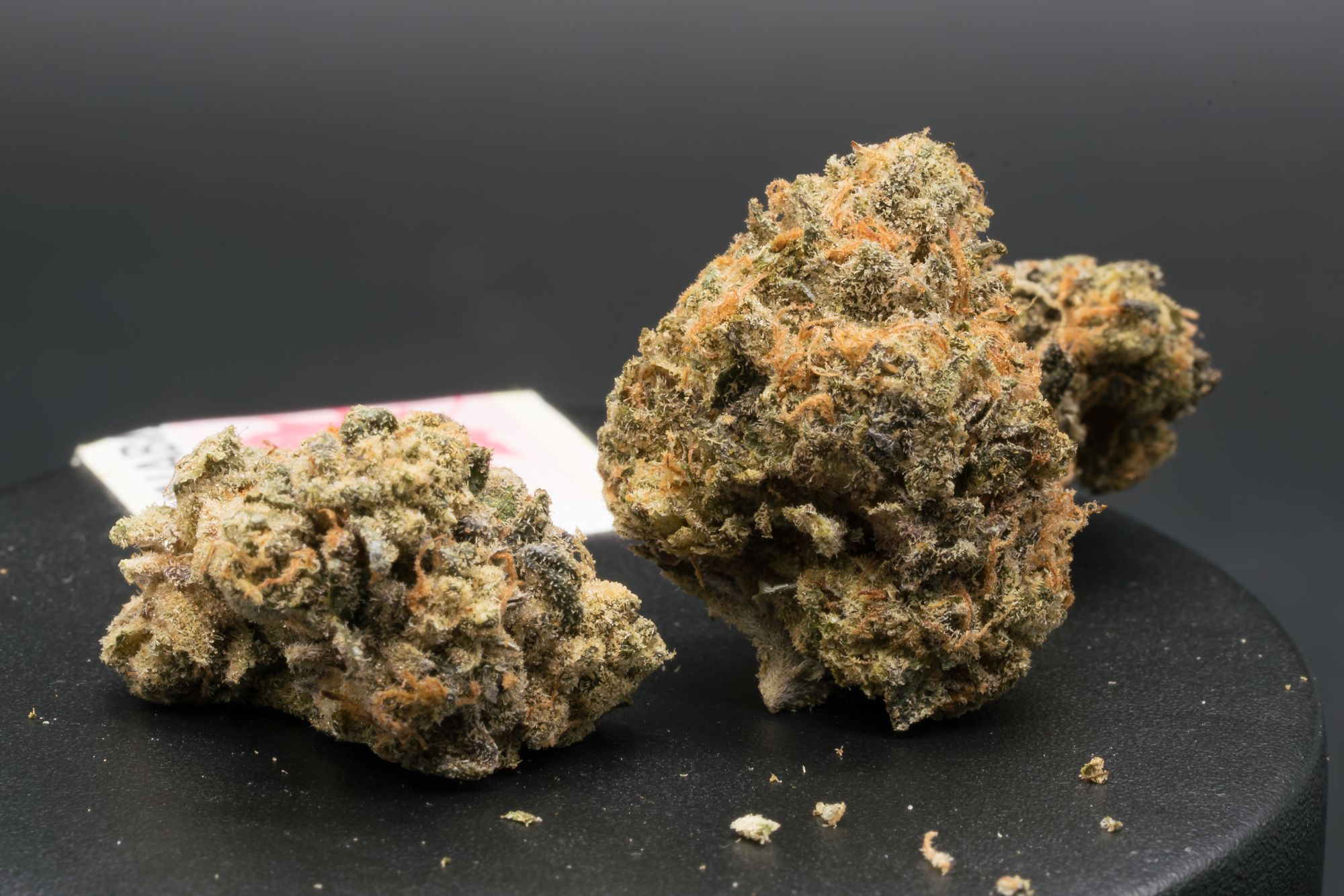 Hey pancakenap here with another home grown cannabis flower gifted to me by a Canadian grower.
Today we're looking at another cross by Dre, this one is: Falcon 9 x Maroon Baboon, both by Exotic Genetix.
GROWER
LOCATION
Indoor
CULTIVAR
Falcon 9 x Maroon Baboon
LINEAGE
Falcon 9 x Maroon Baboon
BREEDER
Dre did this home grown cross
VISUALS
Tight buds shifted into amber hues. The greens are faded and the purples take a back seat to the orange stigma.
SCENT
Sweet earths that interpret like chocolate represent the bulk of the aroma.
TASTE
Flavours revolve around alkaline pine, giving it a pool cleaner-type feel.
SUMMARY
Had a sweet opening with a fairly refined flavour profile to follow.
THANKS
Big thanks to Dre for providing the cannabis for this review. Look back to their grow of Lucky 13's Mint Trip and this Godfather OG cross for more!